Strawberry Tiramisu is a delicious and easy dessert that will certainly impress your guests at your next dinner party. With layers of juicy strawberries, creamy mascarpone cheese, and light and fluffy ladyfingers, it's a perfect balance of sweetness and richness.
This Strawberry Tiramisu recipe adds a fruity twist to traditional tiramisu. The layers of lady fingers soaked in the strawberry pie filling and the creamy mascarpone cheese and whipped cream mixture create a light and fluffy texture, while the fresh strawberries add a juicy sweetness to the dessert. The white chocolate instant pudding mix adds a subtle vanilla flavor.
Overall, it's a delicious dessert that balances sweet, creamy, and fruity tastes with a delicate texture that melts in your mouth.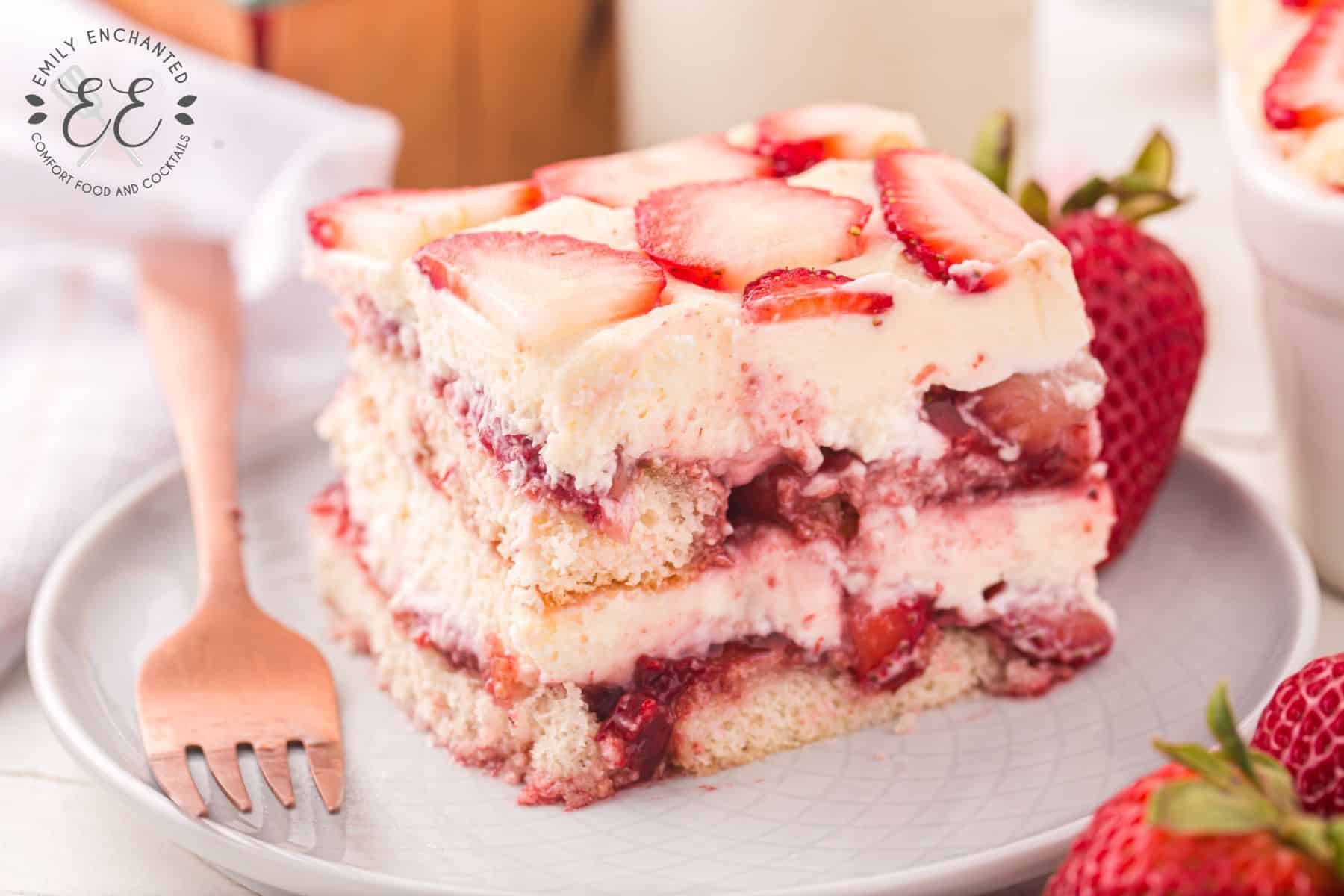 This post contains affiliate links.
Strawberry Tiramisu Ingredients
To make this strawberry dessert recipe, you will need the following ingredients (print the recipe below for detailed amounts):
Fresh strawberries: Fresh strawberries work best for this recipe; however, you can use frozen strawberries in a pinch. Thaw the strawberries first and drain them well before using them.
Granulated sugar
Strawberry pie filling
Heavy whipping cream
Vanilla extract
Powdered sugar
White chocolate instant pudding mix: You can substitute cheesecake-flavored instant pudding mix if needed. You can also use vanilla instant pudding mix in a pinch but be aware that the color of the cream will be more yellow than the others.
Mascarpone cheese: Cream cheese spread can be used as a substitution, but be aware that mascarpone cheese's flavor is milder, so you may want to use less cream cheese spread.
Ladyfingers: I used Alessi brand Ladyfingers, but you can use any brand. You can find Ladyfingers near the cookies in many supermarkets. If you cannot find Ladyfingers, you can substitute sponge cake, angel food cake, or even graham crackers, but be aware that the texture will differ.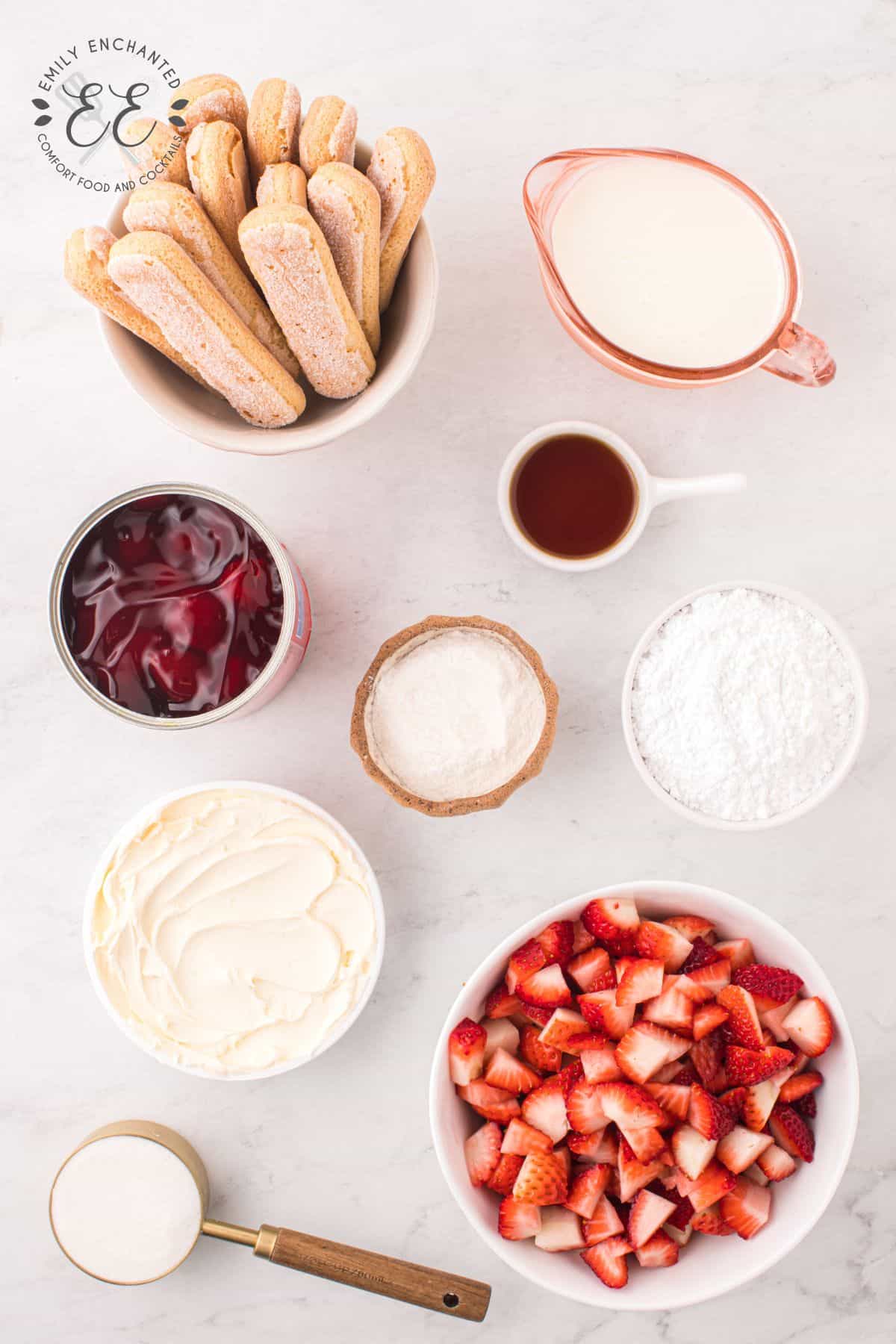 Special Tools Needed
Deep 9×9 inch square pan (at least 2.5 inches deep)
Mixing bowls and tools
Measuring tools
Hand or stand mixer
Masher
Offset spatula or spreading knife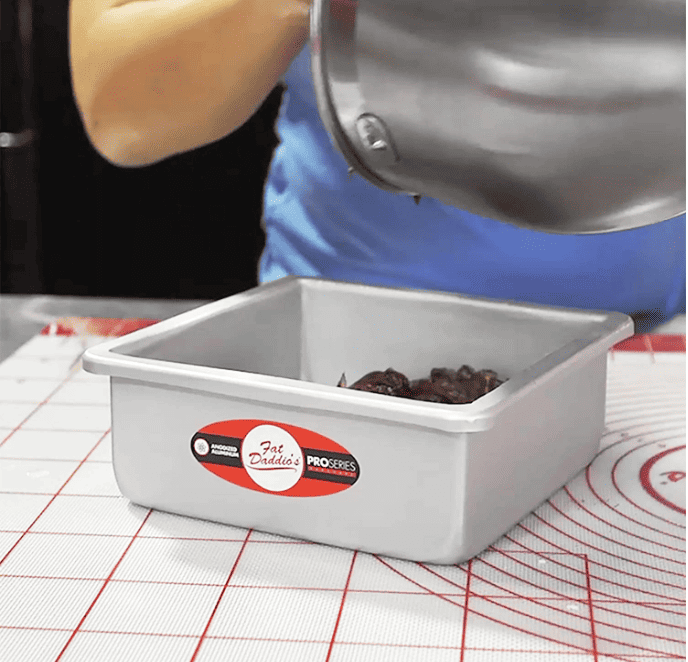 This recipe requires a very deep pan as it is a call cake. I highly recommend this Fat Daddio's cake pan that is 3 inches high.
How to Make Strawberry Tiramisu
Stir the chopped strawberries and granulated white sugar in a medium-sized mixing bowl and then set to the side for at least 5 minutes.
While the strawberries are marinating in the sugar, beat the whipping cream and vanilla extract in a large mixing bowl with a hand or stand mixer.
While whipping the cream, gradually add the powdered sugar and pudding mix and continue beating until stiff peaks form for about 3 minutes.
Beat in the mascarpone cheese, one package at a time, until smooth and creamy, 2-3 minutes. [See Recipe Notes below.]
Mash the strawberries and sugar together in the bowl and then stir in the strawberry pie filling until combined.
Assemble the Tiramisu by dipping ladyfingers in the strawberry mixture to coat and then placing them in a deep, 9×9 inch square pan in a single layer.
Spread ½ of the strawberry mixture on top of the lady finger cookies layer.
Scoop out ½ of the whipped cream mixture and dollop it along the outside edges of the pan. Spread it with an offset spatula or knife into an even layer, about ½ inch thick.
Repeat step 6, creating another layer of strawberry-coated ladyfingers and then spreading on the rest of the strawberry mixture.
Finish by dolloping on the remaining whipped cream mixture and spreading it into an even layer on top.
Cover well with plastic wrap and refrigerate for at least 6 hours or overnight. This is necessary to make sure the lady finger cookies have softened.
When ready to serve, top with sliced strawberries, optional, cut into squares, and serve.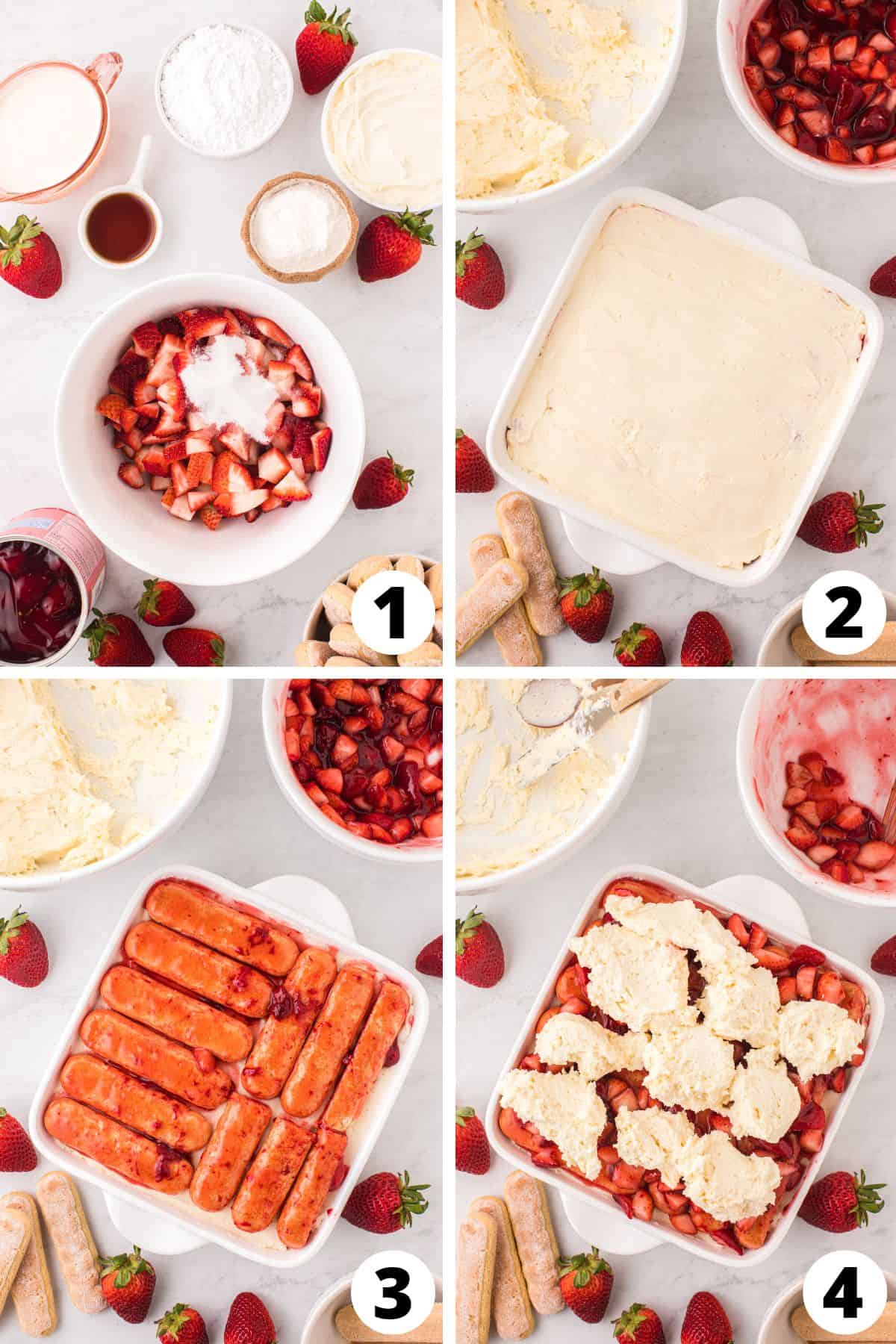 Recipe Tips
You will know when the whipped cream and cheese mixture is fully combined when it is smooth, creamy, and free of lumps. It should be well blended, and there should not be any streaks or clumps of cheese or whipped cream visible. To achieve this, you should occasionally beat the mascarpone cheese and the whipped cream mixture for 2-3 minutes, scraping down the sides of the bowl to ensure that everything is well-mixed.
The best way to cut this cake is one slice down the middle, and then 5 slices across to make 6 rows. You will have 12 rectangular pieces of cake. If you prefer larger square slices, you can make 2 cuts down and 2 across to make 9 pieces of cake.
How Will I Know When I Have Stiff Peaks?
The mixture should also hold stiff peaks, meaning it will hold its shape when you lift the beaters out of the bowl. Once the mixture is fully combined, it will be ready to use in the tiramisu recipe.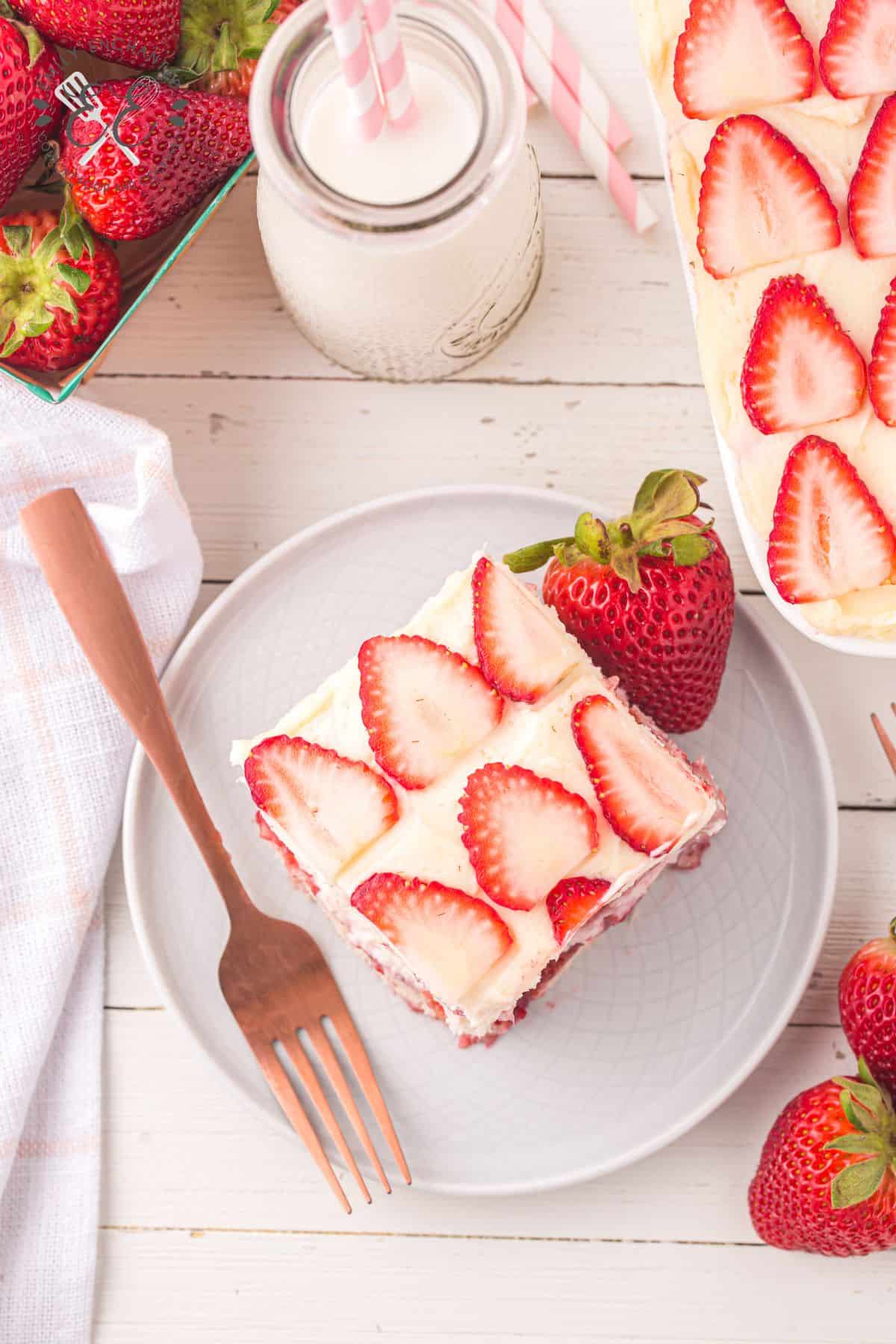 Storage Instructions
Cover it tightly with plastic wrap or aluminum foil to prevent it from drying out or absorbing any odors from other foods in the fridge. You can store it in the refrigerator for up to 3-4 days, but it is best when consumed within the first 1-2 days for optimal freshness.
FAQs
Can I freeze tiramisu?
While Tiramisu can be frozen, it is not recommended as the texture and flavor are likely to be negatively affected.
What are ladyfingers?
Ladyfingers are long oval sponge cakes that look like fingers. They have a mild, sweet flavor which makes them perfect for using in baking, as they absorb any flavors you add to them.
Where can I find lady fingers?
Lady fingers are usually near the biscotti, either in the cookie and cracker aisle or in the bakery section. If you can't find lady fingers at your regular grocery store, check your local Italian market.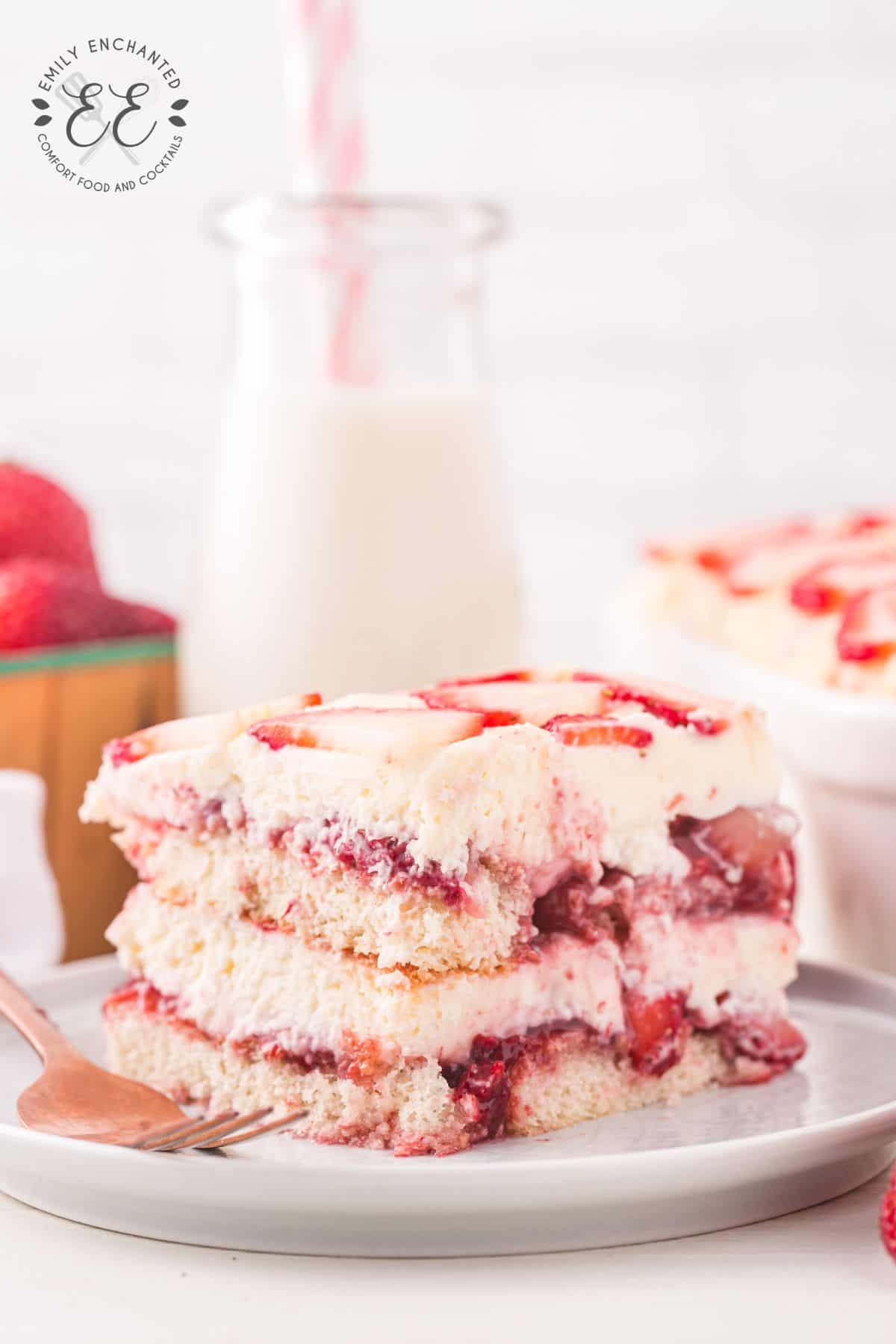 More Strawberry Dessert Recipes