This Strawberry Bundt Cake has a Marshmallow Cream Filling surprise inside and is sprinkled with powdered sugar. This cake looks amazing but is so easy that anyone can make it.
Using cake mix is a great shortcut for baking your favorite cakes and cookies. Try these Strawberry Cake Mix Cookies. Also, check out my top tips on how to use a bundt pan.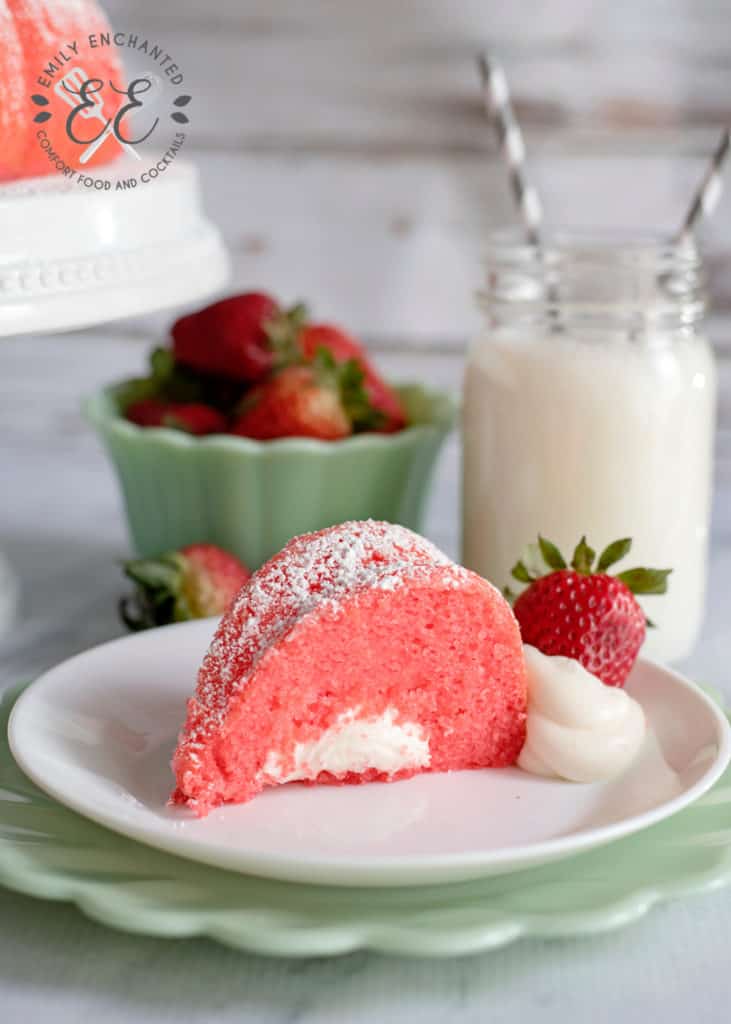 This post contains affiliate links.
Strawberry Bundt Cake Ingredients
To make this strawberry cake, you will need the following ingredients (go to the recipe below for exact quantities and instructions):
eggs
water
vegetable oil
unsalted butter
Marshmallow fluff
powdered sugar
vanilla extract
heavy whipping cream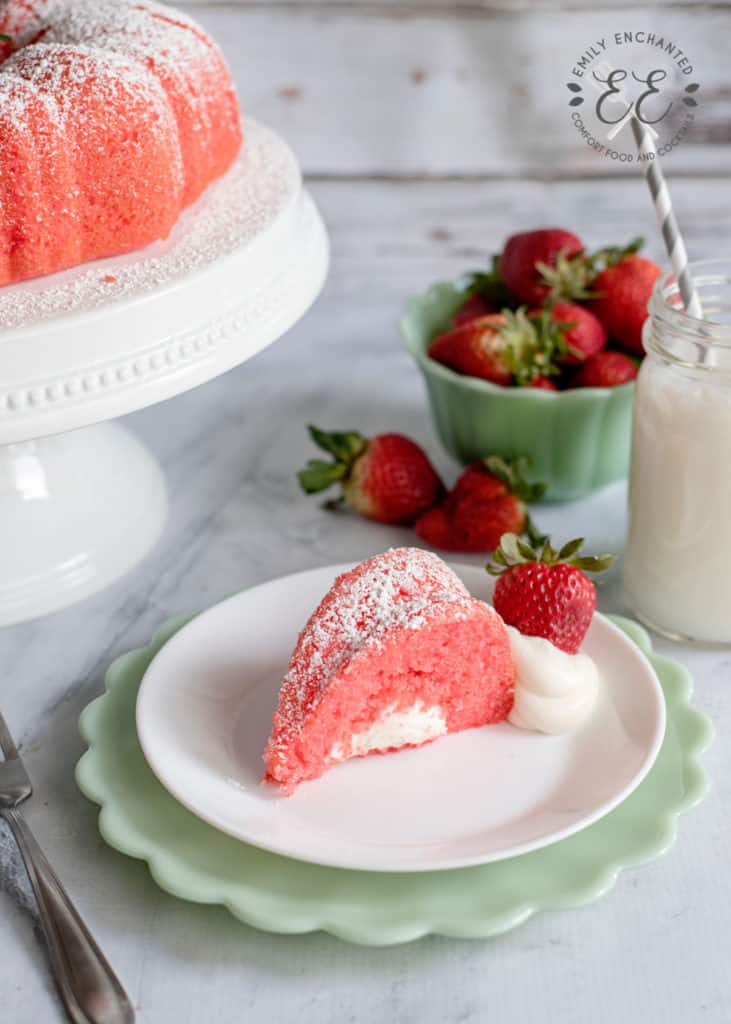 Tools Needed to Make This Recipe
Bundt Pan – The best bundt pan for baking is made of metal and has a non-stick surface. Aluminum and steel bundt pans are best for evenly baking the cake.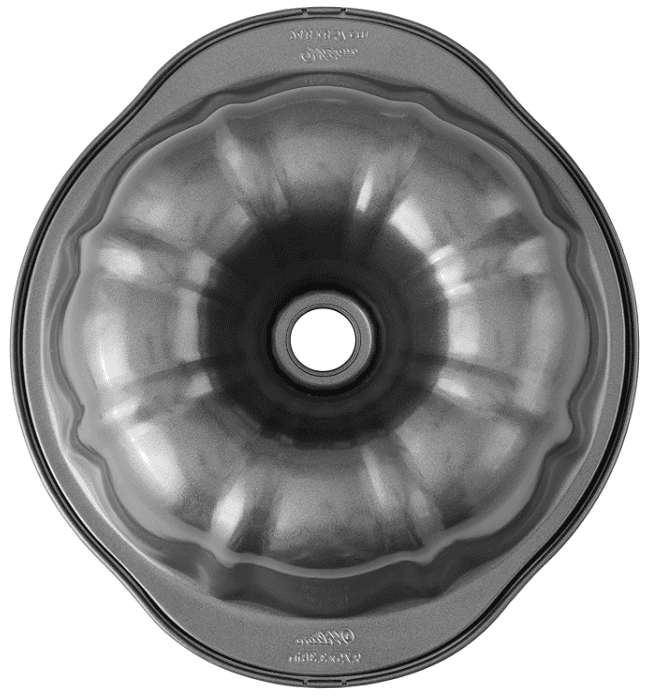 This Wilton Bundt Pan is affordable and has handles for easy use.
Non-Stick Baking Spray – This spray is specifically formulated for baking purposes and will help your cake slide ride out of the pan when it is done baking.
Kitchen-Aid Mixer – If you do not have a stand mixer, a mixing bowl and hand mixer work just fine.
Piping Bags – These bags make it super easy to fill the cake with the cream filling without making a mess.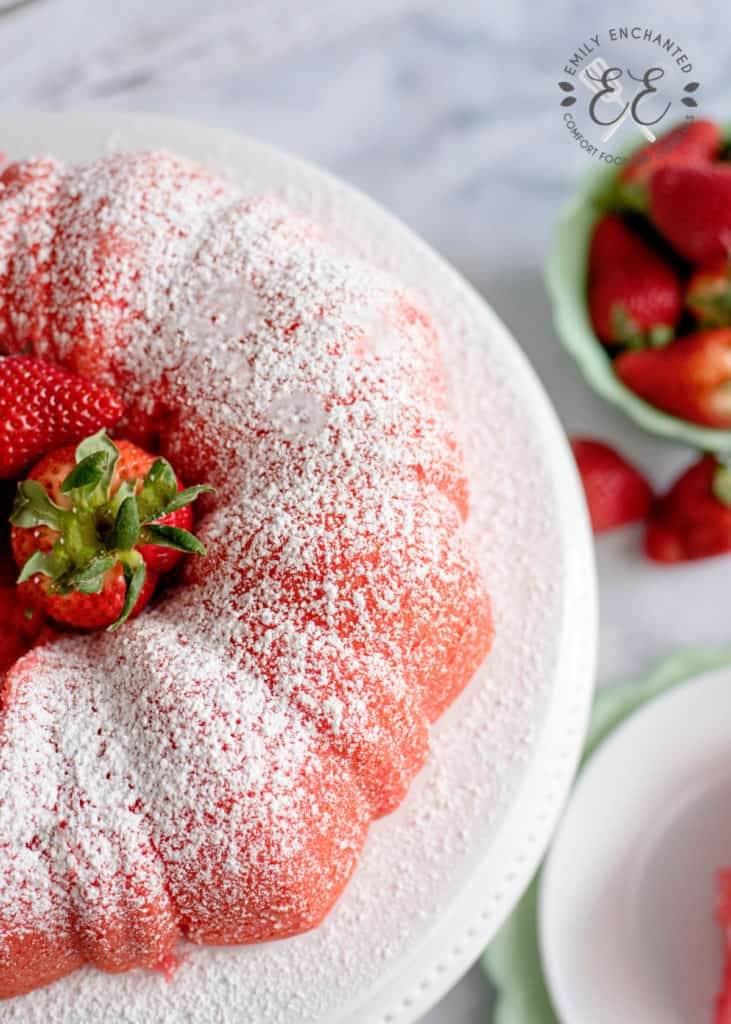 How to Make Bundt Cake with Marshmallow Filling
Preheat the oven to 350 degrees. Spray a bundt cake pan with non-stick spray.
In a large bowl, mix together the cake mix, eggs, water, vegetable oil and Jell-O mix until well combined. Pour the batter into your prepared bundt pan.
Bake for 35-40 minutes. Test for doneness by poking with a toothpick. If it comes out clean, it is done baking. Let stand for 10 minutes to cool, and then flip the cake onto a cooling rack until completely cooled.
While the cake is cooling, prepare the marshmallow cream filling. In a large bowl, cream the butter until it's light and fluffy. Add in the marshmallow fluff, powdered sugar and vanilla extract, and mix until well combined. Slowly add in the heavy whipping cream by the tablespoon and mix after each tablespoon. Stop adding the heavy cream once the consistency is creamy enough to be piped.
Once the cake is cooled, carefully turn it over on it's top. It's important to wait until the cake is cooled.
Using a teaspoon or melon baller, scoop out 8-10 holes in the bottom of the cake. You can make the holes a little deeper by pushing them in with a wooden spoon. This creates a nice little well to fill with cream.
Scoop the filling into a piping bag, cut the tip of the bag, and fill each of the cake holes up with the cream filling.
To flip the cake back over, place your cake plate on top of the cake and carefully turn it back over. Dust with some powdered sugar.
Other Bundt Cake Recipes