Strawberry Cake Mix Cookies are soft and chewy cookies that only have 5 ingredients. These cookie are easy to make and easy to clean up. Drizzle icing over the cookies for a delicious dessert.
These pink cookies are perfect for Valentine's Day, a girl baby shower, a cancerversary for breast cancer survivors, or just because! This recipe yields 24 cookies and only takes 15 minutes to make.
Most boxed cake mixes have instructions for both cakes and cupcakes on the back of the box, but you can also make cookies. They are easy to make because all of the dry ingredients are already measured for you. It saves time and clean up. No flour dust all over the floor. That's a win in my book, as I am a messy baker!
Strawberry Cake Mix Cookies Ingredients
To make these strawberry cookies, you will need the following ingredients (scroll down to the recipe below for precise amounts):
vegetable oil
eggs
confectioners sugar
whole milk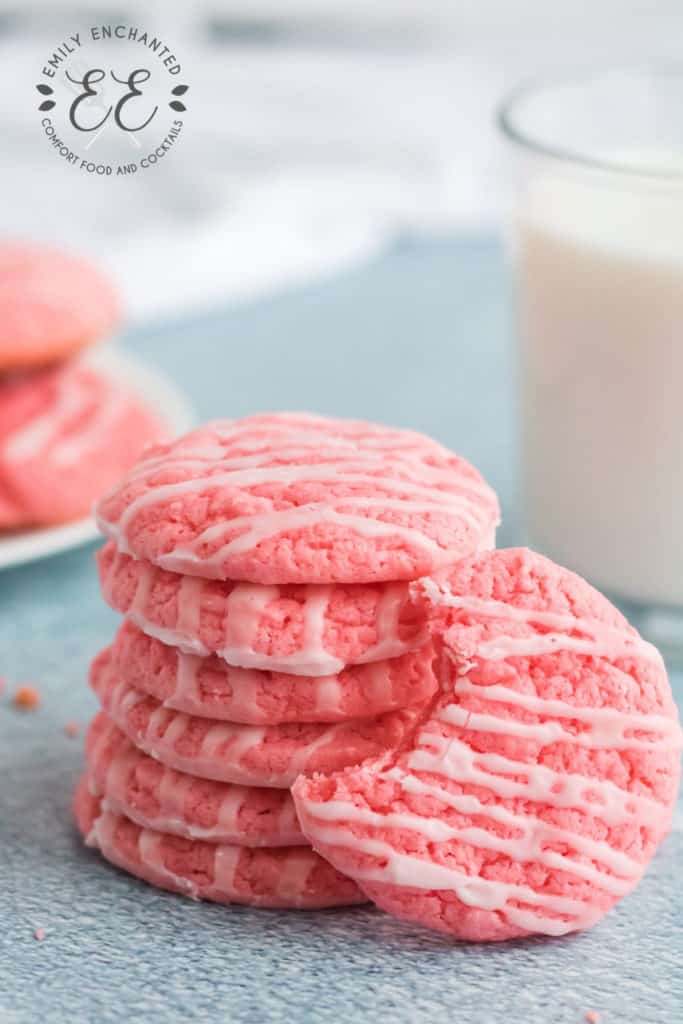 Tools You Need to Make Cake Mix Cookies
Parchment paper – This essential baking tool will save your life. Use parchment paper every time you bake cookies so the cookies do not stick to the pan. Parchment paper is oven safe and cookies come right off!
Medium cookie scoop – Here is another product that has made baking so much easier me. Gone are the days of using the two spoon method, or one spoon and sticky finger. Make perfectly uniform cookies every time when you use a cookie scoop.
Kitchen-Aid Mixer – If you do not have or cannot afford a stand mixer, a mixing bowl and hand mixer work just fine.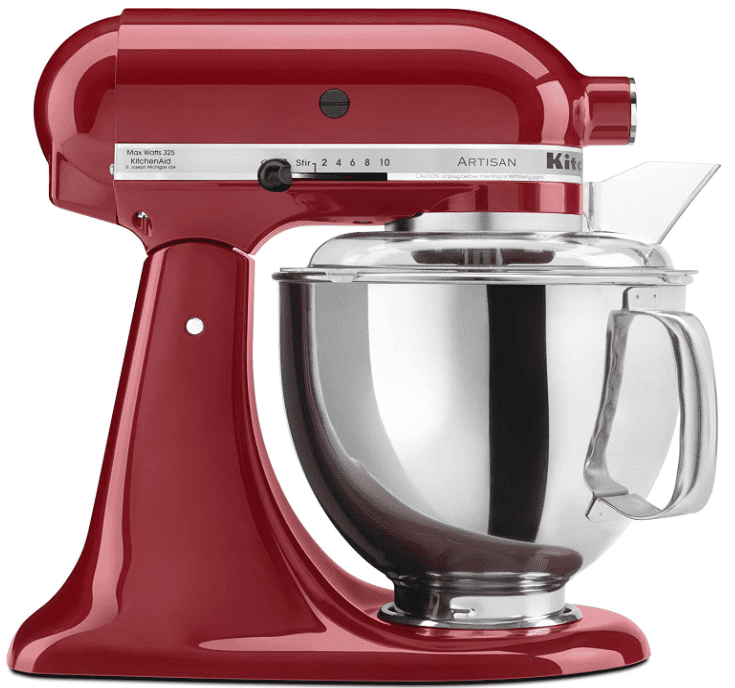 My KitchenAid Mixer is the main character of my kitchen. I use it for everything!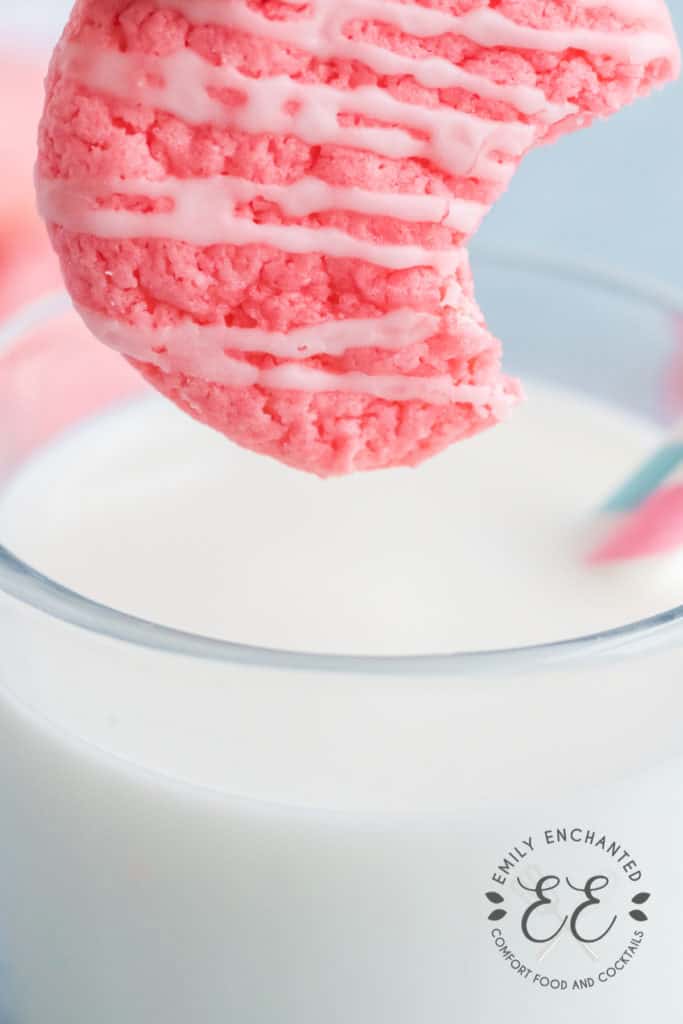 How to Make Strawberry Cake Cookies
Preheat the oven to 350 degrees.
Prepare a baking sheet by lining it with parchment paper. Set it aside.
In a large bowl, use an electric mixer on low speed to combine the strawberry cake, vegetable oil, and eggs.
Use a medium sized cookie scoop to measure batter, and place evenly spaced on the prepared baking sheet.
Cook for 8-10 minutes or until the surface of the cookie begins to crack and the edges begin to turn brown.
Remove from the oven and place on a cooling rack.
While the cookies are cooling, prepare the glaze by whisking together the confectioners sugar and milk.
Use a piping bag or spoon to drizzle the cooled cookies with the glaze. Allow the glaze to set before serving.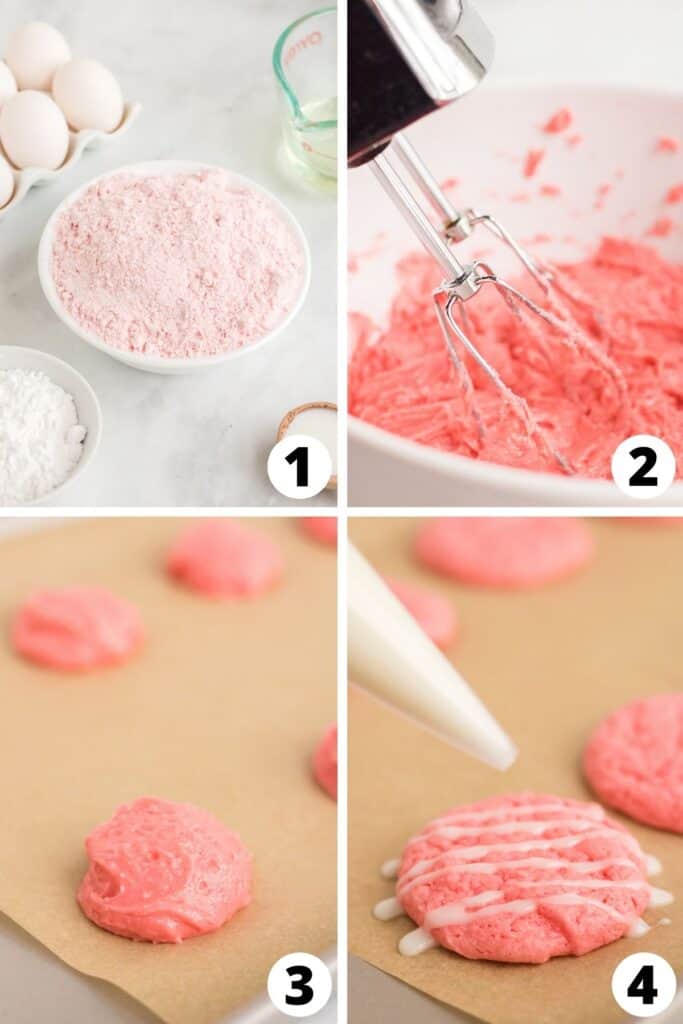 Tips for Strawberry Cake Mix Cookies
Want a thicker glaze? Use only 4 tablespoons of milk for a nice, thick defined stripe on the cookie. Want a thinner glaze? Use 6 tablespoons of milk so you can cover the whole cookie with glaze.
Allow the cookies to cool before removing them from the parchment. Because they are made from cake mix, they are a little softer and delicate when warm.
Want to make these cookies even more festive for Valentine's Day? You can use white chocolate chips, or red and pink M&Ms instead of the glaze.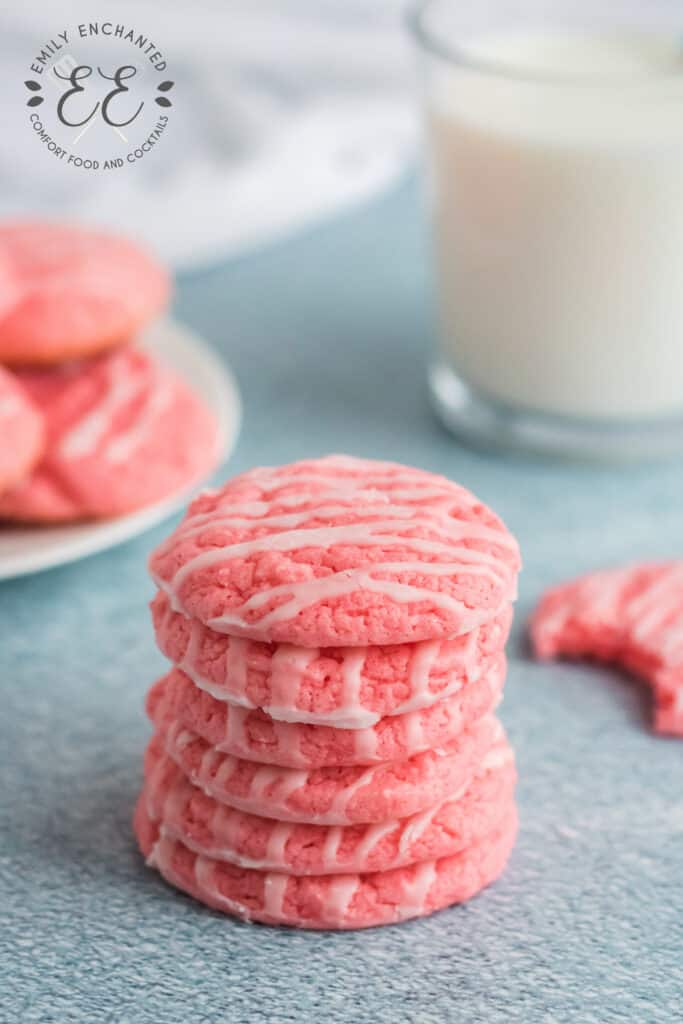 More Delicious Cake Mix Cookie Recipes
These Lemon Snowflakes, also known as crinkle cookies, are a hit at Christmas along with Mint Chocolate Crinkle Cookies. For a summer vibe, try my Pina Colada Cookies.