Ice Cream Sandwich Cake is a super fun and easy way to make an extra special ice cream dessert. Ice cream sandwiches are layered with whipped cream, drizzled with chocolate and caramel syrup, and topped with your favorite candy.
This ice cream sandwich recipe is super easy to make. Layer your ingredients and put in the freezer. The hardest part is the waiting!
Ice Cream Sandwich cake is perfect for birthdays, parties, or just for enjoying on a hot summer day. It is so creamy and the soft chocolate wafers from the ice cream sandwiches give it some cakey texture.
Ice Cream Sandwich Cake Ingredients
To make this ice cream cake, you will need the following ingredients (see the recipe card below for exact amounts):
Heavy whipping cream
Granulated sugar
Ice cream sandwiches
Chocolate syrup
Caramel syrup
M&M candies
Mini Reese's cups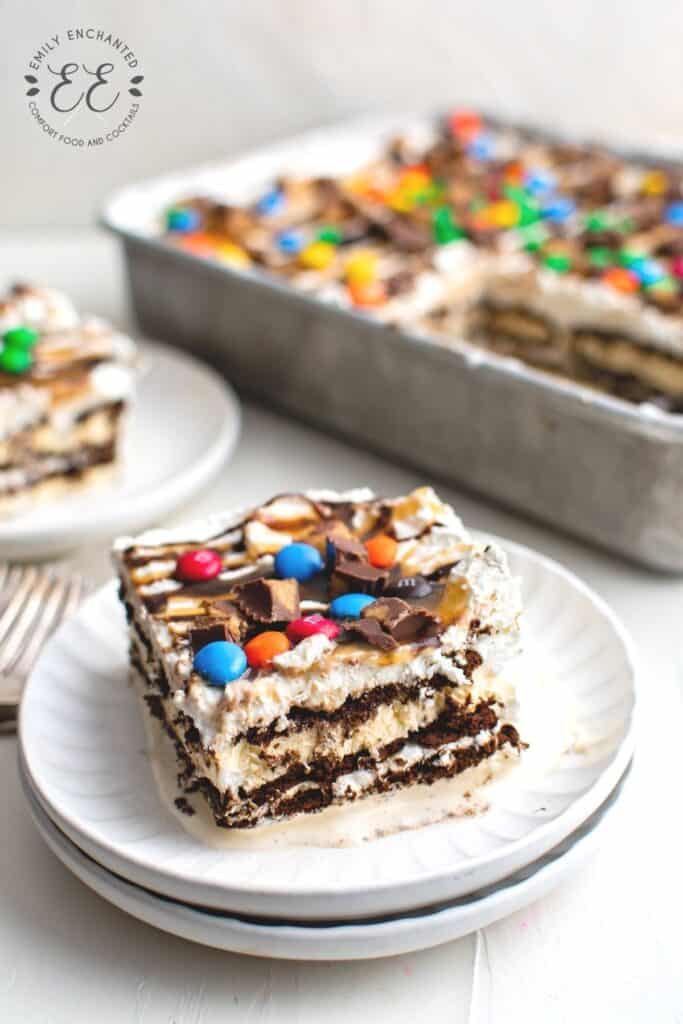 How to Make Ice Cream Cake
Whip the heavy cream and sugar for about 3 minutes, or until stiff peaks form.
Layer half of the ice cream sandwiches into the bottom of a 9×13 baking pan, cutting some of them down to size to fit so that there are only a few gaps in the bottom.
Once you have a layer, spread half of the whipped cream on the top evenly.
Layer on the remaining ice cream sandwiches then spread the remaining whipped cream on top.
Cover and freeze for 4-5 hours, or until frozen again.
Drizzle as much chocolate and caramel syrup on top as you like then sprinkle the M&M's and chopped Reese's chocolate on top.
Slice and serve immediately.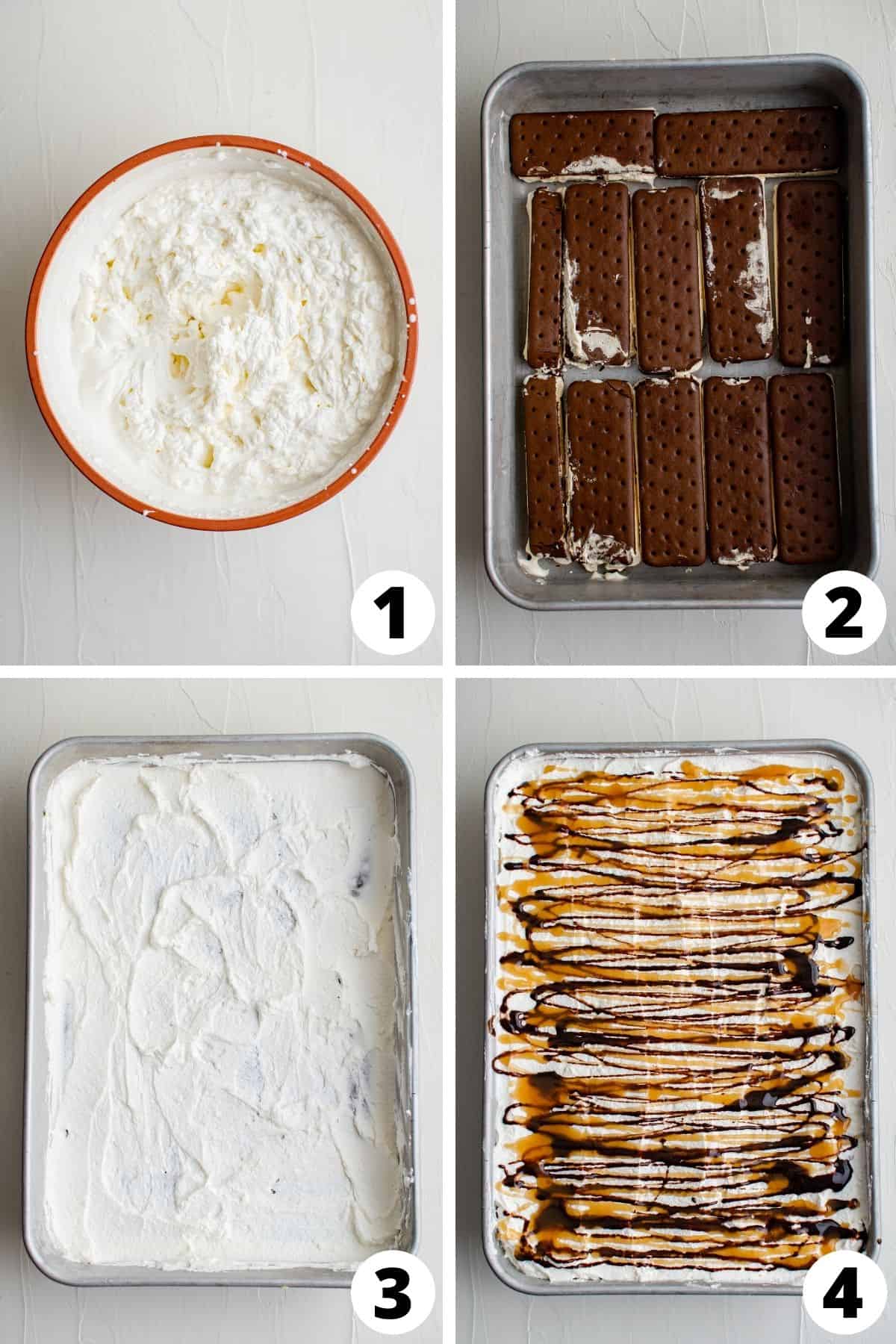 Storage Instructions
This cake can be stored in an airtight container for up to 2 weeks in the freezer.
Variations
Instead of using heavy cream and sugar to make your own whipped cream, try regular Cool Whip (you – will need an 8 ounce tub).
Used chocolate or mint chocolate ice cream bars.
Add different candy as toppings, like Kit Kats and Peanut M&Ms.