This post contains affiliate links. As an Amazon Associate I earn from qualifying purchases. View our Privacy Policy.
If you are looking for that perfect yummy, chewy, creamy, pop-in-your mouth appetizer, look no further! Cream Cheese Pinwheels are made with a creamy veggie filling and rolled up in a soft tortilla.
If you are looking for simple pinwheel recipes, you have come to the right places. This basic appetizer is probably one of the more popular pinwheel recipes. I love the ranch dressing seasoning flavor. This filling is so good, you can even use it as a base for a cheese ball appetizer.
They are easy to make and are perfect for that football tailgate or holiday party. You know I love any food that you can make ahead of time for parties, as I am always running around getting the last minute details set.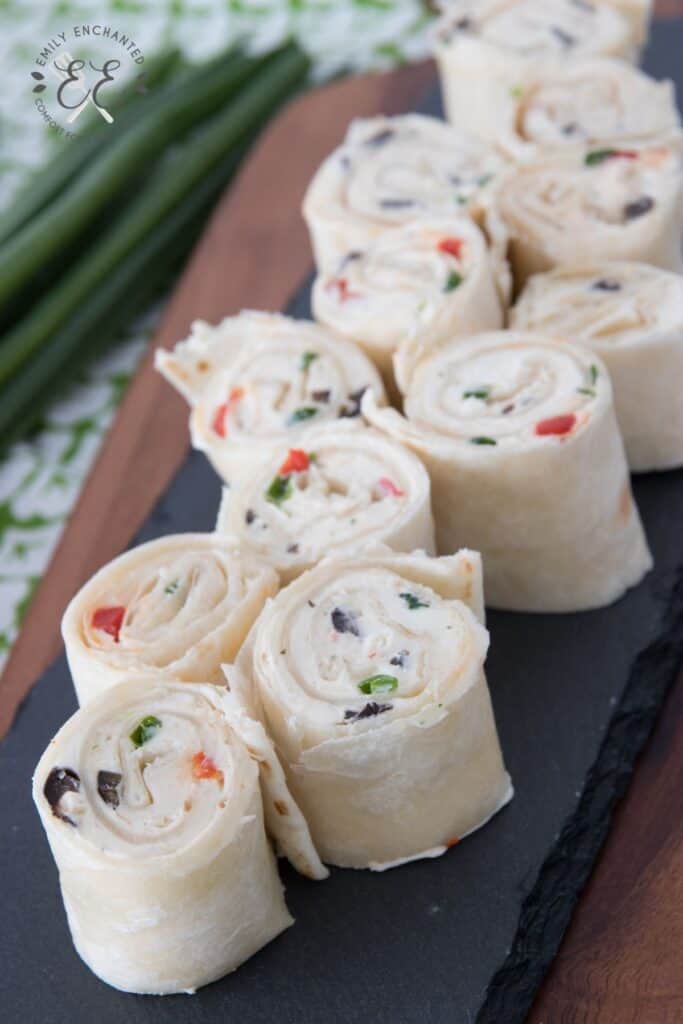 This post contains affiliate links for your shopping ease.
Pinwheels Ingredients
To make this easy pinwheel recipe, you will need the following ingredients (go down to the recipe below for exact quantities and instructions):
Large flour tortillas
Cream cheese
Green onions: you can use both the root/pale green part and the green leafy part of the chopped green onions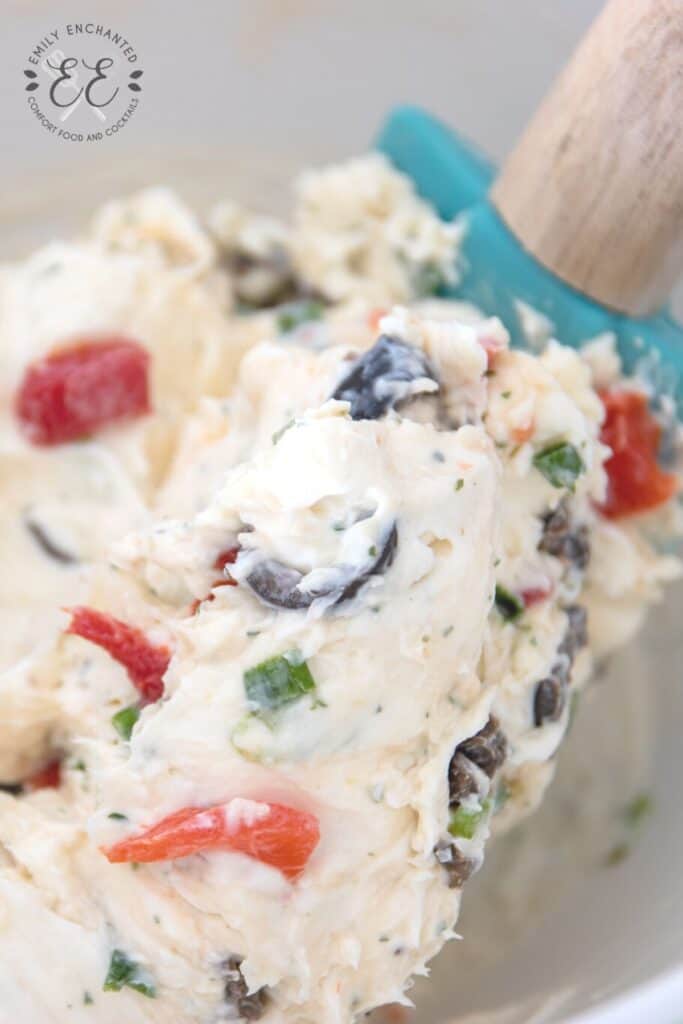 How to Make Pinwheels
This pinwheels appetizer is super easy to make! Just follow these simple instructions.
Mix all of the ingredients (except tortillas) together in a large bowl to create the cheese spread.
Spread the mixture thinly and evenly over each tortilla.
Roll each tortilla tightly and wrap in plastic wrap.
Chill in the refrigerator for several hours or overnight.
Cut the tortillas about an inch thick and place them on a serving tray.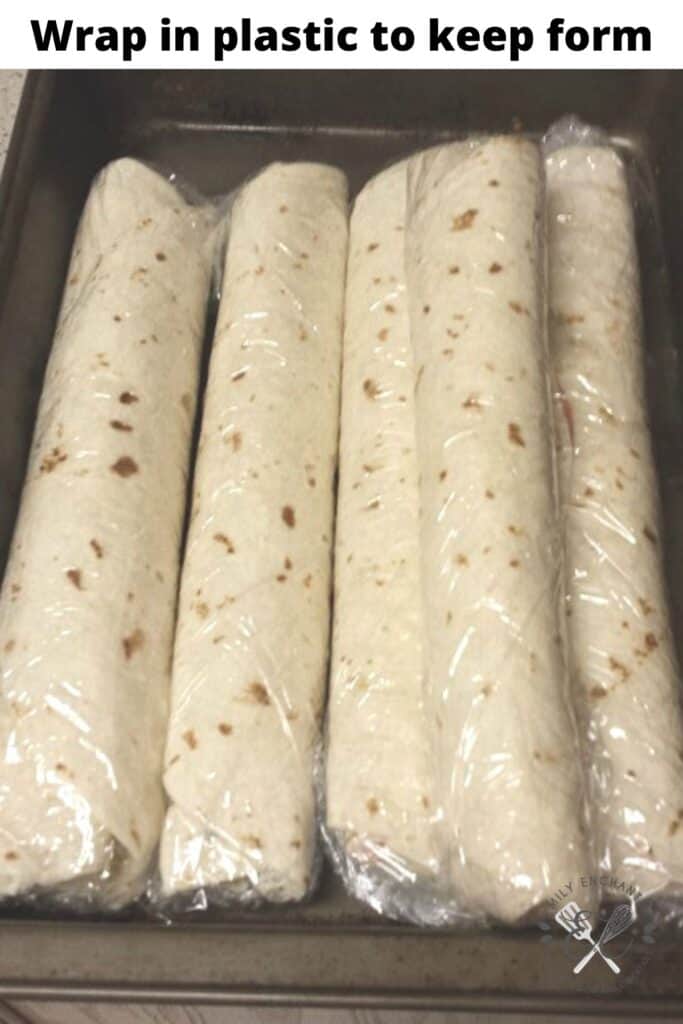 How to Spread the Cream Cheese Filling
If you spread the cheese mixture all the way to the edges of the tortilla, you will end up with scraps. Because tortillas are round, the "sides" will not be flush when you roll them up and you end up cutting the ends off and discarding them. Or eating them, like I do.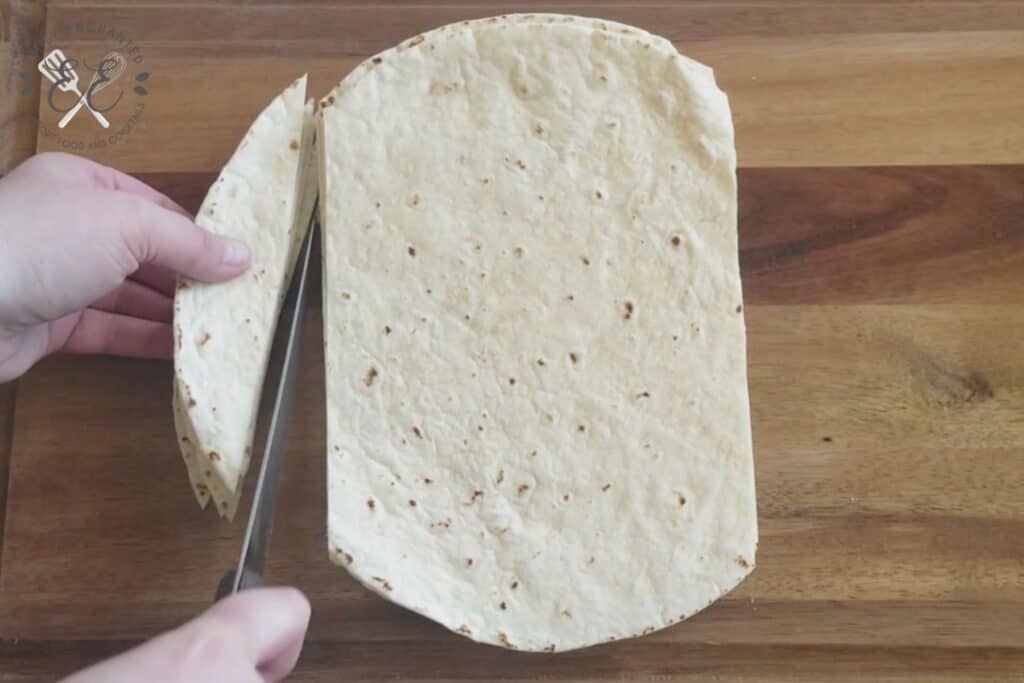 The method I use is to cut the "sides" off. Pretend the tortilla has a top, bottom and 2 sides. You will be rolling the tortillas from top to bottom, so cut part of the sides off to make them straight. Then you can spread the cream mixture all the way to the edge.
Tips for Making Tortilla Roll Ups
Use a sharp knife when cutting to prevent as much squishing as much as possible.
You can add a little more ranch dressing seasoning if you want more flavor.
If the mixture is too thick, making it difficult to spread, add 8 oz of sour cream.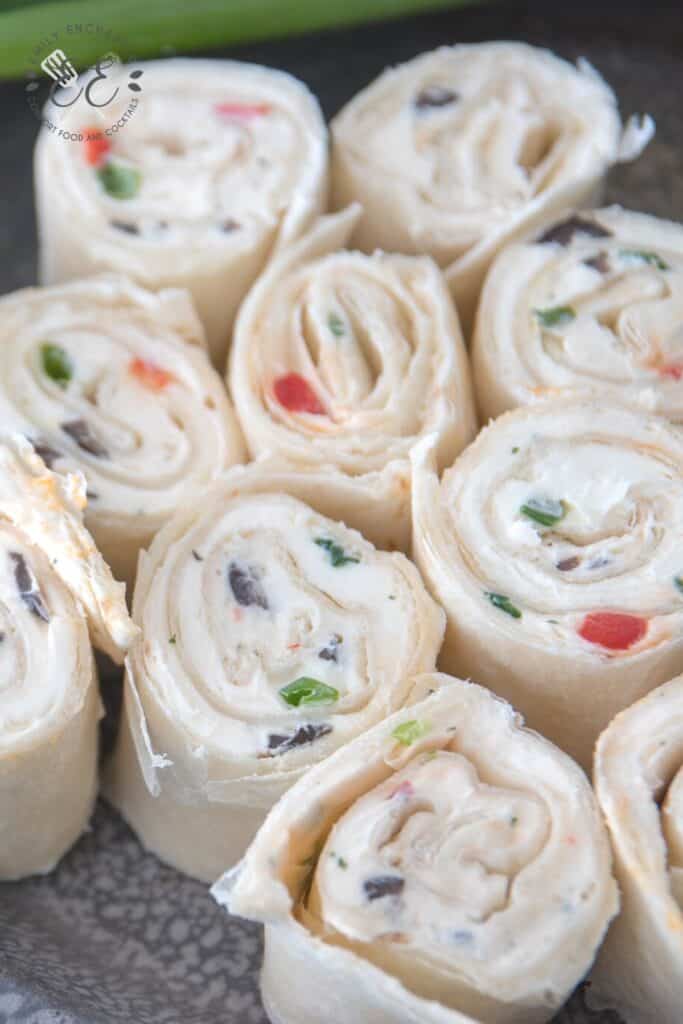 Pinwheel Appetizer Variations
Pinwheels are a great snack and so versatile, you can fill them with just about anything you want! Here are some ideas for other pinwheel recipes you can make:
Shredded Mexican cheese and green chiles
Cranberries, feta cheese and green onion
Ham and cheese
Bacon, ranch and shredded cheddar cheese
Chicken, romaine and Caesar salad dressing
Sun-dried tomato and basil
Buffalo chicken
Storage Instructions
Store any leftovers in an air-tight container in the refrigerate for up to 3 days. They are best when eaten within a day.
Do not freeze pinwheels. The dairy will separate when thawed and become runny.
Other Amazing Game Day Appetizers