A Guinness Float is the perfect Irish treat for St. Patrick's day, but is great all year-round. Guinness and Baileys Irish Cream are poured over vanilla ice cream and drizzled with chocolate.
This recipe is super easy! Just scoop and pour. Everything is made in one glass, so cleanup is a breeze.
Can beer really be good with ice cream? The answer is YES! If you've never made a Guinness Float before, you better start today!
Guinness Float Ingredients
To make this Bailey's Irish Float, you will need the following ingredients (go to the recipe below for exact quantities and instructions):
Vanilla Ice Cream
Baileys Irish Cream
Guinness Beer
Chocolate Syrup
How to Make a Baileys Irish Float
Place 2 scoops of ice cream into two glasses at least 12 ounces in size. If you are using larger glasses, you can add an extra scoop!
Add in 1 ounce of Baileys Irish Cream.
Pour about a cup of Guinness beer into each glass to top them off, and drizzle with chocolate syrup if desired.
Recipe Tips
Pour half of the beer in, give it a stir and then pour the rest to incorporate the flavors.
FAQs
Could I make the Baileys Irish float non-alcoholic?
Yes. You could replace the beer with root beer and replace the Baileys with the alcohol-free creamer found in most grocery stores. Using the root beer will make the float sweeter.
What are the best serving glasses to use for floats?
Traditionally floats are served in milkshake glasses which are about 12oz or 350ml. If you do not have these types of glasses, feel free to cut the recipe in half and use 6oz glasses or mason jars.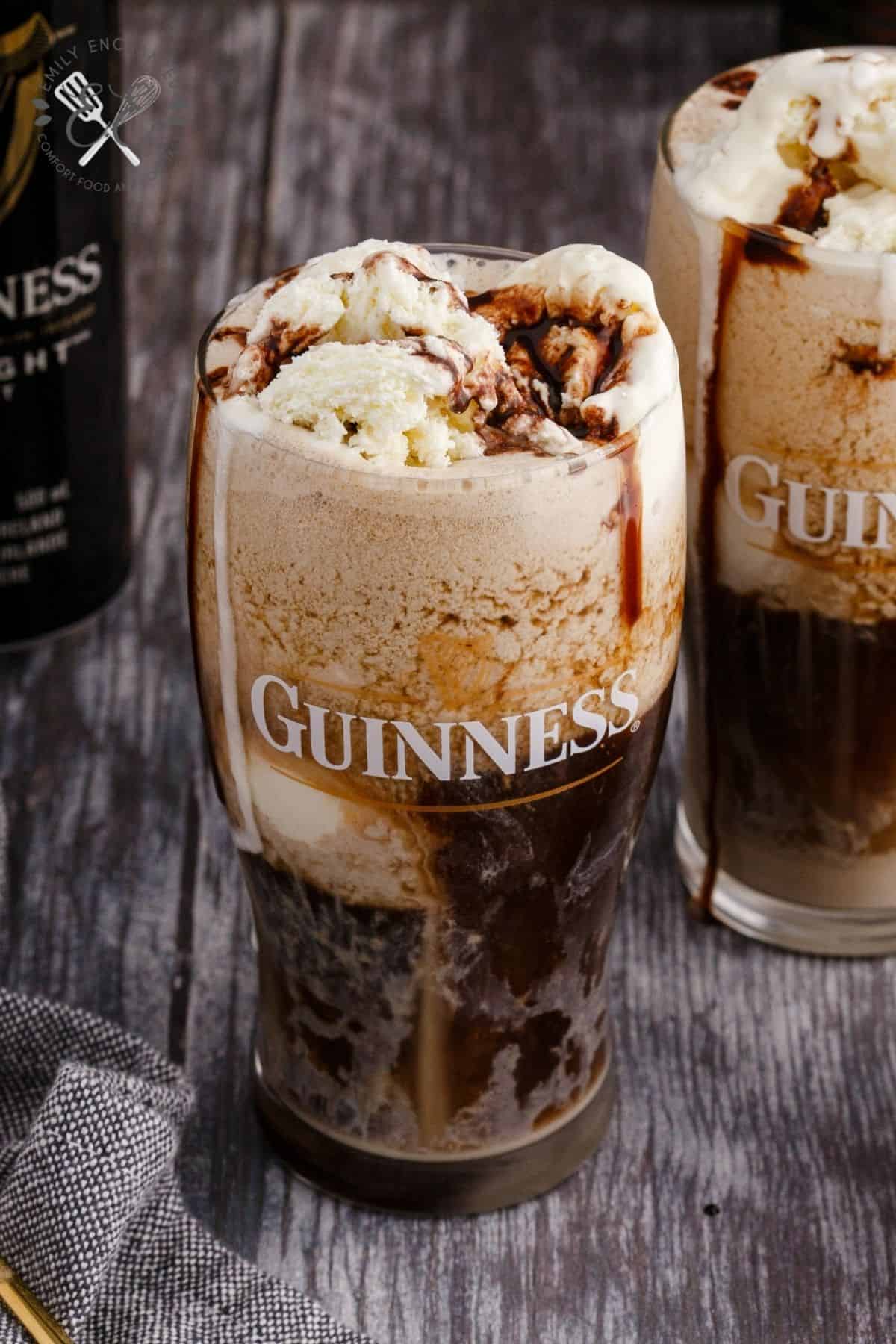 More St. Patrick's Day Recipes