This mouthwatering Meatball Sub Sandwich with Slow Cooker Meatballs is warm and cheesy. 3-meat meatballs are cooked perfectly in a slow cooker.
Crock Pot meatballs uses 3 kinds of meat to make the meatballs more flavorful and tender. Of course, you can use only one kind of meat if you prefer.
This meatball recipe is also eggless. Egg-free meatballs taste just as good as meatballs with eggs, but work for those who cannot have eggs due to allergies or dietary restrictions.
Meatball subs are the perfect weeknight dinner. Crock pot meatballs on a toasted hoagie roll is the ultimate comfort food! This recipe is SO GOOD and you will love it!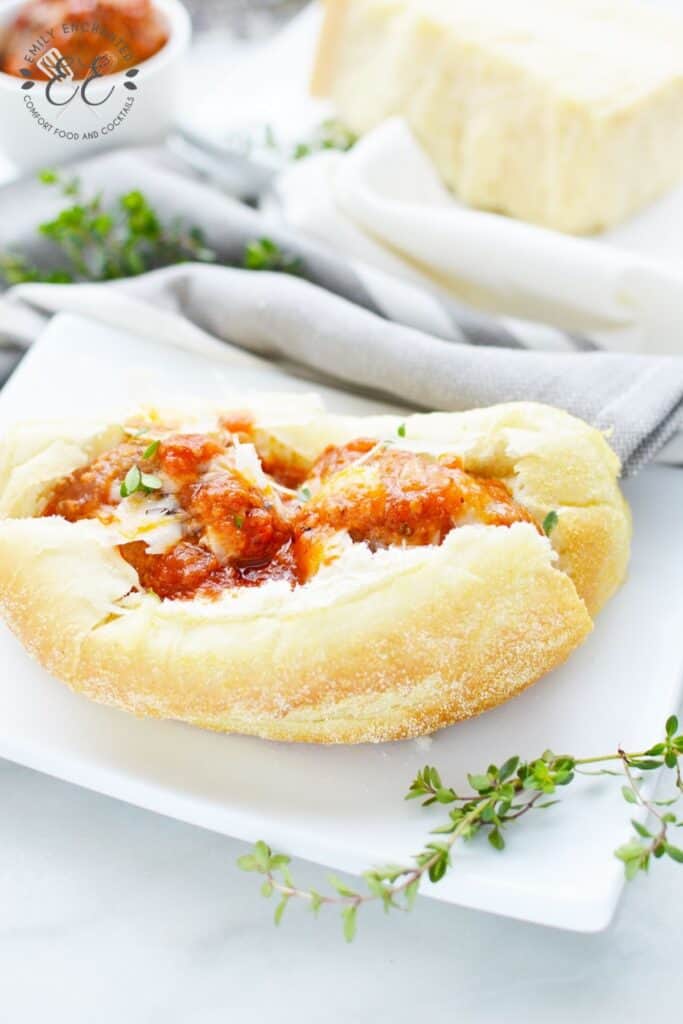 This post contains affiliate links.
Meatball Sub Ingredients
To make meatball sandwiches, you will need the following ingredients (print the recipe below for exact amounts, but here is a shopping list to get you started):
ground bison: if you can't find ground bison, you can just use ground beef
ground beef
ground pork
tomato basil pasta sauce: you can also add dried basil to plain tomato pasta sauce
onion
Mozzarella Cheese: shredded is best. I do not recommend using fresh mozzarella.
Fresh thyme or basil
For this recipe, you will need a slow cooker. I recommend the Crock-Pot 8-Quart Manual Slow Cooker. The options are super simple and it gets the job done.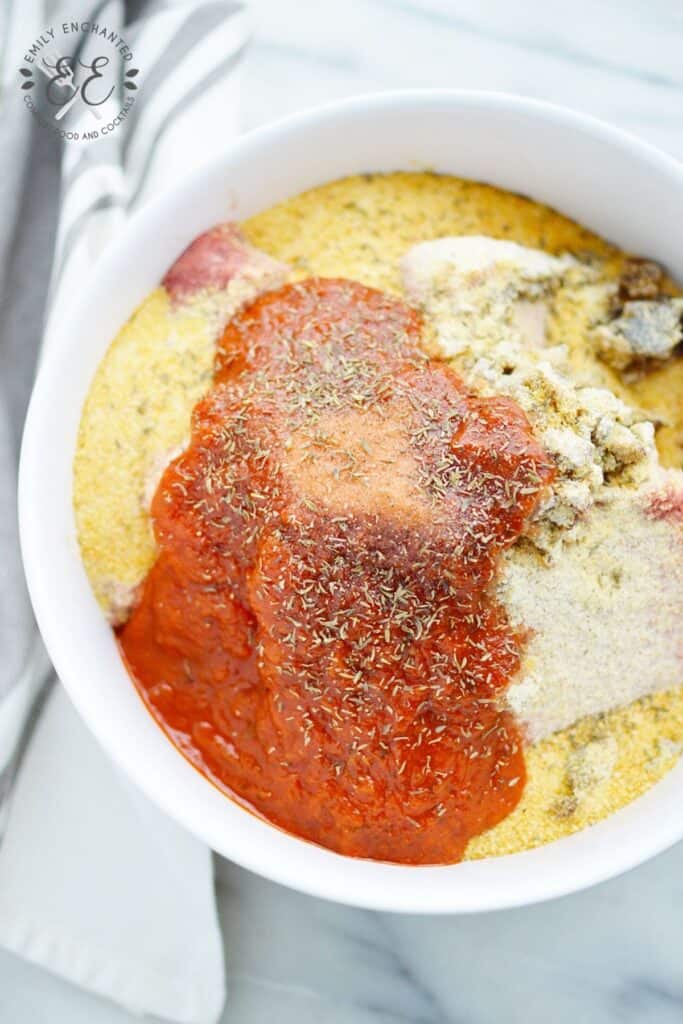 How to Make Meatballs in a Slow Cooker
Making meatballs in a Crock Pot is super easy!
Heat the olive oil in a non-stick pan and saute the onions until tender and golden brown.
Combine all of the of the meatball ingredients together, except 3 cups of sauce. When you have an even consistency, form uniform sized balls that are about 2 inches.
Pour 2 cups of sauce into the bottom of the crock pot. Set the meatballs into the sauce in a single layer if possible. If you need to double up that is fine, just try to place them in the center for even cooking. Pour the remaining sauce on top of the meatballs and then put the lid on.
Cook on high for 4 hours, checking occasionally to make sure nothing is burning.
How to Make Meatball Subs
Preheat the oven to 350 degrees. Place the hoagie rolls in the oven for about 5 minutes until they are lightly toasted. Fill the hoagie buns with 3-4 meatballs and a little sauce from the slow cooker. Sprinkle each with 1/4 cup cheese and herbs. Broil for 2-3 minutes to melt the cheese.
FAQs
What Bread is Best for Meatball Subs?
You can use a French baguette for meatball subs, but the best bread to use is an Italian-style loaf. Hoagie rolls (or hero rolls) are a little bit wider and hold the meatballs better. They toast nicely and stay soft on the inside, so they are easy to eat.
Can I Freeze Meatballs?
If you don't need to make 8 sandwiches, freezing meatballs is an option instead of halving the recipe. Slow cooker meatballs freeze really nicely in air tight containers and make for super speedy meals on days when you have a little less time. Just reheat in the microwave.
Serving Suggestions
I like to sprinkle some Italian Seasoning on top and serve with additional sauce for dipping. Meatball subs are large and you can cut them in half for easier handling.
You can serve meatball sandwiches with Italian antipasta like olives or pepperoncini.
A light arugula salad would be a very nice side dish to serve with meatball sub sandwiches.