Marinated Mozzarella Balls are a delicious Italian appetizer of seasoned cheese marinated in olive oil. Enjoy alone or incorporated into a meal!
You can't deny the delicious flavors of garlic, basil, oregano and red pepper flakes. This is not your average cheese!
Marinated Mozzarella Balls Ingredients
To make this mozzarella ball recipe, you will need the following ingredients (see the recipe card below for exact amounts):
Mozzarella Pearls
Olive Oil
Garlic
Basil
Oregano
Red Pepper Flakes
Salt
How to Marinate Mozzarella
In a small bowl combine the olive oil, garlic, basil, oregano, red pepper flakes, and salt.
Add the mozzarella pearls and turn to coat.
Transfer to an airtight container and allow to marinate in the fridge for at least an hour before serving.
Allow a few minutes for the mozzarella to come to room temperature before serving.
How Do I Store the Marinated Mozzarella?
The mozzarella needs to be kept in an airtight container in the fridge. I like to use mason jars. They will keep for up to 2 weeks. Use the leftover oil for cooking or as salad dressing!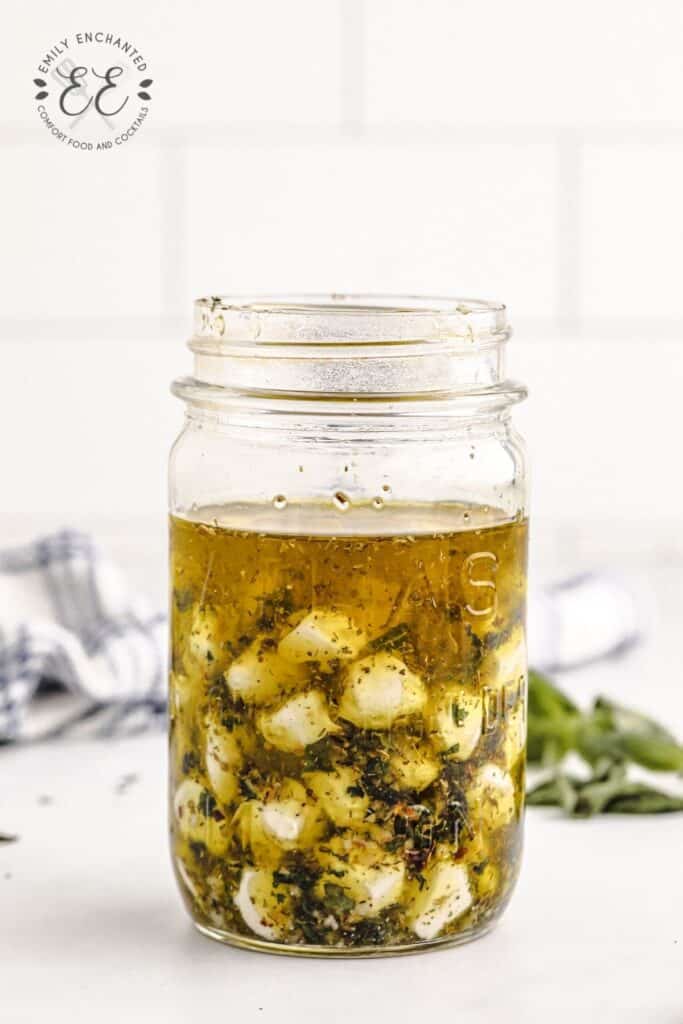 Can I Eat These Warm or Cold?
I recommend allowing them to come to room temperature before serving.
Where Do I Find Mozzarella Pearls?
Mozzarella Pearls can be found at most grocery stores. They are normally in the deli, by the special cheeses.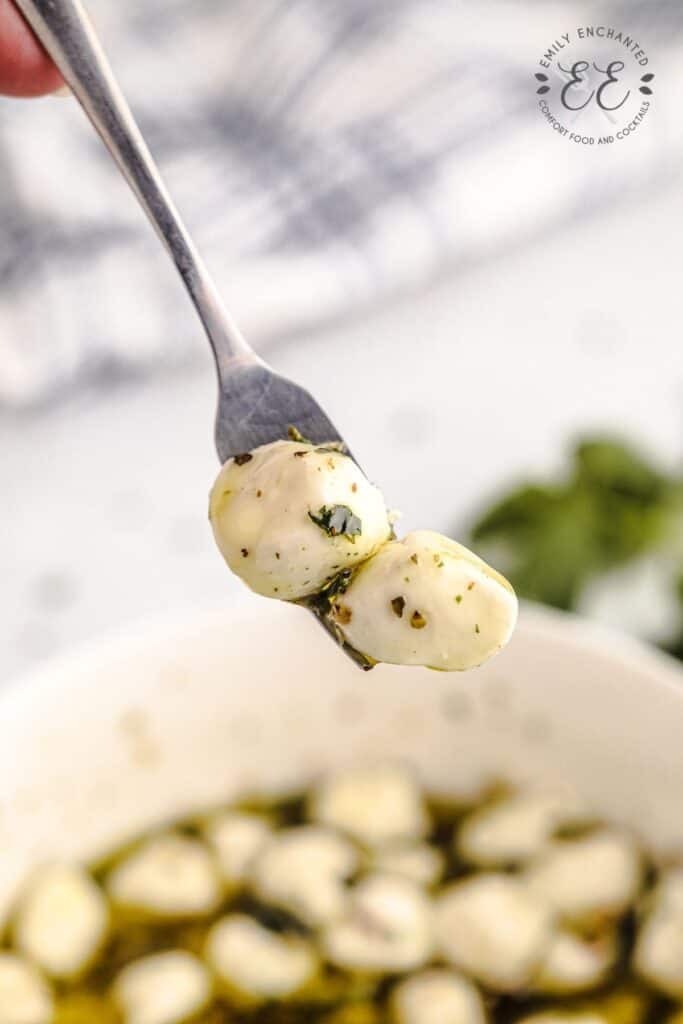 How to Serve Marinated Mozzarella Pearls
Serve on its own, with crusty bread, or with an antipasto platter. Here are some of my favorite ways to eat seasoned mozzarella balls.