Pina Colada Cookies are a delicious pineapple cookie with a coconut frosting. These cake mix cookies are so easy to make.
Just like the drink, these cookies are tropical and refreshing, perfect for enjoying on a summer day!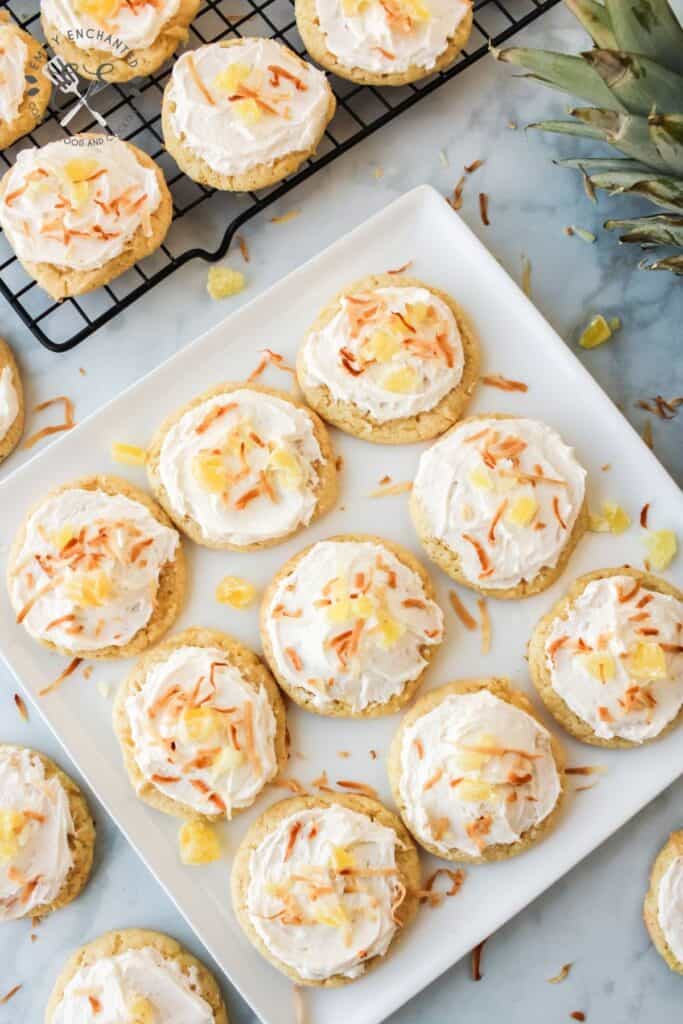 Pina Colada Cookies Ingredients
To make this piña colada cookie recipe, you will need the following ingredients (see the recipe card below for exact amounts):
Vanilla cake mix with pudding
Vegetable oil
Eggs
Crushed pineapple
Butter
Confectioners sugar
Milk
Coconut extract
Flaked coconut, unsweetened, toasted
Dried pineapple, diced
How to Make Pineapple Cookies
Preheat oven to 350 degrees. In large bowl, combine cake mix, oil, and eggs. Mix until combined. Fold in pineapple to combine. Dough will be sticky. Chill for 10 minutes.
Using a medium cookie scoop (I like this 1 ¾ inch scoop), place 12 cookies on baking sheet. Bake for 10 minutes or until edges just start to brown. Let cookies cool on pan for 5 minutes before moving them to cooling rack.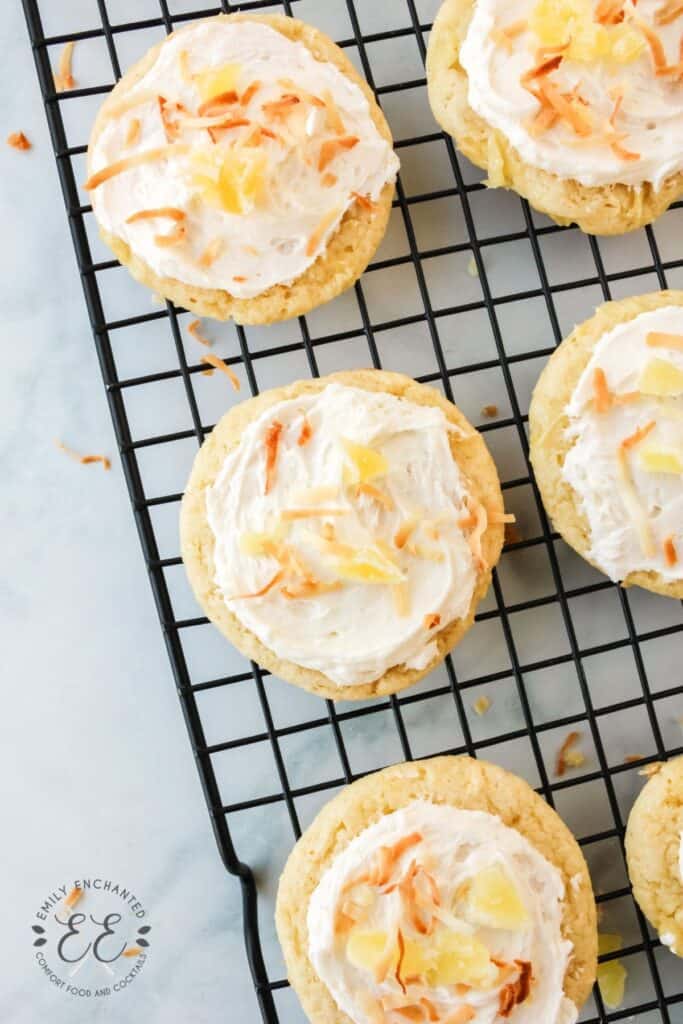 While cookies are baking, beat butter until light and fluffy. Add in confectioners sugar, milk, and coconut extract. Continue beating on medium speed until well combined and frosting is creamy.
After cookies have cooled, frost with small amount of frosting, then immediately top with a sprinkle of toasted coconut and a few small pieces of dried pineapple.
How Do I Drain Pineapple?
Pineapple can be drained using by pressing firmly through a fine-mesh strainer.
Do I Have to Chill the Dough?
It's okay if you don't chill the dough, but it does make the dough easier to use.