Mummy Pigs in a Blanket are a fun Halloween twist on a classic hot dog recipe. Kids and adults will love this spooky (but cute) Halloween recipe.
Instead of a bun, hot dogs are wrapped in crescent roll dough and baked in the oven. Candy googly eyes bring these mummy dogs to life!
For more mummy recipes, try these mummy cookies and mummy hot cocoa bombs.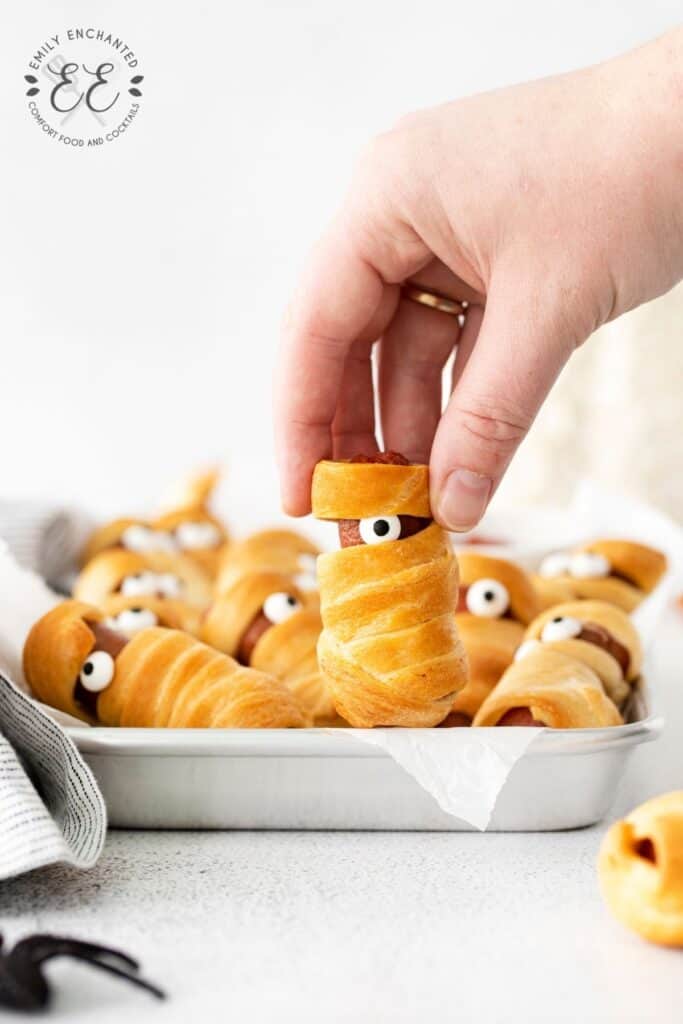 This post contains affiliate links.
Mummy Pigs in a Blanket Ingredients
For this easy Halloween recipe, you need only 3 ingredients (see the recipe card below for exact amounts):
Crescent rolls: If you can find crescent roll sheets, those work even better!
Hot dogs: I cut the hot dogs in half to make them more bite-sized and party friendly but this is totally optional.
Candy eyes: If you don't have candy eyes, you can pipe ketchup or mustard eyes onto the hot dogs.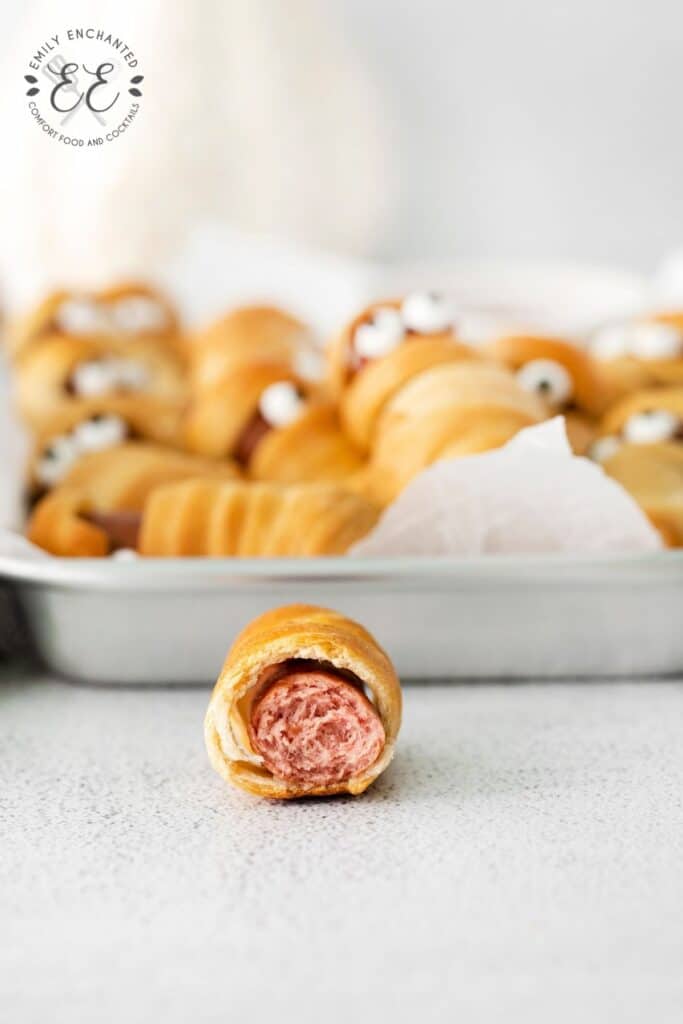 How to Make Mummy Dogs
Heat your oven to 375F and line a large baking sheet with parchment paper.
Roll out the crescent roll dough on a lightly floured surface and press the perforations to seal it into one long rectangle. Cut into thin (¼" thick) slices.
Wrap the hot dogs with the crescent dough (make sure to leave a space for the eyes) and place them on the baking sheet.
Bake until the dough becomes golden brown- about 12-14 minutes.
Right when the mummies come out of the oven, place the candy eyes into the dough.
Recipe Tips
Give the mummy dogs only one eye for a fun cyclops look!
You can make pigs in a blanket in the air fryer.
The crescent rolls expand and the hot dogs can shrink when cooked, so be sure to stretch and wrap the dough tightly around the hot dog.
Leave the hot dogs whole for a perfect kid-size meal.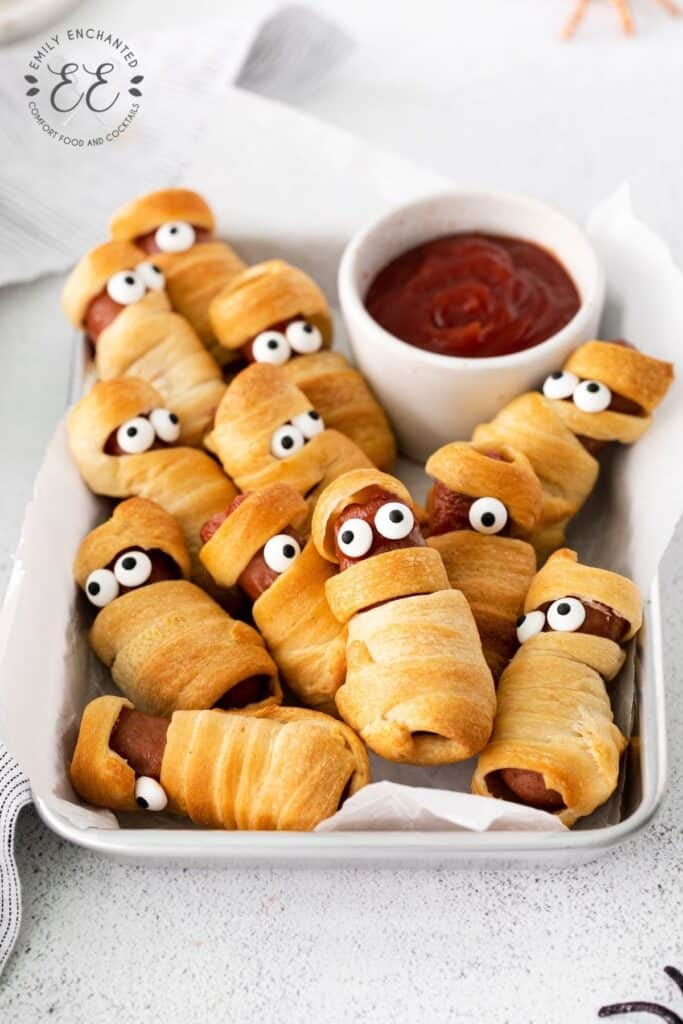 How to Serve Halloween Pigs in a Blanket
Serve with your favorite dipping sauces and classic condiments like ketchup and mustard. If you want something super flavorful, try my Yum Yum Sauce. I like to make a Halloween spread of finger foods including fruit kabobs, cream cheese pinwheels, and pizza rolls.
Storage Instructions
Store in an airtight container in the fridge for up to 5 days.
More Amazing Halloween Recipes