Rainbow Bundt Cake is a vibrant and easy cake recipe that is as fun to eat as it is to make!
Rainbow desserts are perfect for celebrating many occasions, such as baby showers, first day of school, and St. Patrick's Day!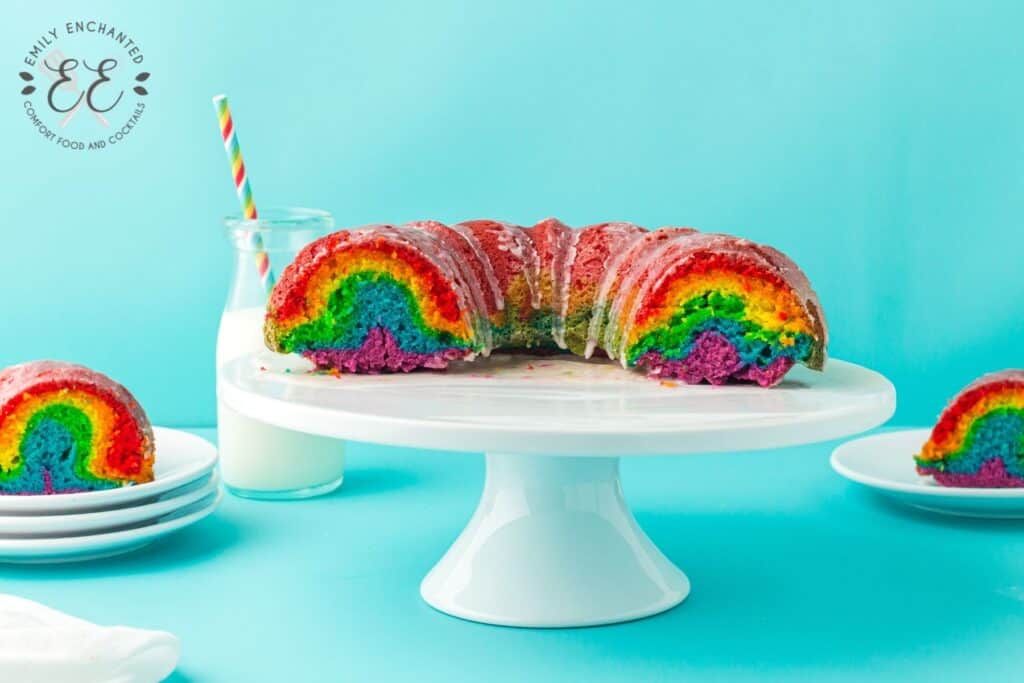 This post contains affiliate links.
Rainbow Bundt Cake Ingredients
To make this layered rainbow cake, you will need the following ingredients (go to the recipe below for exact quantities and instructions):
How to Make a Multi-Colored Bundt Cake
Preheat oven to 350 degrees F. Spray a 10" bundt cake pan really well with non-stick cooking spray. Set aside. For extra non-stick protection, lightly dust a bit of flour over the non-stick cooking spray.
In a large bowl, beat together butter and sugar until smooth (about 1 to 2 minutes). Add eggs and vanilla into the butter mixture and beat until fully incorporated (about 1 minute).
In a separate bowl, stir together flour, baking powder, baking soda and salt.
Add ½ the flour mixture into the wet ingredients and beat just until flour is combined. Add in all the buttermilk and beat until combined. Add in remaining flour mixture and beat just until fully combined. Do not overmix.
Separate cake batter equally into 6 bowls. This works out to be around 165 grams of batter per bowl. Color one bowl red, one orange, one yellow, one green, one blue and one purple.
Start pouring batter into cake pan. First pour in the red and use a spatula (sprayed with non-stick cooking spray) to evenly spread the red batter into the pan. Then layer orange, then yellow, then green, then blue and end on purple.
Bake in oven for 30 minutes then remove from oven and cover with aluminum foil. Return cake to oven and bake for an additional 10 minutes or until toothpick inserted in middle comes out clean.
Let cake cool in pan (on wire rack) for 15 minutes before removing cake from pan.
For the glaze, stir together the confectioners' sugar, vanilla extract and hot water until smooth. You want this to be a thin glaze so it soaks right into the warm cake. Pour glaze over cake and let sit 10 minutes before slicing and serving.
Recipe Tips
Add Lucky Charms cereal to create a fun St. Patrick's Day bundt cake.
New to using bundt pans? Check out my thorough post on bundt pan tips.
Storage Instructions
This cake is best left at room temperature for up to 3 days. It can be stored in the refrigerator for up to 5 days or in the freezer for up to 2 months. No matter which way you store it, make sure it's sealed well in a food storage container or plastic wrap.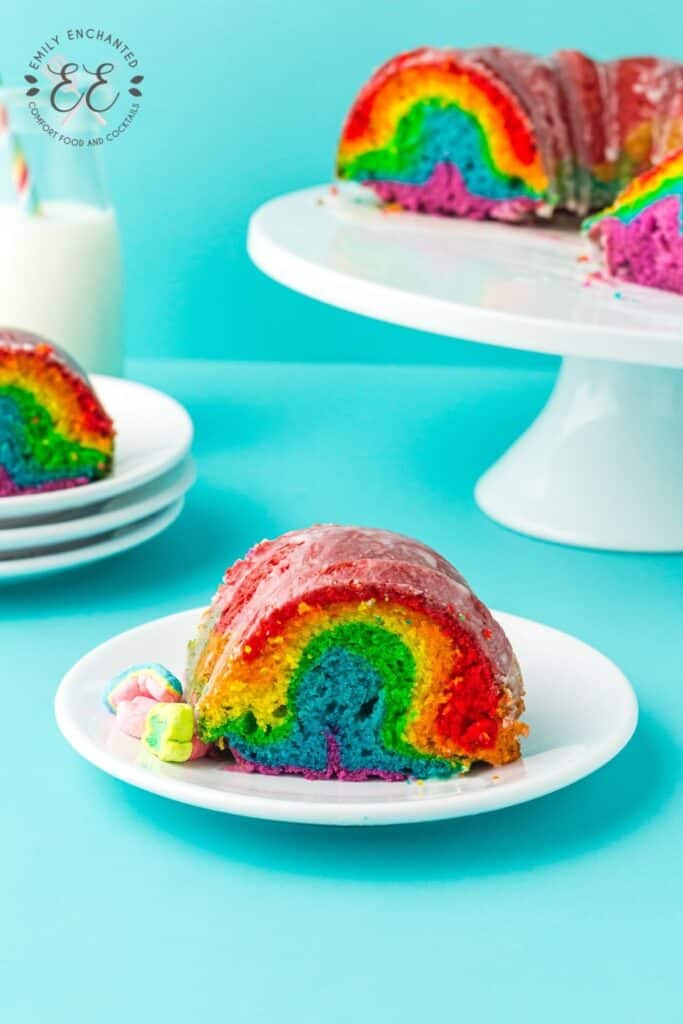 More Amazing Bundt Cake Recipes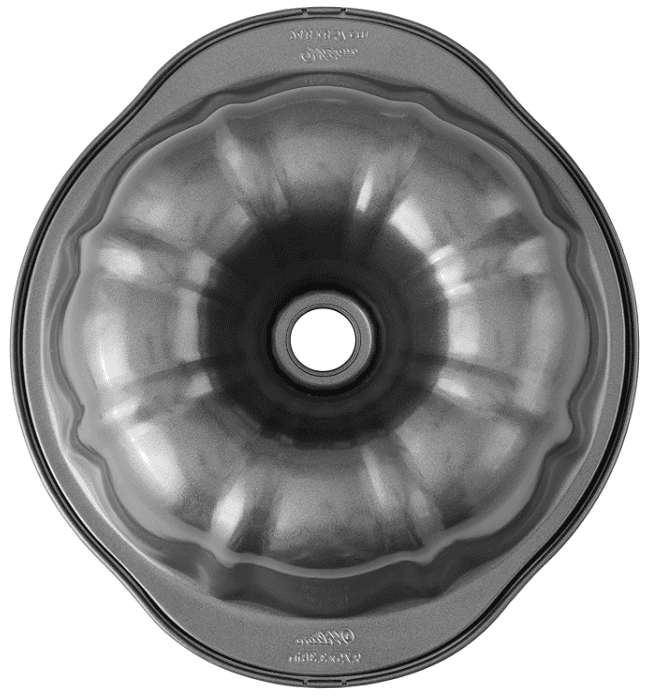 This Wilton Bundt Pan is affordable and has handles for easy use.