Bundt Pans are classic and eye-catching baking tools to present your creations with showstopping designs. These molds come in a variety of shapes, sizes, and materials to take your dessert masterpieces in the kitchen to the next level.
This post contains affiliate links.
Did you know? Aluminum Bundt pans originate from Europe and were trademarked in 1950 by American company Nordic Ware in Minnesota.
As gorgeous as Bundt pans are – these beautiful baking tools shouldn't leave you intimidated by the intricate designs they carry. Rather – they should leave you inspired as they are easy to use!
If you're a first-time user of Bundt pans – the fluted shape is a classic and traditional mold you can't go wrong within the kitchen. Fluted Bundt pans are perfect for beginners or bakers with any experience level that delivers a timeless look.
What Is a Bundt Pan?
A bundt pan is a doughnut-shaped cake mold with a hole in the center. This cylinder in the middle allows more of the cake to touch the the pan and, therefore, heat the cake more evenly when baking.
How to Grease a Bundt Pan
The best way to ensure your cake preserves its flawless design is to grease the Bundt pan well from the start.
Bundt pans are favored for their captivating aesthetics due to their complex detailing. One risk of achieving those striking designs is your cake mixture sticking to your mold if not greased right. Even if you cover each square inch of grease – doesn't guarantee you perfection.
A non-stick Bundt pan will undoubtedly help in the process to prevent your cakes from sticking. Just make sure the pan is in good quality shape. As an older and worn out aluminum Bundt pan with scratches or dirt won't help you release your cake flawlessly.
Pro tip: avoid greasing your Bundt pan with butter. The dairy in butter can perform like glue for your cake batter to stick to the mold.
So if you're wondering how to prevent cake batter from sticking – here are two methods on how to grease them correctly.
How To Grease a Bundt Pan With Non-Stick Baking Oil Spray
You'll want to create a layer of grease between your Bundt pan and your batter mixture.
Cover the entire insides of the mold with non-stick baking oil spray with no spots missed.
For fancy molds with hard to reach crevices or intricate designs – a pastry brush will do the trick. Pastry brushes can come in the form of silicone or natural boar bristles to lather your grease.
Pro tip: don't forget to brush the center of the Bundt pan!
Finally – sprinkle with a layered coat of flour to finalize the greasing process.
How To Grease a Bundt Pan With Shortening
Fold a paper towel to use as your grease applicator. Take a wipe of shortening with your folded paper towel and begin applying thoroughly around the insides of the pan. No spot can be missed as you will risk your baked cake to stick and cause imperfections. So go ahead and wipe away by polishing every nook and cranny you can reach.
Once your Bundt pan is greased with shortening – sprinkle your greased pan with flour. You can also sift flour onto the interior of the pan if you're worried about clumps.
Tap away any excess flour.
How to Remove Cake From a Bundt Pan
There's nothing more disappointing than working hard at your craft and it gets ruined when your cake is removed from its mold. Thus it's recommended to cool your Bundt cake for at least 15 minutes right out of the oven. Good things come to those who wait!
Avoid mishaps by trying a few simple methods on how to remove a cake from a Bundt pan.
How to Remove Cake From a Bundt Pan With a Plate
Place your cooled Bundt pan side up with an upside-down plate covering the pan. Use each hand to grasp the Bundt pan and plate with applied pressure to ensure a stable piece in place. Flip the Bundt pan and plate upside down so the cake bread drops onto the plate.
Don't be afraid to tap the pan hard before lifting the mold off.
How to Remove Cake From a Bundt Pan Using Tools
Sometimes Bundt cakes just don't want to pop out of their mold! Use a tool with a thin surface to run it along the sides around the cake. Tools like knives or a rubber spatula work to help run along the edges. But a grapefruit knife is perfect for its maneuverability and flexibility in getting around tight corners.
Be sure not to cut into the cake but rather around the cake.
How to Clean a Bundt Pan
Bundt pans can be tricky to clean due to tight spaces where leftover cake gets stuck. Avoid using harsh chemicals, cleaners, or metal sponges to rub away dirt. You'll want to preserve your Bundt pan's quality since it is made out of aluminum and has a nonstick coating that can come off.
Soap and Water
As stated before – the key to how to clean a Bundt pan takes time and patience. This involves soaking the pan overnight with soap and water to soften any cake residue.
Fill your dirty Bundt pan with water to the top to soak. Adding boiling hot water will help speed the dirt softening process. Don't forget to add dish soap to beat those stubborn bits and pieces of cake!
After soaking – rinse and scrub with a soft brush or sponge under running water. Avoid using steel wool that scratches your Bundt pan which will decrease the life usage of your pan. Doing so will make your pan prone to rust and will make future baking with your pan more difficult when trying to remove your cakes out of the mold.
Pro tip: baking soda is great for removing burnt surfaces from heat or stains. Adding baking soda will give a gentle exfoliation if you still find you can't get rid of leftover cake bits.
Give a final rinse until clean and set to air dry at room temperature.
Nonstick Bundt Pans
Nonstick kitchenware is truly a blessing in the world of baking for many reasons. Using these types of pans makes the cleaning process a breeze and can save you time.
Follow the same soap and water protocol to clean your non-stick pan. Again – baking soda will come to your rescue when it comes to stubborn stains and even burns. White distilled vinegar is another great alternative to get rid of grease, stains, and burns on your pan.
Can Bundt Pans Go In The Dishwasher?
Not all Bundt pans are made the same. Some are made dishwasher safe while other brands and materials are recommended only for handwashing. To be safe – hand washing manually with the soap and water method will retain the quality of your pan. Some detergents and cleaning agents found in dishwasher soaps can cause discoloration.
Make sure to double-check the precautions of your Bundt pan before putting it in the dishwasher to prevent irreversible damage.
Easy Recipes You Can Make in a Bundt Pan
Fluffy cakes are what commonly comes to mind when people think of a Bundt pan and its uses. Newsflash! Bundt pans aren't just for delicious, scrumptious, velvety cakes! The pan is more versatile than you think than cakes alone.
You'll be surprised to see what diverse recipes you can cook in these fancy molds.
Check out these easy-to-prepare Bundt pan recipes for any occasion!
Non-Traditional Bundt Pan Recipes You Never Knew Existed
This recipe is a favorite to many and a shocker to most when baking it in a Bundt pan. You'll achieve a thick, creamy, cheesy texture with a crunchy coat around the sides. It's a rendezvous recipe with a textured taste to give your mac and cheese a diverse feel of yummy goodness.
Pizza doesn't just have to be by the slice. Turn your favorite pizza into a shareable finger dipping appetizer. This Bundt pan pizza recipe makes your pizza dish easy to tear and share for those social gatherings. Don't forget your favorite dipping sauce!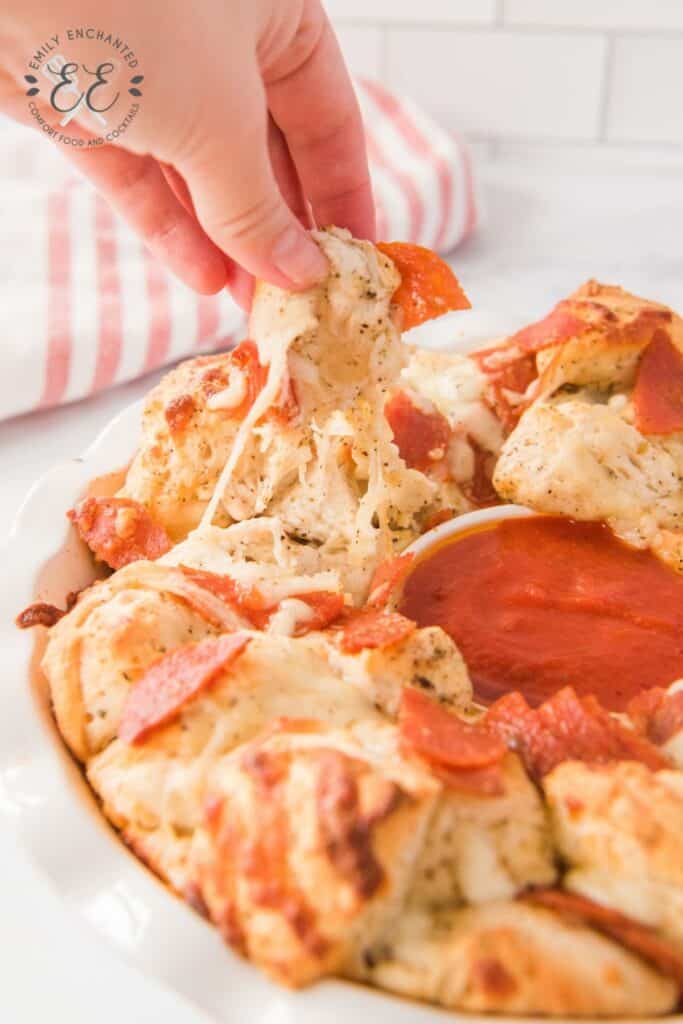 Perfect for Valentine's day or strawberry lovers! You can also substitute your favorite fruit and flavors by using the Bundt Pan as a jello mold. The one with the best fruit assortment wins!
Everyone loves the golden crisp skin on roast chicken. But why not take your mouthwatering chicken skin to the next level with more flavor?
What's useful about the shape of a Bundt pan is its ability to hold and retain ingredients. This means customizing your tastes for your roast chicken to pull in flavors to your liking. Throw in your favorite herbs, spices, and seasonings around the center of the pan.
Lastly – it's simple as mounting your chicken upright in the center of the pan for the fat and juices to fall straight down.
This one is sole proof of the versatility a Bundt pan offers for its many uses. Build a bird-feeding wreath for your backyard for the spring months. The birds will love you!
Drink-Inspired Bundt Pan Recipes For Summer
Turn your favorite summer or festive drink into a frozen-chilled punch and serve as an ice ring in a punch bowl.
Add your favorite fruit to the mix like peaches, strawberries, or pineapples.
To make the frozen ring:
Start by making the syrup by mixing 1 ¼ cup of sugar and 1 ¼ cup of boiling water until sugar crystals are dissolved. Leave the sugary mixture in the fridge to chill.
Add optional favorites – alcoholic or non-alcoholic – such as rum, sweeteners, cranberry juice, lemon juice, peach liqueur, fresh mint, etc.
Arrange the fruits at the button of the pan to your liking then pour your sugary syrup and 6 cups of cold water.
Put your Bundt pan with its contents in the freezer overnight. Once ready to serve – take out of the freezer and flip your frozen ring into a punch bowl. Serve with your favorite punch with ice so it floats for a beautiful decoration.
Perfect for summer parties at the pool and the orange soda lovers. Have a bite of a zesty and refreshing pop of orange!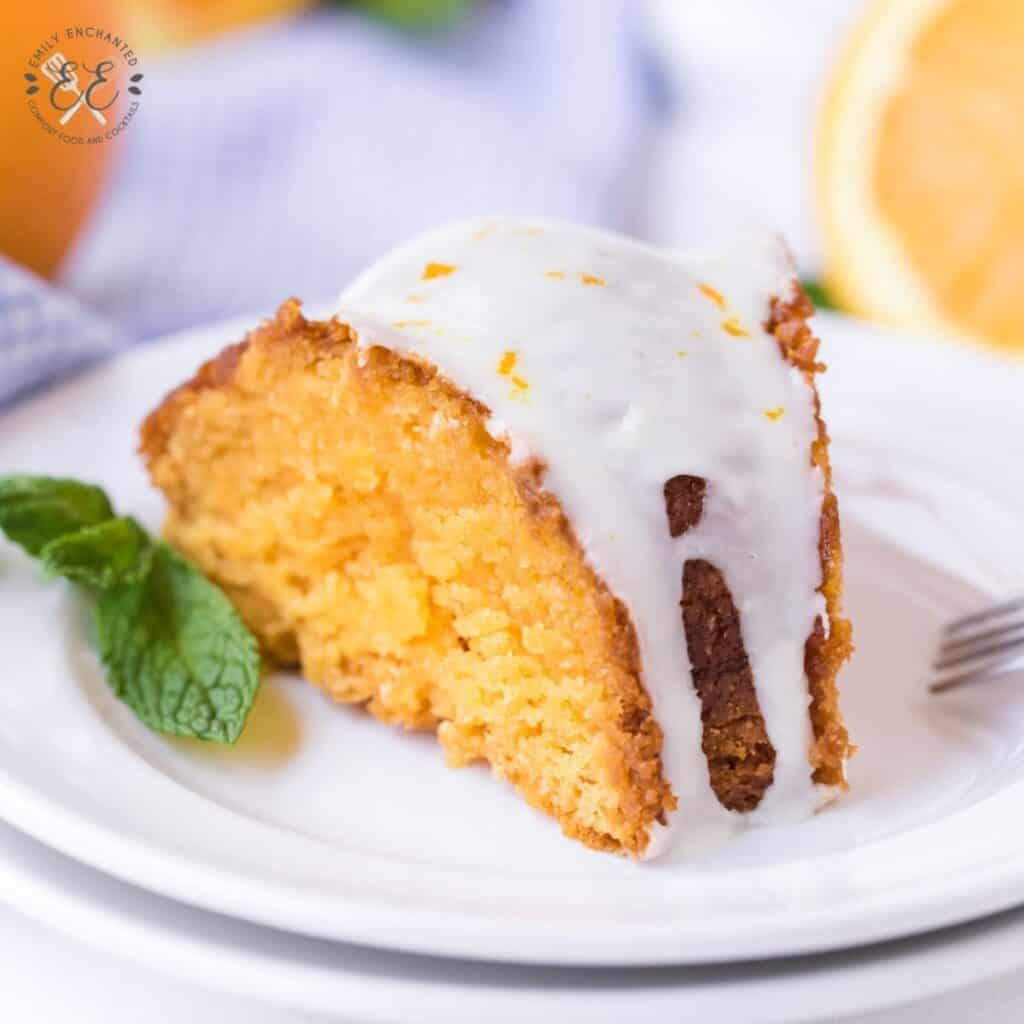 Traditional Sweet Bundt Cake Recipes
A classic favorite dessert. What's nice about Bundt pans is the ability to add filling or stuffing inside of your creations. So add some cream cheese filling into your red velvet cake to surprise that sweet tooth. Don't forget the frosting!
Another Bundt cake recipe with a filling inside. This one is for chocolate lovers that comes with a cherry filling, chocolate ganache, and chocolate shavings.
If you fancy a sweet chocolate Bundt cake recipe but without the cherry filling in the Black Forest Bundt Cake Recipe – this one will hit the spot.
Nothing beats a fluffy and moist Bundt cake as soft as a cloud that melts in your mouth. Bake a classic walnut cake recipe with vanilla frosting. The walnuts balance out the softness with a crunchy bite!
Holiday Bundt Cake Recipes
Create a colorful masterpiece this upcoming Mardi Gras celebration. Your guests will be surprised and intrigued by all the beautiful colors with this festive bread.
Did you know: Mardi Gras colors – purple, green, and gold stand for justice, faith, and power.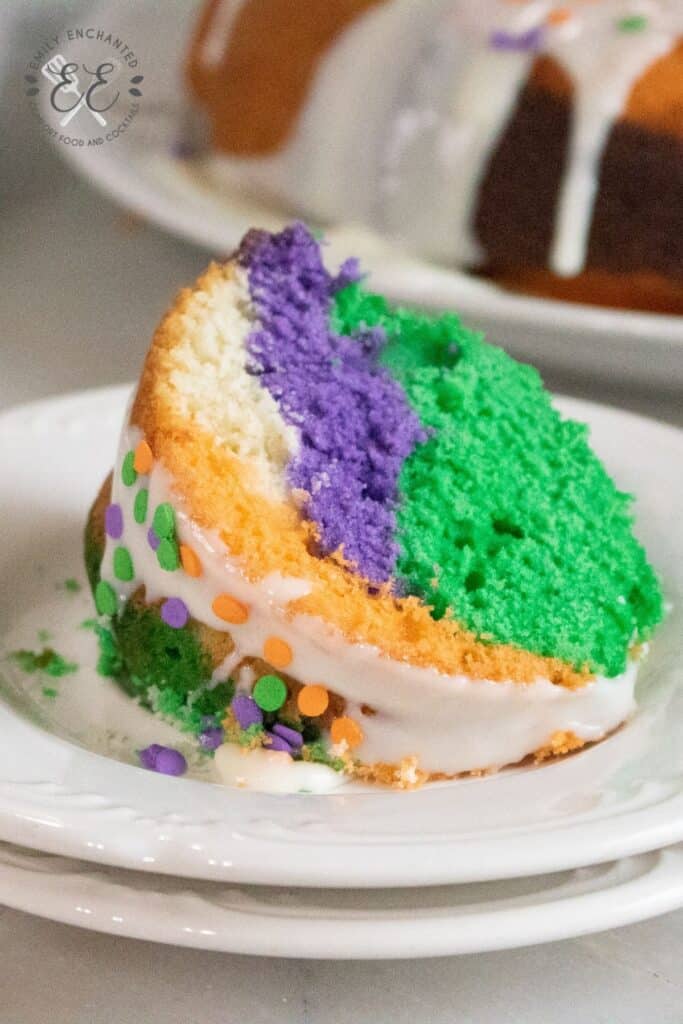 Bring a fiesta to the table this upcoming holiday that will make your guests smile with cheese. Finally top your cornbread Bundt cake with Rico's gourmet nacho cheese sauce sprinkled with chopped chives.
Bonus Tips On How To Use a Bundt Pan
Be aware of cake recipes and their serving sizes as Bundt pans vary in size.
Sometimes Bundt cakes don't come out the way we want them to. You can always disguise imperfections with icing or glaze.
Sugar instead of flour can be used as a coating after the greasing stage. This will result in a light caramelized coating if you fancy a sugary savor.
Soaking and cleaning your Bundt pan as soon as possible is key to retaining its shelf life for optimal use.
Aluminum Bundt pans conduct heat the best. Silicone molds easily release your cake.
Final Thoughts On How To Use a Bundt Pan
Baking with Bundt pans doesn't have to be an intimidating baking tool due to its fancy aesthetics. In contrast – Bundt pans are an easy way to upgrade your cooking artistry with impressive designs.
The opportunities of baking with these breathtaking shells are endless with the variety of styles, shapes, and sizes they come in. And what's even more beautiful is every pan is unique from each other.
So have fun. Collect your favorite Bundt pans that reflect your style. And you'll be on your way to baking brilliant cakes your guests can't take their eyes off!