Beat the heat with this Cookie Dough Milkshake. Loaded with cookies, chocolate, cookie dough and syrup, this crazy shake will definitely satisfy your sweet tooth.
Summer is all about those milkshakes! It is the perfect way to beat the heat. You may have seen the crazy milkshakes taking over social media known as freakshakes. This milkshake is actually more on the mild side of freakshakes, but is a great beginner for those wanting to make their own crazy milkshake creations.
This crazy milkshake recipe is all about the toppings. The milkshake part is pretty basic – just milk and ice cream. Of course, you can always make the milkshake even better by blending in cookie dough as well. But it is pretty rich with all the sweet cookie dough and chocolate toppings. Yummy!!!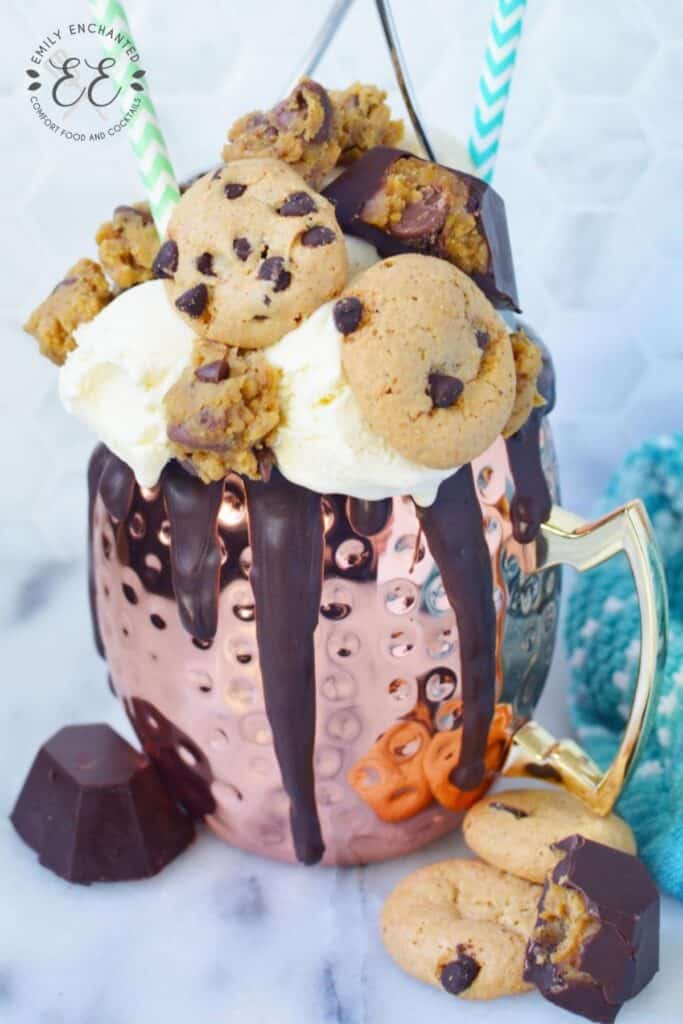 This post contains affiliate links for your shopping ease.
Cookie Dough Milkshake Ingredients
To make this mouthwatering ice cream shake recipe, you will need the following ingredients (scroll down to the recipe below for precise amounts):
How to Make a Crazy Milkshake
First, select glasses or mugs that are more narrow at the top, as this will help keep everything in place.
Melt the chocolate wafers to package instructions and then drizzle down the sides and around the edge of each cup. Chill in the freezer for a couple hours.
Pour milk into a blender with 4 scoops of ice cream (about 2 cups). Blend until smooth, about 5 seconds. Pour into cup up to the brim. Chill until slightly hardened, just enough that the toppings can easily stack.
Scoop additional ice cream onto the shake.
Tuck in spoonfuls of cookie dough, and add the mini cookies and candies.
Add a couple of straws and spoons to make this a delicious sundae for sharing on date night!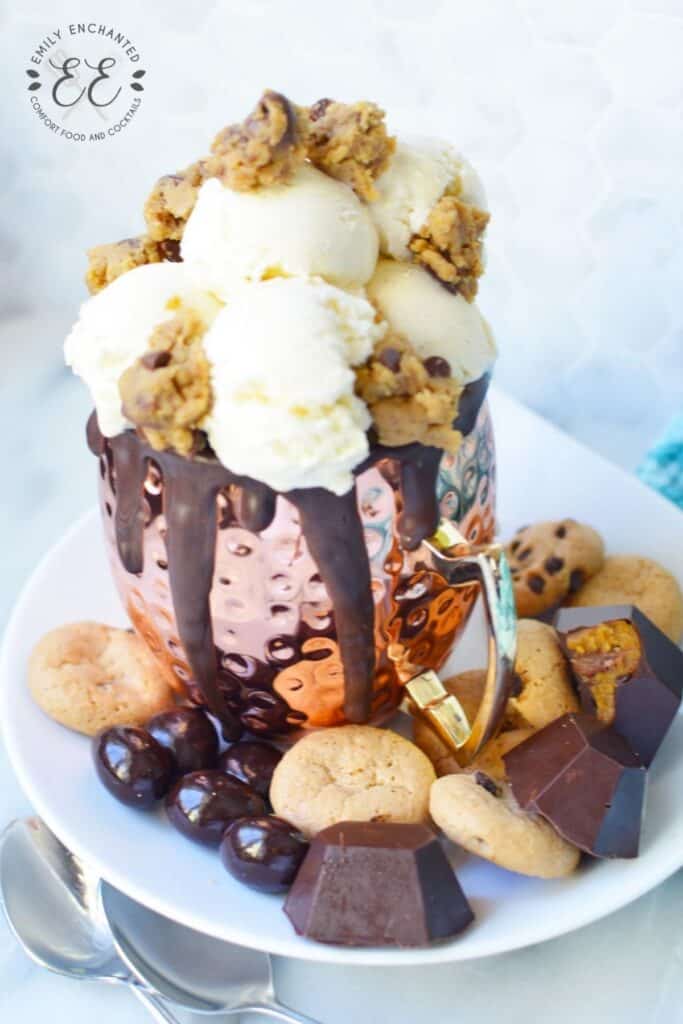 More Fun Milkshake Recipes