Nutella Pie is a delicious cold treat with layers of ice cream, Nutella and chocolate ganache. This cream pie is then topped off with chopped hazelnuts.
Chocolate Nutella Pie is made with a pre-made Oro crust. This no bake dessert is easy to make, it just takes a little patience as you freeze each layer.
If you love no bake desserts, try my Neapolitan Cheesecake Bars, Chocolate Peanut Butter Bars, or Fruity Pebble Marshmallow Treats.
Nutella Pie Ingredients
To make this no bake pie recipe, you will need the following (go to the recipe below for detailed amounts and instructions):
Pre-made Oreo pie crust: can be found at Target or Walmart
chocolate ice cream
Nutella
heavy cream
chocolate chunks
hazelnuts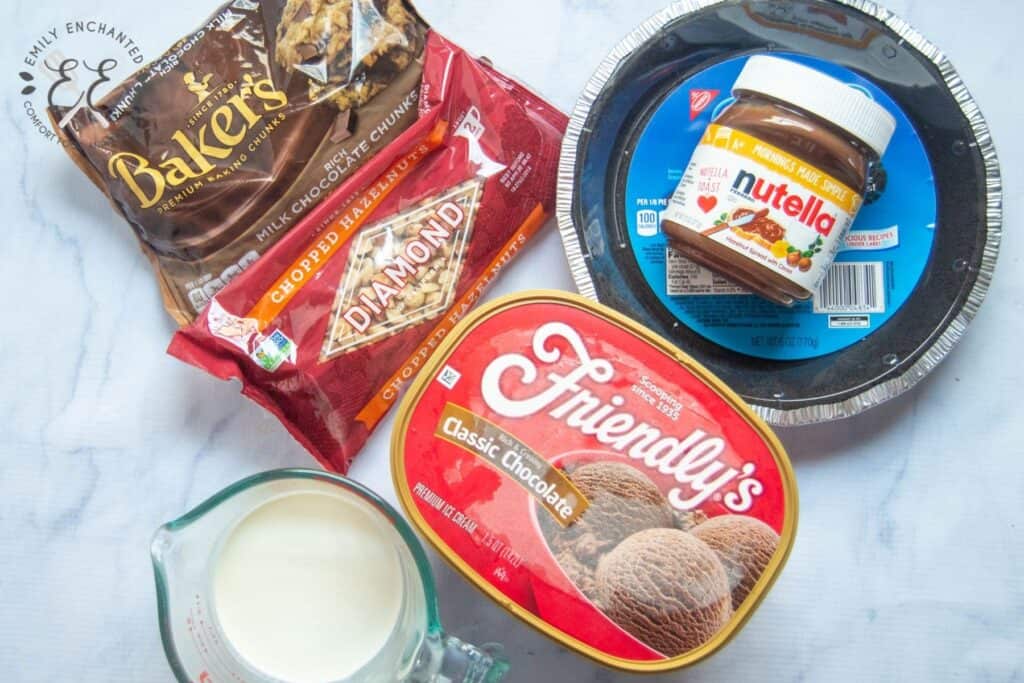 How to Make Layered Cream Pie
Add first layer to pie. Add softened ice cream to pie crust and spread evenly. Place in freezer for 30 minutes.
Make chocolate cream. Meanwhile, heat heavy cream in microwave for 1 minute 15 seconds. Pour over chocolate chunks in a bowl and let sit for 5 minutes until chocolate starts to melt. Whisk until dissolved. Set aside in the fridge until cooled, about 30 minutes.
Make chocolate ganache. In a mixing bowl, or bowl of a stand mixer, add cooled chocolate cream. Whisk on medium/high for about 5 minutes until light and fluffy.
Set aside ⅔ cups of whipped chocolate ganache.
Make Nutella layer. Add Nutella to the remaining mix and beat on medium/high for a minute until combined, scraping down the sides as needed. Add the Nutella layer on top of the ice cream layer and spread evenly.
Add chocolate ganache layer. Top with the reserved whipped chocolate ganache you put to the side. Spread evenly.
Top with hazelnuts. Add hazelnuts to the perimeter of the pie. (If hazelnuts pieces are too large, roughly chop.)
Chill the pie. Put back in the freezer for at least 6 hours.
Recipe Tips
When you're ready to serve, allow it to sit at room temperature for 20-30 minutes.
Since microwaves vary, when heating the cream you may have to put it in longer. It shouldn't be boiling, but should be hot.
Don't over-beat the chocolate cream or it will curdle. If after 5 minutes you notice it's still liquid-y, place in freezer for 10 minutes and try again.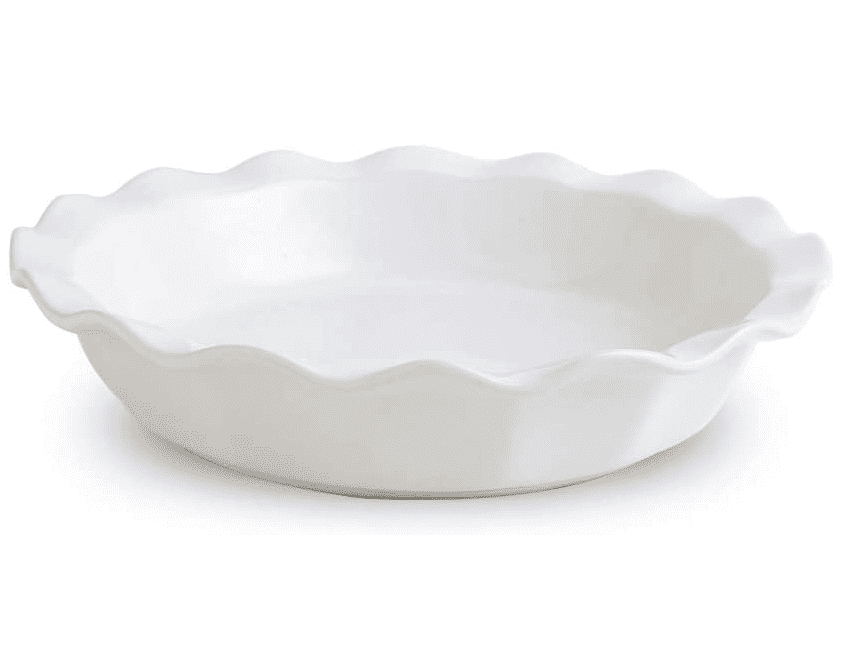 A ceramic pie plate is a beautiful way to serve dessert.