Instant Pots are so versatile, you can use them for more than cooking dinner. You can use them for snacks as simple as popcorn! This Instant Pot Popcorn recipe is so easy.
This recipe will show you how to make popcorn in an Instant Pot. Watching the kernels pop is so much fun. You can make even more elaborate popcorn snacks like this Red, White and Blue 4th of July Popcorn.
This post contains affiliate links.
The Instant Pot Duo is a 7-in-1 Electric Pressure Cooker, Slow Cooker, Rice Cooker, Steamer, Saute, Yogurt Maker, and Warmer. This is probably the most common Instant Pot and works with this recipe.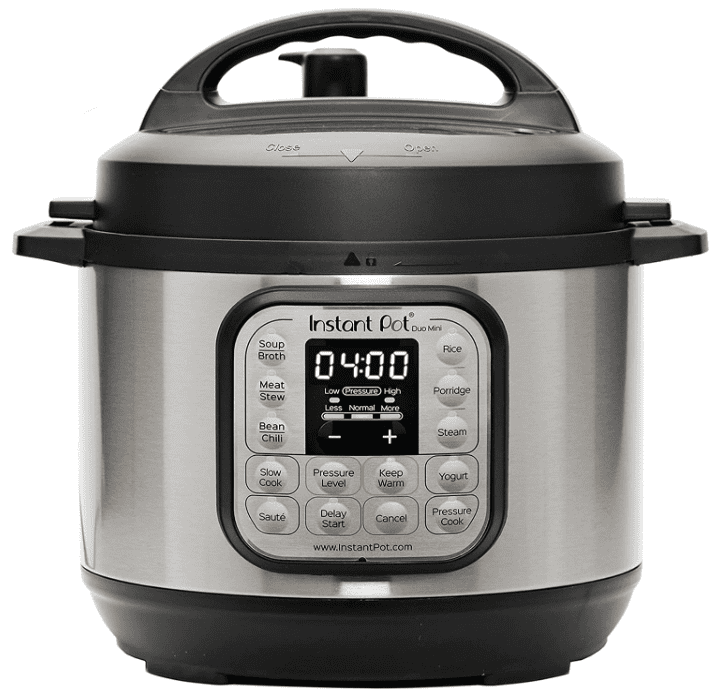 The Instant Pot Duo is simple and easy to use. This 7-in-1 appliance can pressure cook, slow cooker, steam, sauté & more.
Popcorn Ingredients
To make this pressure cooker popcorn recipe, you will need the following ingredients (see the recipe card below for exact amounts):
Popcorn kernels: Do not use kernels from the prepackaged popcorn that you make in the microwave.
Salt
How to Make Popcorn in a Pressure Cooker
Set Instant Pot to Saute setting. Adjust temperature to high.
Add coconut oil to Instant Pot. Let melt completely.
Once the coconut oil is sizzling hot, add the popcorn kernels and stir well, coating each kernel with oil.
Add seasoning and salt. Stir well. [Skip this step for plain popcorn.]
Place lid on the Instant Pot. Popcorn will begin popping in 2-3 minutes.
Turn Instant Pot off by selecting cancel after 75% of the popcorn kernels have popped. Popcorn will continue to pop but not burn.
Once the pops stop or there's several seconds between pops, carefully remove the lid and transfer popcorn to bowls.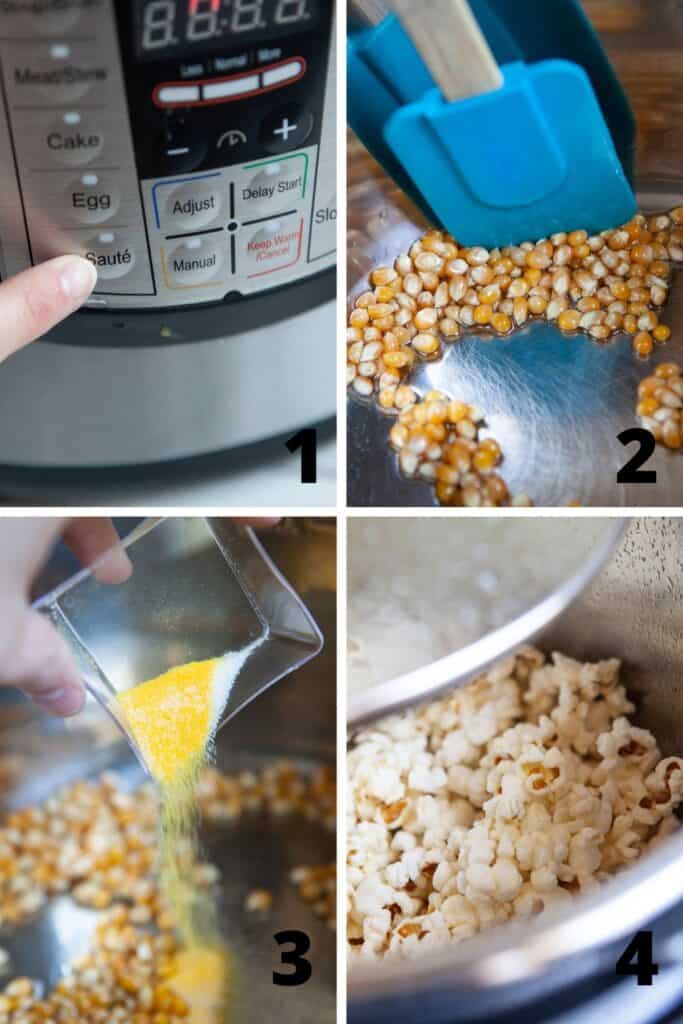 What to Make with Instant Pot Popcorn