Berries and tropical fruit make this summer fruit salad recipe so delicious. The sweet honey lime dressing drizzled on top is so refreshing.
This sweet salad is so tasty it could be a fruit salad dessert or a side dish. I love side salad for summer barbecues and backyard parties. You can even make a fruit pizza out of this salad.
The fruit salad dressing is SO good. Honey really enhances the fruit flavors.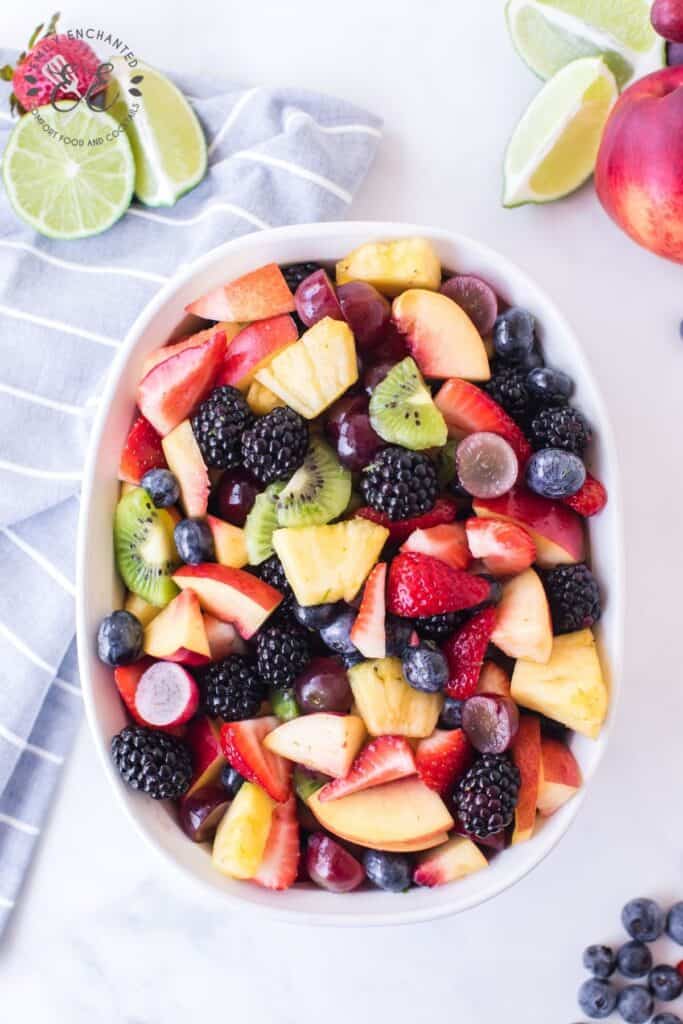 This post contains affiliate links.
Summer Fruit Salad Ingredients
This simple fruit recipe has 2 ingredients – fruit and honey. These are the ingredients I used in this particular recipe (see the recipe below for amounts and directions):
nectarines
strawberries
pineapple
blackberries
blueberries
grapes
kiwis
limes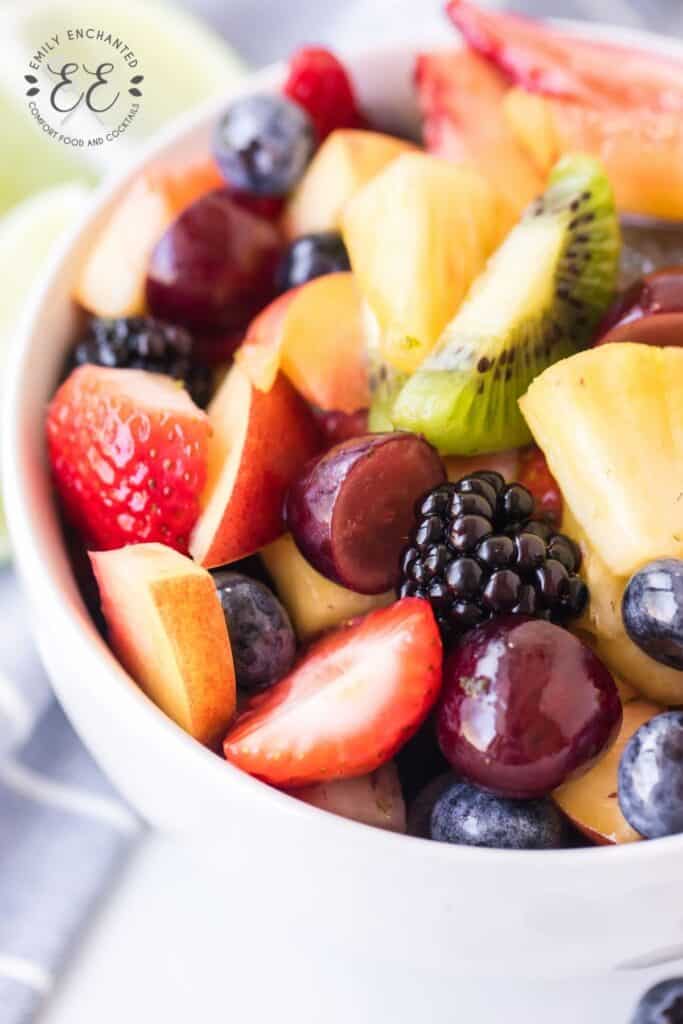 How to Make Fruit Salad with Dressing
This homemade salad is super simple. Just follow these 3 easy steps:
Prepare the fruit. Place all chopped and prepared fruit in a large salad bowl. Set aside.
Make the dressing. Whisk together honey, lime zest, and lime juice.
Mix the salad. Pour honey dressing on to fruit and toss fruit to coat. Enjoy!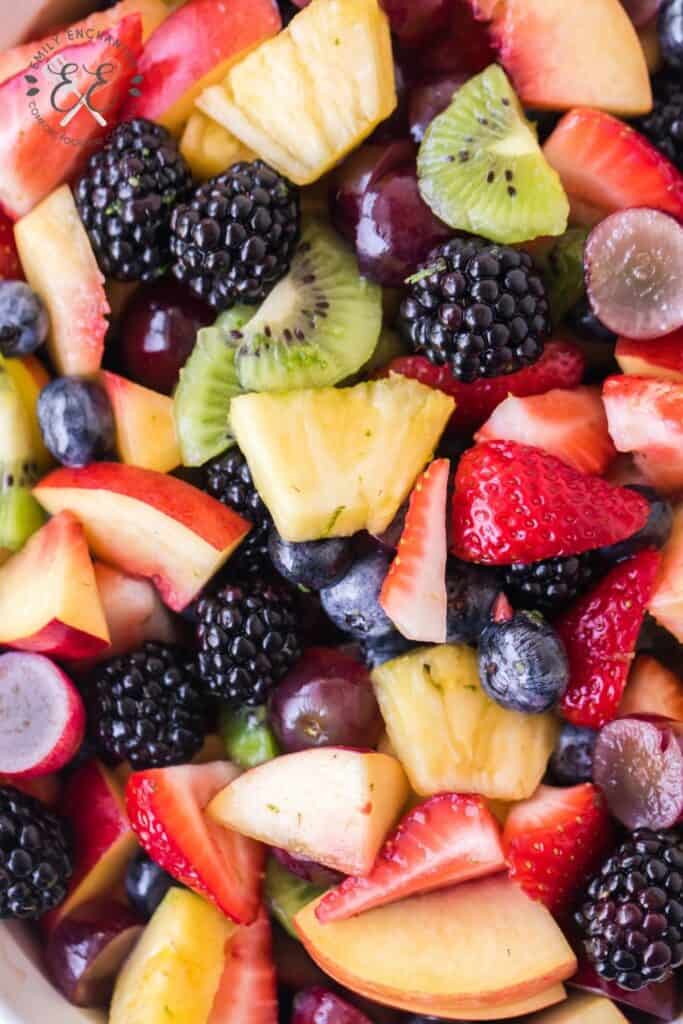 FAQs
Can I Use Canned Fruit In This Fruit Salad?
The only canned fruit I recommend for this recipe is canned pineapple. I recommend using canned pineapple that has been stored in water and not a heavy syrup. Make sure to drain it well and pat dry before adding it to the salad. For best quality, all the other fruits should be fresh.
Can I Use Frozen Fruit?
I do not recommend using frozen fruit for this salad. Even though it will look great straight out of the refrigerator, it will become a soggy mess once it thaws out. Thawed fruit also tastes slightly different than fresh fruit.
Can I Make Fruit Salad Ahead Of Time?
You can make this salad one day ahead of time. I recommend storing the fruit and dressing separately until just before serving for maximum freshness and quality. Once the lime is added, it immediately starts to break down the fruit so I would advise against combining the two ahead of time. If you are adding bananas into your fruit salad, I would also wait until just before serving to peel and cut them to avoid brown bananas.
Variation
You can use a variety of different fruits in this summer fruit side dish! The lime dressing will enhance just about any fruit. Some of my favorite additions include:
Bananas
Peaches
Pitted cherries
Granny smith apples (for a little tart and crunch)
Dragon fruit
Oranges or mandarin oranges (a clementine will work as well)
Honeydew melon
The list goes on and on! If you used something different, comment below with your favorite combination!
Also, agave nectar is a great substitute for honey.
Storage Instructions
This salad is best when eaten the day of but can be eaten 2-3 days later when stored in an airtight container. Do not freeze.