If you love puppy chow, you have to try this Easter version. Easter Bunny Chow Snack Mix is made with chocolate, peanut butter, and Easter M&Ms.
Easter Bunny Chow Ingredients
To make this Easter dessert, you will need the following ingredients (see the recipe below for exact quantities):
creamy peanut butter
butter
milk chocolate chips
vanilla extract
powdered sugar
Easter M&Ms
Easter sprinkles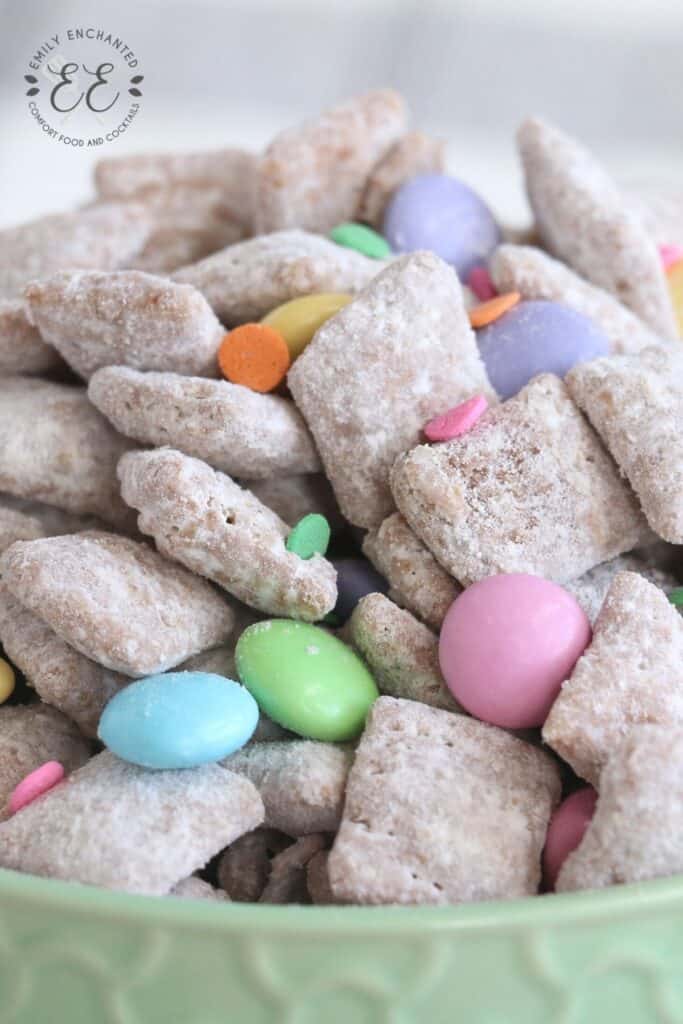 How to Make Easter Snack Mix
Making Easter Bunny Chow can be a bit messy, but it is so worth it!
Combine peanut butter, butter, and chocolate chips in a microwavable bowl.
Microwave for 1 minute, then stir until melted and creamy.
Add vanilla and stir.
In a large bowl with a cover, pour chocolate mixture over cereal. Cover and shake until cereal is evenly coated. If you don't have a bowl with a lid, you can do this in a gallon size bag.
Sprinkle powdered sugar over cereal. Cover and shake until evenly coated.
Add M&Ms and sprinkles of your choice.
More Fun Easter Desserts
Try these other amazing Easter desserts: