Caramel White Hot Chocolate is a white chocolate hot chocolate that is so tasty. Add whipped cream and caramel syrup on top for a delicious Christmas drink.
Caramel White Hot Chocolate Ingredients
To make this white chocolate hot chocolate, you will need the following ingredients (go to the recipe below for exact amounts):
milk
heavy whipping cream (or half and half)
caramel sauce (homemade or store bought)
white chocolate chips
vanilla extract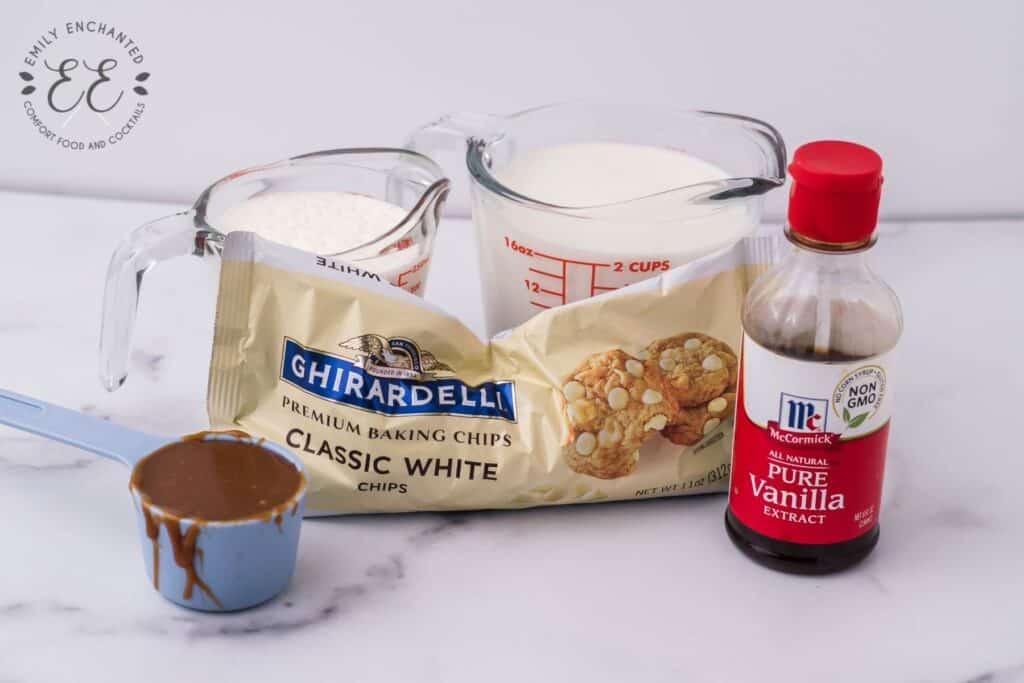 How to Make Caramel White Hot Chocolate
Add all ingredients into a large saucepan and heat over medium-high heat whisking constantly until everything is melted and smooth.
Divide evenly between 4 glasses.
Top with whipped cream and caramel sauce.
What Kind of Marshmallows Should I Put in Hot Chocolate?
Plain marshmallows are fun, but try these fun marshmallow pops!
Chocolate Covered Marshmallows – These marshmallow stirrers melt in your drink and add some extra flavor to your hot cocoa.
Marshmallow Pops on Candy Canes – This version makes your hot chocolate taste like peppermint.
Christmas Holly Marshmallows – This large marshmallow sits on top of your drink. It is all about the presentation.
More Incredible Hot Chocolate Recipes for Christmas