The Vanilla Moscow Mule is a refreshing and crisp cocktail and flavors of vanilla, lime and ginger.
Moscow mules are classic cocktails made with vodka, ginger beer and lime juice. They are usually served in copper mugs, which are known for their distinguishable color and mouthfeel. They keep drinks cold and the cold drink makes the mug sweat.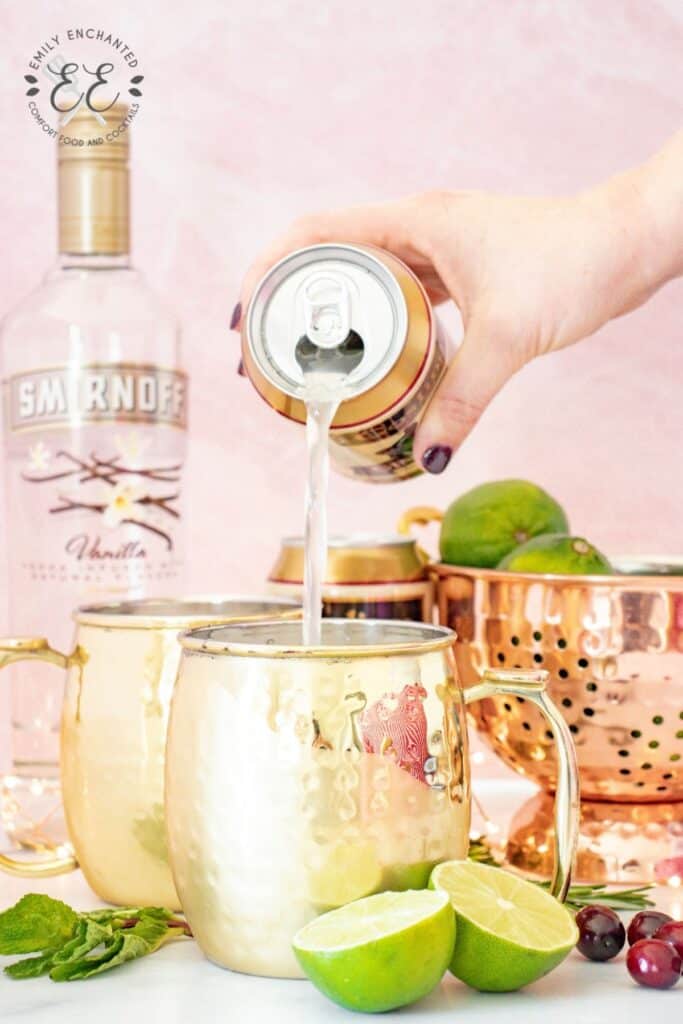 This post contains affiliate links.
Vanilla Moscow Mule Ingredients
To make this vanilla moscow mule recipe, you will need the following ingredients (see the recipe below for exact amounts):
Ice
Vanilla vodka
Ginger beer
Limes
Garnishes: Lime wedges and fresh mint leaves
How to Make Vanilla Moscow Mules
Add ice. Fill your copper mugs to the top with ice.
Add vodka. Pour 2 ounces of vanilla vodka into each mug.
Add ginger beer. Pour ginger beer to the top of each mug.
Add lime juice. Squeeze 1 lime wedge into each mug. Give it a stir.
Garnish and serve.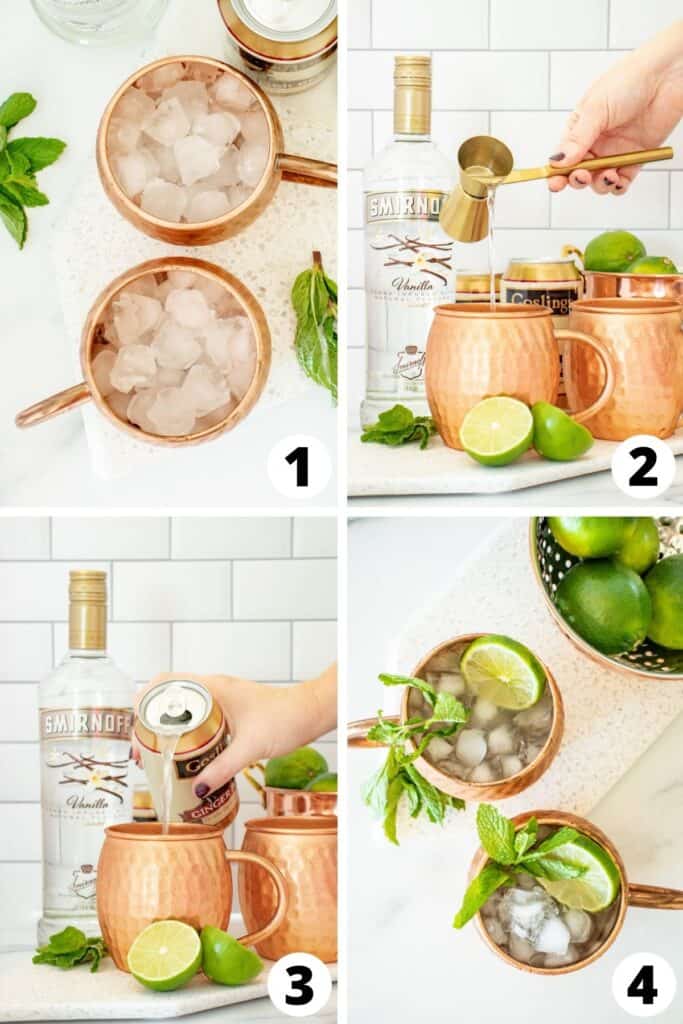 Dress It Up for the Holidays
You can drink this cocktail year round, but it also makes a great Christmas cocktail. You don't need to change anything about it, but I love to garnish with traditional holiday garnishes. You can add whole fresh cranberries and a rosemary sprig. If you are feeling adventurous, you can even add a dash of cinnamon.
What is Ginger Beer?
Ginger beer is kind of like ginger ale, but has a stronger ginger flavor. Although it is non-alcoholic, you can find alcoholic ginger beer. I love making cocktails with ginger beer.
What Should I Serve a Mule In?
While you can certainly serve a mule in any glass that you have at home, it is traditional to serve mules in a copper mule mug. These mugs keep the drink very chilled. These mugs have a hammered or smooth texture, and come in different shapes.