Here is a twist on the traditional New Orleans drink from the 1940s. This Mint Hurricane Cocktail has everything from your traditional hurricane drink – rum and grenadine – and adds a splash of mint for an exceptionally refreshing summer cocktail.
Serve it up at a cocktail party or a backyard BBQ. Serve over ice in a rocks glass or a hurricane glass.
Did you know this drink was created in a bar to get rid of less popular rum? I find that hilarious and ingenious.
Well you can use bad rum or you can use good rum, but this drink is all about the mint simple syrup. You can buy some or make your own! Simple syrup is just water and sugar boiled and stirred until sugar dissolves. You can add any flavor (mint leaves, rosemary, etc.) to the boiling mixture to create your own flavored simple syrup.
This post contains affiliate links.
Hurricane Cocktail Ingredients
To make this traditional cocktail recipe, you will need the following ingredients (scroll down to the recipe below for precise amounts):
light rum
dark rum
Crushed ice
Orange slice
How to Make a Hurricane Drink
Fill a 6-8 oz glass with a cup of ice. (These glasses work great, or you can use the traditional hurricane glasses.)
Add the Collins Hurricane mix, light rum, dark rum, mint simple syrup, and red grenadine.
Give the drink a 10 second stir with a swizzle stick.
Garnish with orange slice and cherries.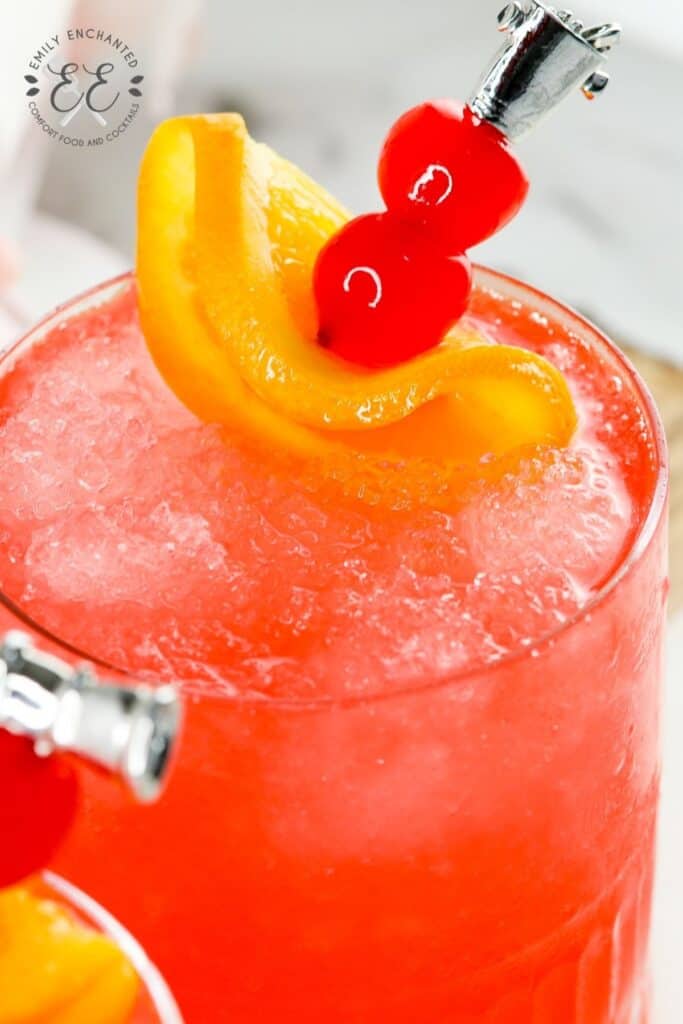 Tasty Cocktail Recipes