Lemon Rosemary Simple Syrup is a delicious simple syrup that is perfect for the Christmas season. Just add to your favorite drink!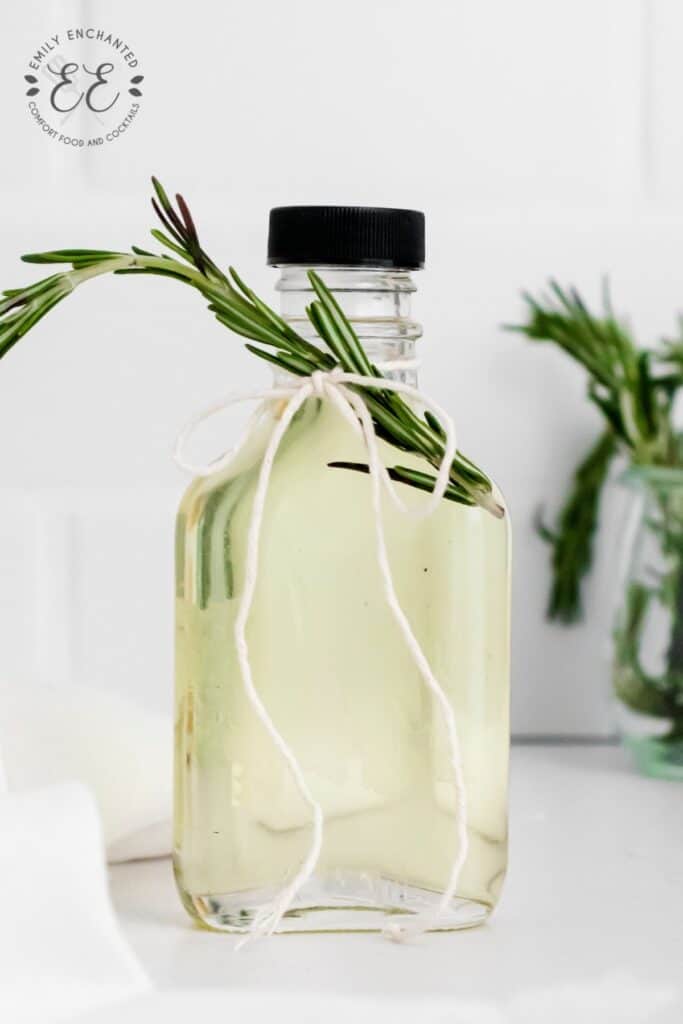 Lemon Rosemary Simple Syrup Ingredients
To make this flavored syrup recipe, you will need the following ingredients (see the recipe card below for exact amounts):
Sugar
Water
Rosemary sprig
Lemon peel
How to Make Lemon Rosemary Simple Syrup
Combine the sugar, water, rosemary, and lemon peel in a small saucepan set over medium-high heat. Bring to a boil and cook until the sugar has fully dissolved, about 5 minutes.
Set aside to cool for 30 minutes.
Transfer to an airtight container and store in the refrigerator until ready to use.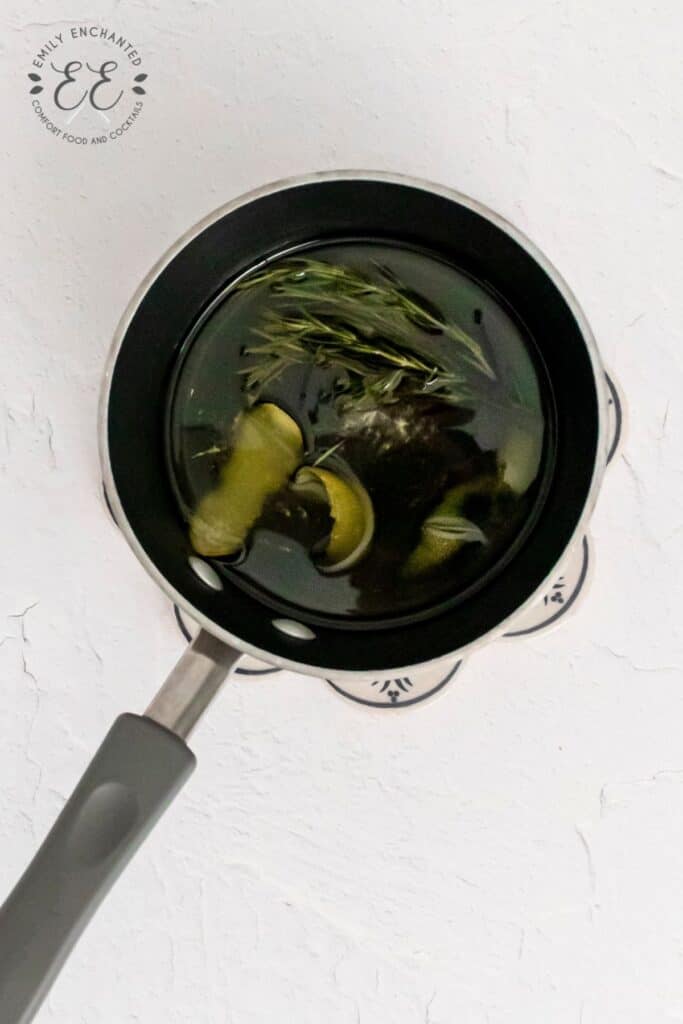 Storage Instructions
Simple syrup can be kept in the fridge for up to 1 week. Because there are fresh ingredients in this recipe, it has a shorter shelf life.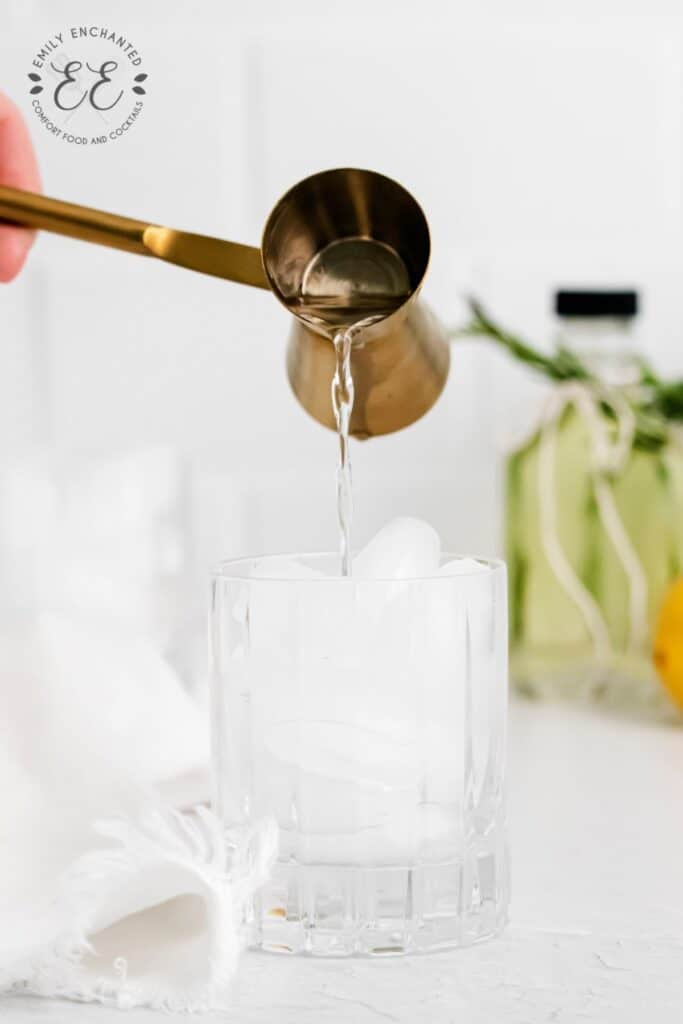 What Can I Use This Simple Syrup For?
Simple syrups are great for cocktails, mocktails, iced coffee, iced tea, and any other cold drink you want to add a little flavor too. I use this simple syrup in a Lemon Rosemary Collins.