Strawberry Basil Simple Syrup is a flavorful sugar syrup recipe that is easy to make and perfect for adding to summer cocktails.
Simple syrup is really as easy as its name. It is just sugar and water, and then adding whatever ingredients you want. You can add fruit, fresh herbs, and whole spices. Try my Cranberry Simple Syrup and Lemon Rosemary Simple Syrup.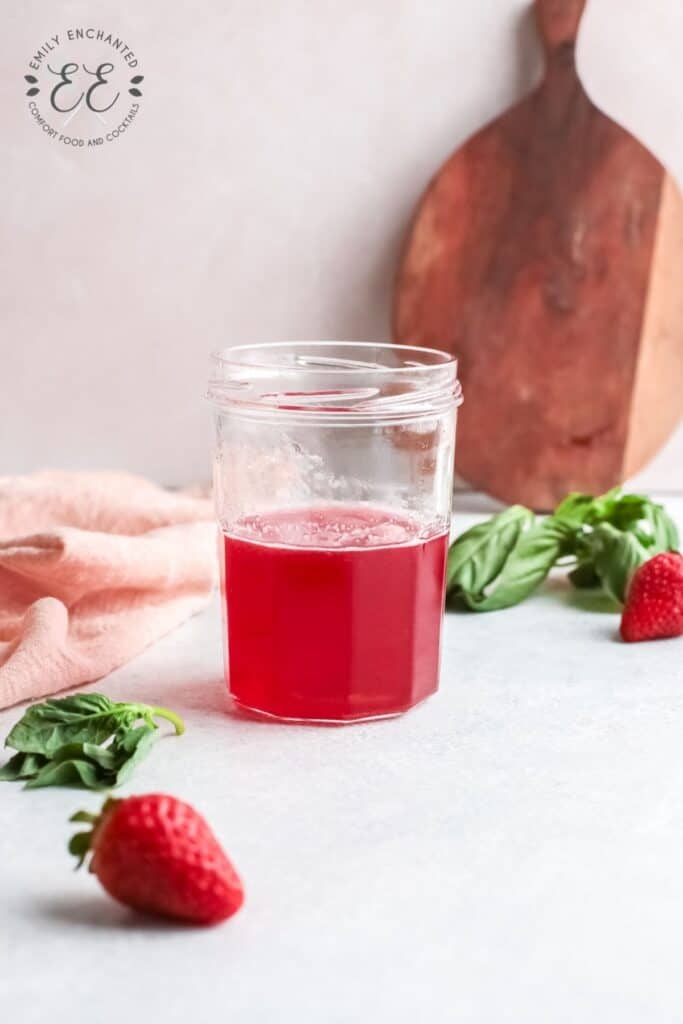 Strawberry Basil Simple Syrup Ingredients
To make this flavored syrup recipe, you will need the following ingredients (see the recipe card below for exact amounts):
Sugar
Water
Strawberries
Basil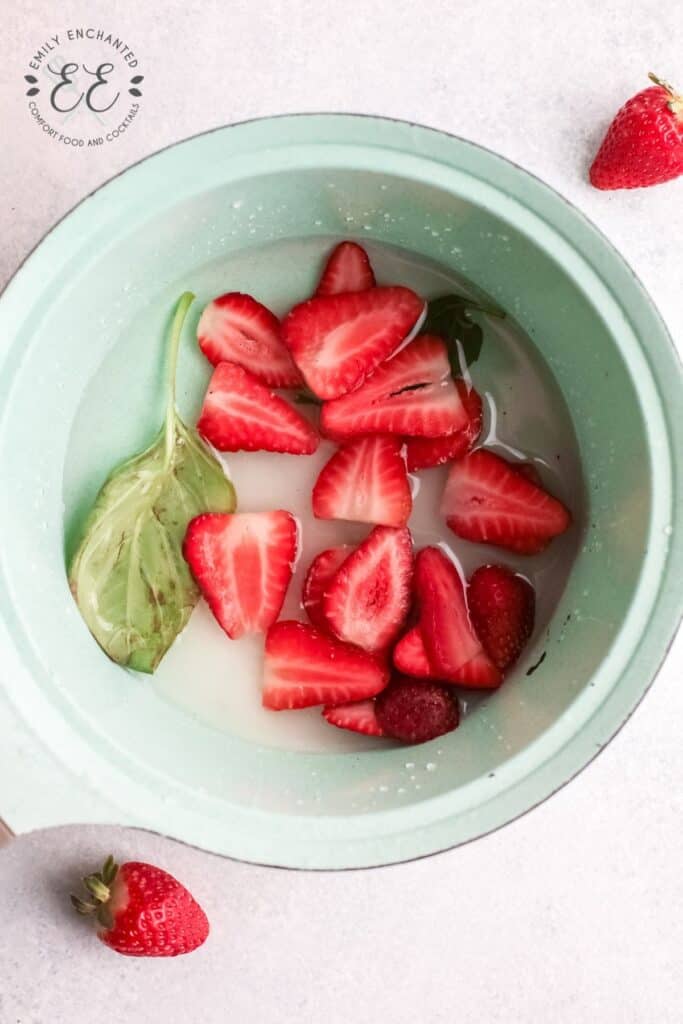 How to Make Flavored Simple Syrup
In a small pot over medium heat, combine the sugar, water, sliced strawberries and basil leaves.
Bring to a simmer and cook until the strawberries are mushy and the syrup has thickened, around 15 minutes.
Remove from heat and let it cool down.
Remove the large pieces and then strain into a mason jar.
Storage Instructions
Simple Syrup lasts refrigerated for up to a week.
What to Make with Strawberry Basil Syrup
The perfect cocktail for this syrup is a Strawberry Basil Gin Rickey. You can also pour it over french toast, add to lemonade, or top a fruit salad.