Jalapeno Popper Mac and Cheese combines two classic dishes into one epic meal. The jalapeno popper is deconstructed and mixed in with macaroni and cheese for an extra creamy and cheesy meal.
The secret to making the ultimate macaroni and cheese lies within this classic appetizer. Cream cheese adds a level of creaminess you can't get from just melted cheese.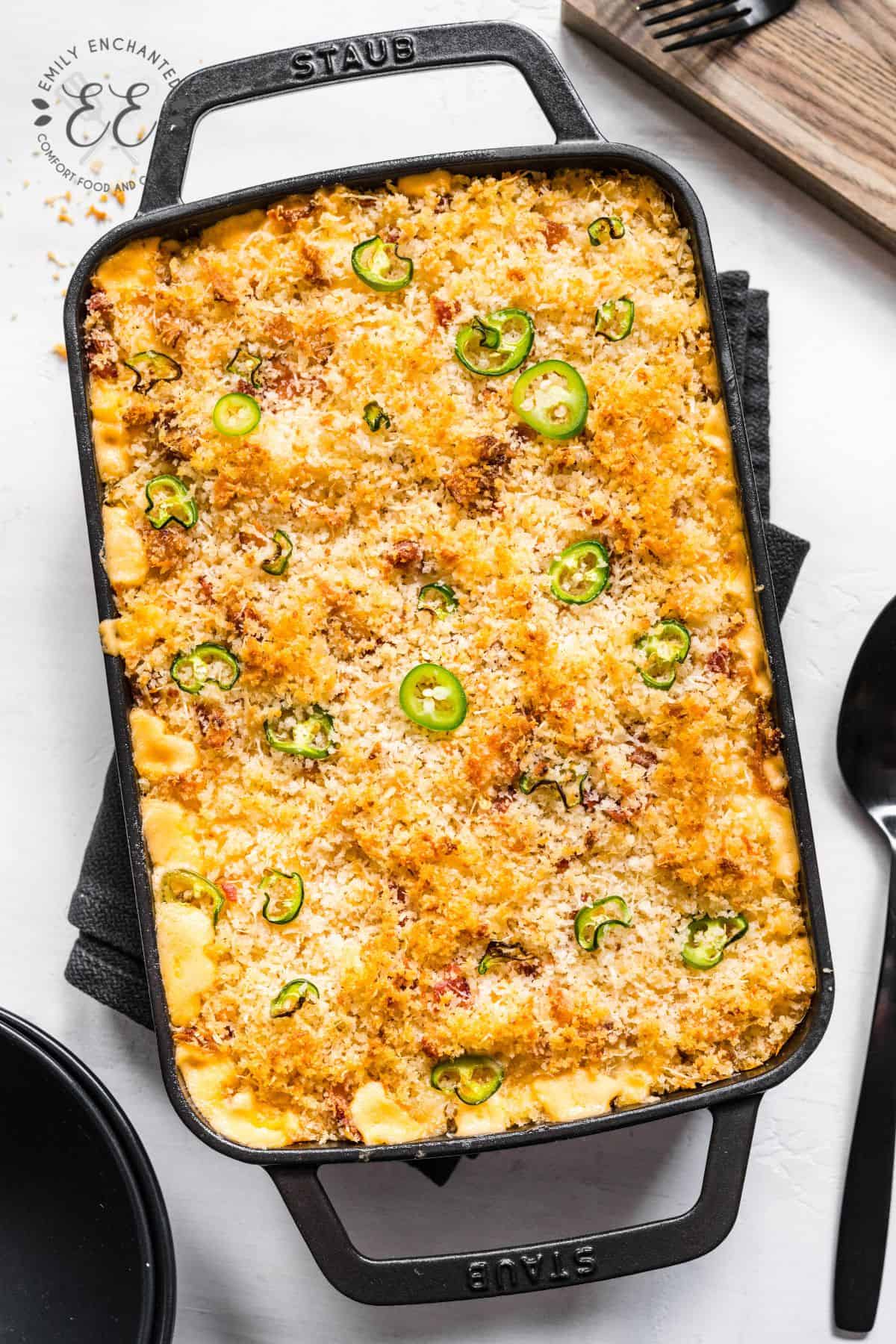 Jalapeno Popper Mac and Cheese Ingredients
To make this jalapeno popper casserole, you will need the following ingredients (see the recipe card below for exact amounts):
macaroni pasta
bacon
butter
jalapeños
all purpose flour
salt and pepper
milk
cream cheese
shredded cheddar cheese
shredded monterey or cheddar jack cheese
panko bread crumbs
shredded parmesan cheese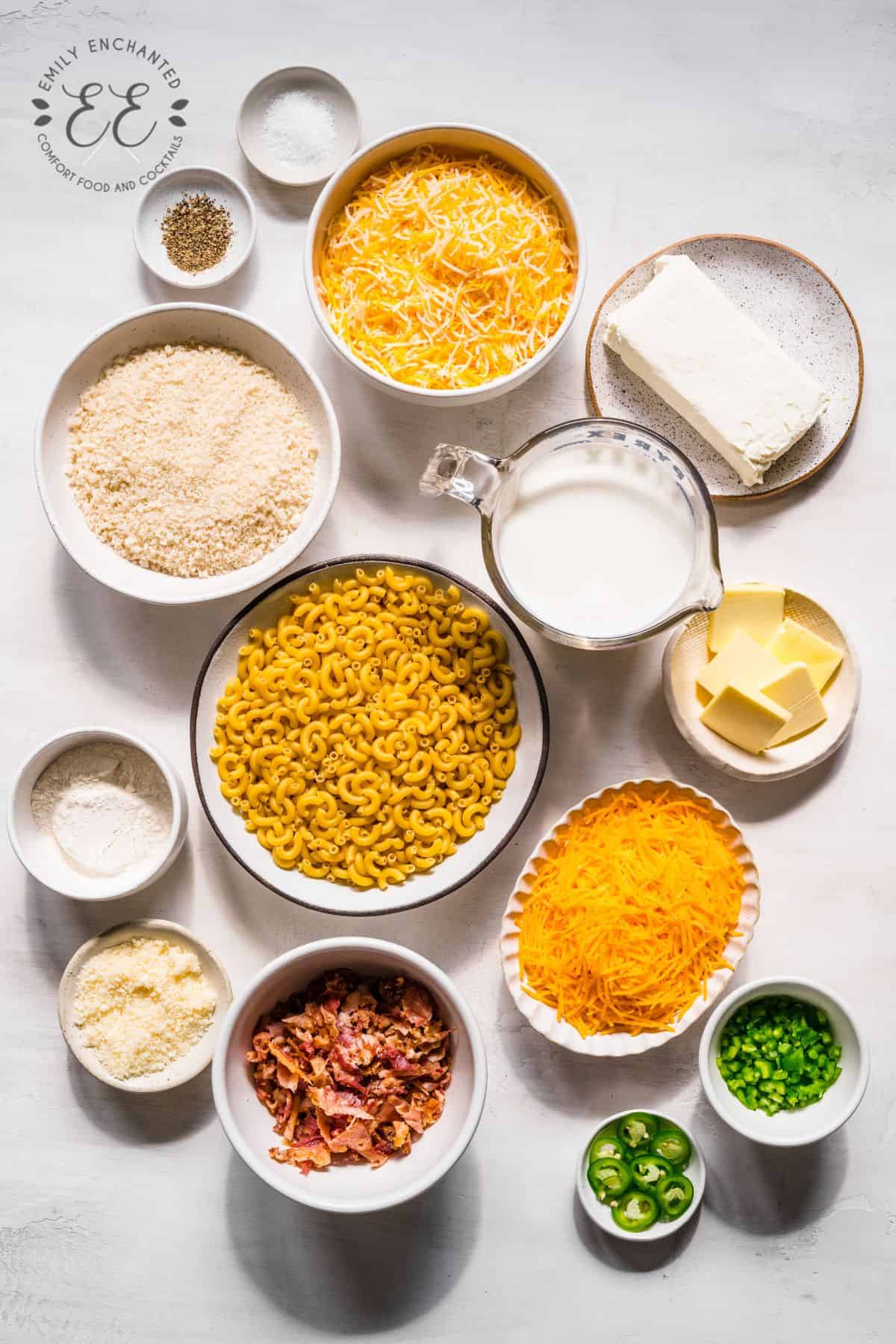 How to Make Bacon Jalapeno Mac and Cheese
Preheat oven to 350 F and lightly grease a 9×13 baking dish.
Heat butter in a large pot over medium heat. Once melted, add in jalapeños and sauté for 4-5 minutes, until softened.
Whisk in flour, letting it cook for at least 1 minute to cook out the raw flavor. Whisk in salt, pepper and milk, whisking until smooth. Cook for a few minutes, stirring often, until the sauce starts to thicken.
Stir in cream cheese and both shredded cheeses and whisk until completely smooth.
Stir in the cooked macaroni and bacon pieces and remove from heat. Transfer to the prepared baking dish.
In a small bowl, stir together bread crumbs, melted butter and parmesan cheese. Top the macaroni with bread crumb mixture in an even layer.
Bake uncovered for 15-20 minutes, until breadcrumbs are golden brown.
Remove from oven and serve with more jalapeno slices.
Storage Instructions
Store macaroni and cheese in the refrigerator for 4 to 5 days.
FAQs
Can I Freeze Mac and Cheese?
I do not recommend freezing backed mac and cheese. However, make sure to add liquid (milk) when reheating baked macaroni and cheese if you do freeze it.
What Noodles Can I Use for Mac and Cheese?
Macaroni noodles are best for mac and cheese, but any tube style noodles will do. This includes ziti, rigatoni, penne, and elbow pasta.
More Mac and Cheese Variations