This post contains affiliate links. As an Amazon Associate I earn from qualifying purchases. View our Privacy Policy.
This Crispy Mac and Cheese recipe is perfectly cheese and has a crunchy topping. Chips are crushed and sprinkled on top of your favorite Velveeta macaroni and cheese recipe.
I am a HUGE Mac n Cheese fan. I grew up in Wisconsin and am all about that cheese and butter. Give me noodles and cheese and/or butter, like in this Garlic Parmesan Noodles Recipe, and I'm a happy gal.
Adding crushed chips on top of macaroni gives it a nice crispy topping. I used Barbecue flavored chips. I love BBQ but it can overpower the macaroni and cheese, when I really want the cheese to be the star. So how do we fix that? Well we just make the toppings BBQ flavored!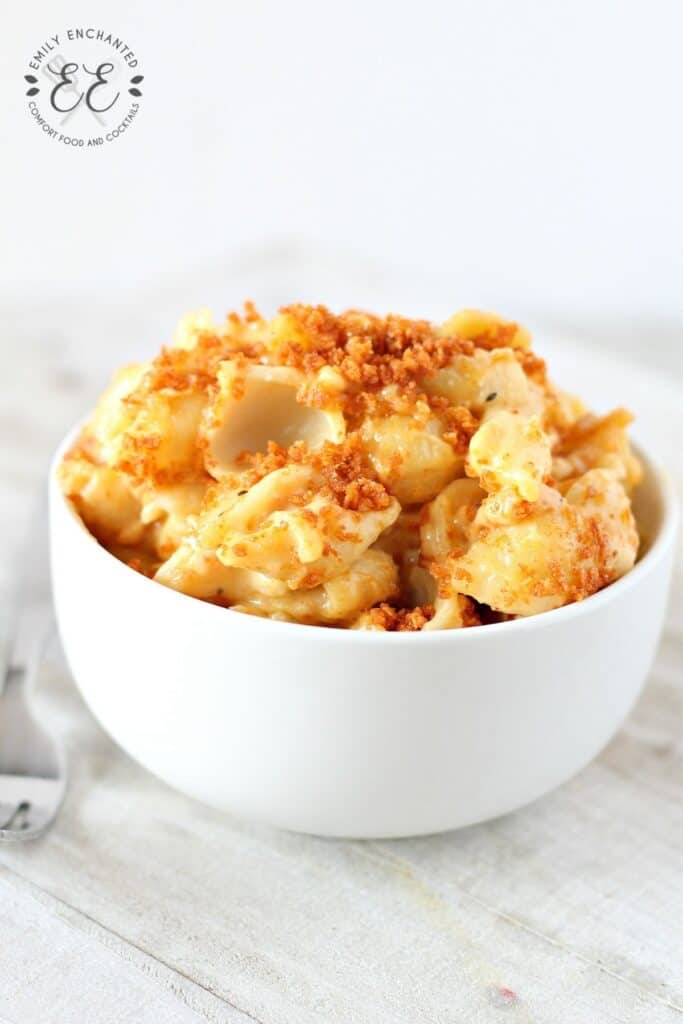 This post contains affiliate links.
Crispy Mac and Cheese Ingredients
To make this easy mac and cheese recipe, you will need the following ingredients (scroll down to the recipe below for precise amounts):
shell pasta
Butter
Flour
Milk
Shredded Cheddar Cheese
Salt and Pepper
Velveeta Cheese
Chips: I used BBQ Chips, but you can use any flavor.
For this recipe you will need a food processor (I use this one and it gets the job done. If you want something more heavy duty, check out this one.)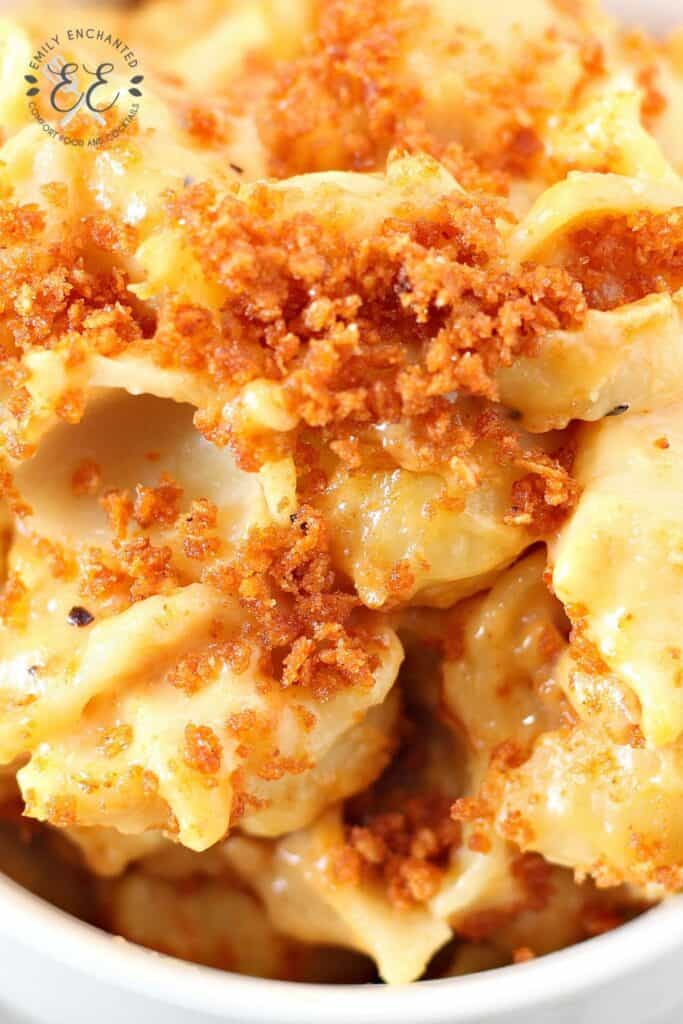 How to Make Crispy Macaroni and Cheese
Cook the noodles according to the package instructions. Once the noodles are fully cooked, drain and pour prepared noodles in a 9 x 13 casserole dish. No need to grease the dish. Make sure you do not overfill the dish. You do not need to use all of the noodles. Set aside any leftover noodles.
Place the chips in a food processor and process into fine crumbs. Set aside. [If you do not have a food processor, you can use a ladle to smash the chips in the bag into fine pieces.]
Melt down your butter in a skillet. Once melted down, add in your flour and milk, and whisk until smooth.
Add in shredded cheese, and stir until melted and mixed well. Remove from heat. Pour mixture over noodles and stir until mixed well.
Bake at 350 degrees for about 10-12 minutes. Remove from oven, and dump half of the chip crumbs into mac n cheese and stir until mixed well. Spread evenly throughout dish.
Slice the Velveeta cheese into 1/4 inch thick squares and place on top of the mac n cheese. Reduce oven to 325 degrees, place the dish back in the oven, and bake until cheese is fully melted.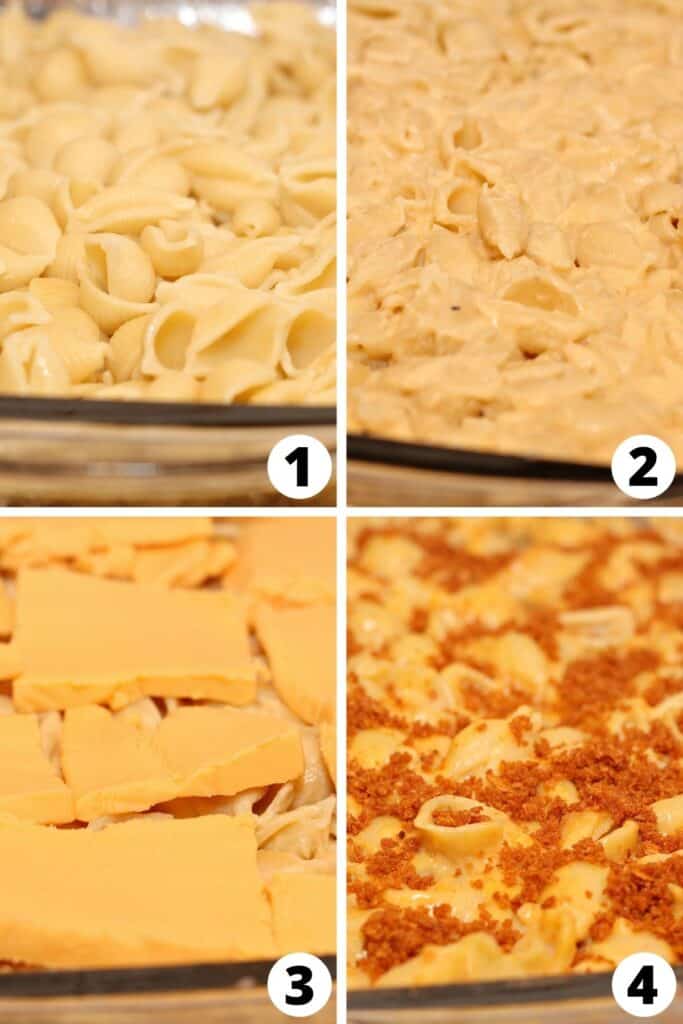 More Mac and Cheese Recipes