Instant Pot Brown Jasmine Rice is an easy way to cook rice in a pressure cooker. This fool-proof method will have your rice turn out perfectly tender every time.
Having the basics covered with your pressure cooker is not only a must but will also save you time on your daily meals or meal prep. This easy rice recipe if perfect for freezing for later use and also can be customized with your favorite herbs and spices.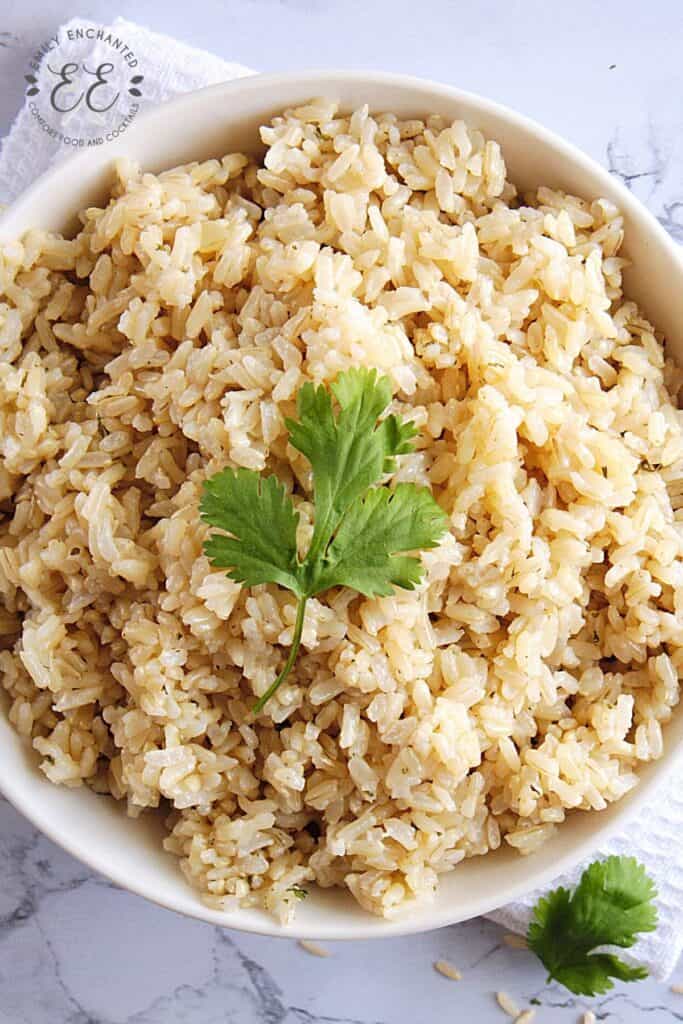 This post contains affiliate links.
Instant Pot Brown Jasmine Rice Ingredients
To make this pressure cooker brown rice side dish, you will need the following ingredients (see the recipe card below for exact amounts):
Brown rice: You can also use Basmati, or any long grain brown rice.
Water: or vegetable or chicken broth
Salt
Olive oil: or any vegetable oil of your choice
Dried parsley: or any other seasoning you'd like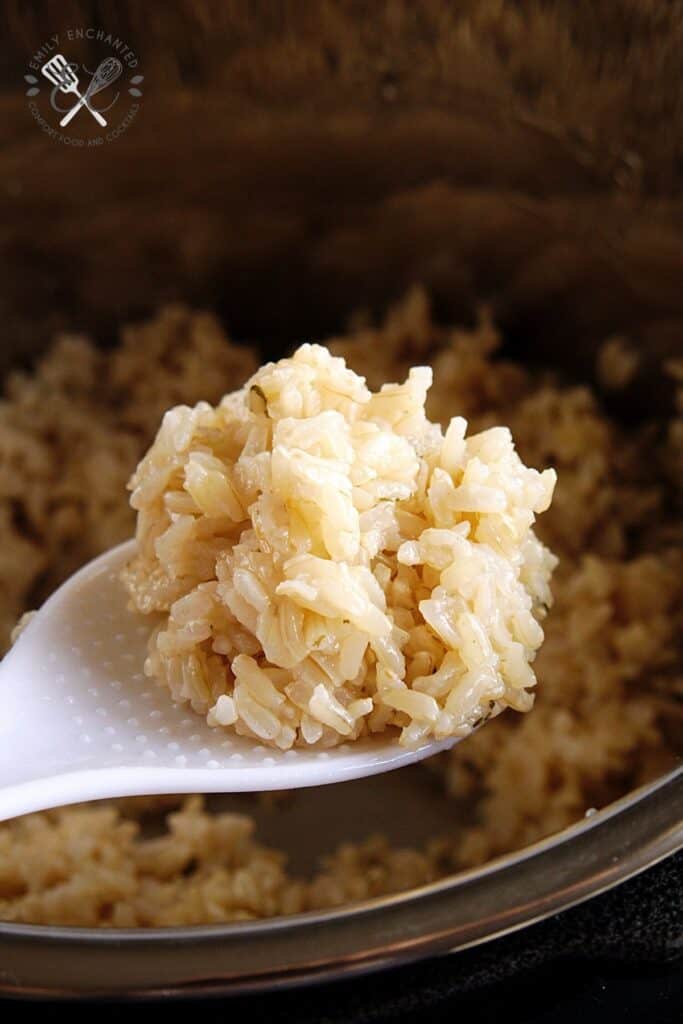 How to Cook Brown Rice in a Pressure Cooker
Just follow these instructions to learn how to cook brown rice in an Instant Pot:
Mix all of the ingredients. Pour all of the ingredients into your pressure cooker pot, give them a good stir.
Cook in Instant Pot. Lock the lid into place, set valve to Sealing, select Pressure Cook to High and for 22 minutes. (Note: The cooking time will only start counting down once your Instant Pot has pressurized. The time it takes to pressurize will depend on your altitude.)
Release the pressure. Once the timer goes off and the machine beeps, allow the Instant Pot to Natural Release for 10 minutes. Once this time is up, turn valve to Venting using a wooden spoon and standing back from the steam release area to release any remaining pressure in the pot before twisting the lid open. Now, carefully open the pot and tilt the lid away from your face as you do so.
Fluff the rice and serve. Use a fork to fluff the rice. Serve as desired or add any other herbs or spices before you do so.
Tips for Cooking Brown Rice in an Instant Pot
You can store cooked rice or any leftovers in the freezer for a couple of months. Simply let the cooked rice come to room temp then divide in freezer bags as desired.
To use frozen rice you can either microwave it to defrost it, place frozen rice in your fridge and allow to defrost in the refrigerator overnight, or you can also just add it to a pan with a little bit of oil and water to cook and defrost at the same time.
Which Instant Pot Should I Buy?
The Instant Pot Duo is a 7-in-1 Electric Pressure Cooker, Slow Cooker, Rice Cooker and more. This is probably the most common Instant Pot and works with this recipe.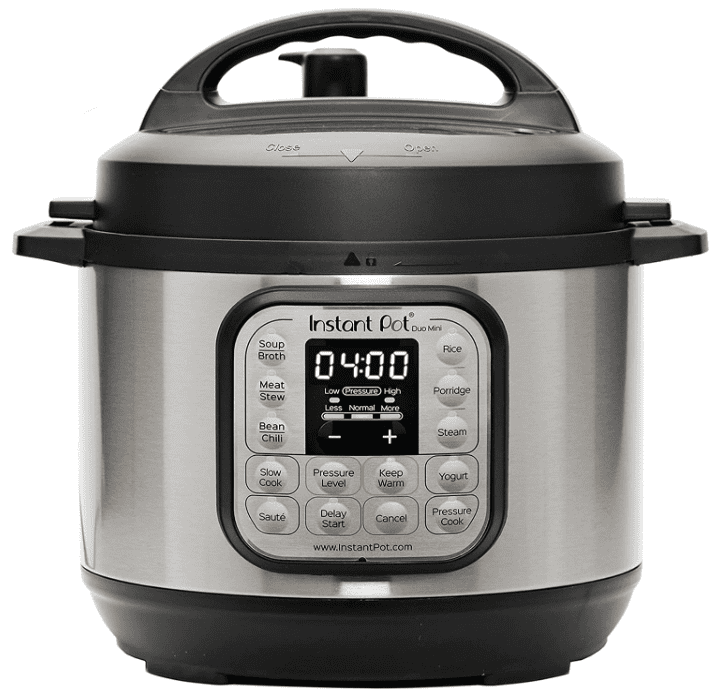 The Instant Pot Duo is simple and easy to use. This 7-in-1 appliance can pressure cook, slow cooker, steam, sauté & more.
There are other models of the Instant Pot, but some cooking times may differ. You can also use another brand of pressure cooker for this recipe.
How are Brown Rice and White Rice Different?
You may have noticed that brown rice has a different texture than white rice. It has a grainy texture because it is a whole grain. White rice has more parts removed than brown rice. Brown rice has more nutrients and therefore a different taste.
What to Serve with Brown Rice
Brown rice is great for serving as a side dish, with Mexican food, or mixed with veggies. Here are some ides of what to serve with brown rice: