It is so easy to make this homemade coleslaw recipe from scratch. The red cabbage adds a pop of color and the sugar-free dressing is so creamy.
I love coleslaw as a summer side dish. It is so colorful and beautiful. It is the perfect cold side dish recipe to bring to a potluck or backyard cookout.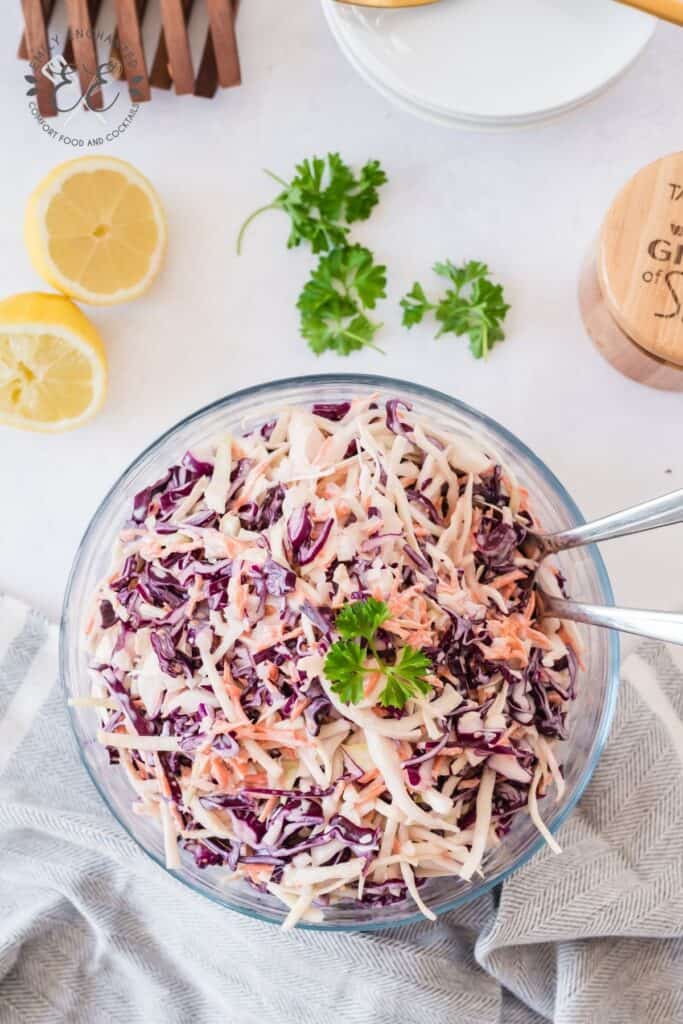 This post contains affiliate links.
Homemade Coleslaw Ingredients
To make this creamy coleslaw, you will need the following ingredients (go to the recipe below for exact quantities and instructions):
Cabbage: use both white and red for the color and taste. You can use whatever cabbage you like most or have at hand: white, red, napa or pointed cabbage.
Carrots
Yellow Onion
Yogurt: I used regular but you can use Greek Yogurt
Mayonnaise
Whole Milk
Celery salt: Celery salt can be substituted with celery seed. Just use 1 teaspoon instead of 2 teaspoons celery salt.
Salt and pepper
Apple cider vinegar: This can be substituted with white balsamic vinegar.
How to Make Sugar Free Coleslaw
Making homemade coleslaw without sugar is easier than you think. It only takes a few minutes to whip up this delicious side dish.
Cut the cabbage and carrots into thin shreds.
Peel and dice the onion.
Make the dressing. Stir the dressing ingredients together.
Combine and serve!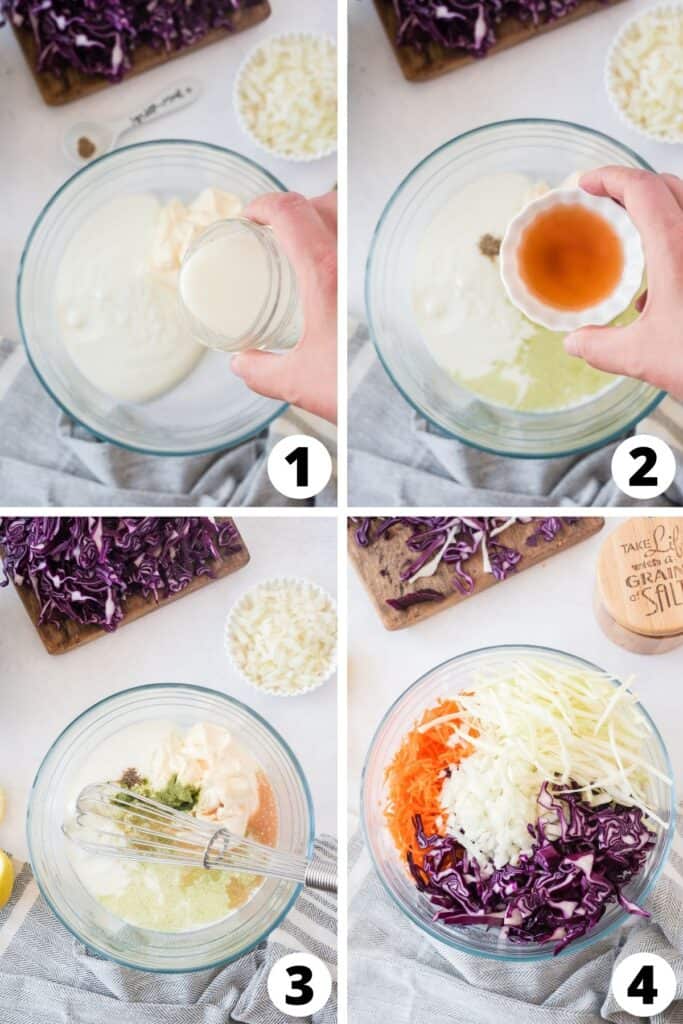 How to Cut Cabbage for Coleslaw
To cut cabbage for coleslaw, first you will need to cut off the end and peel off any limp leaves. Cut the cabbage into quarters, and then cut out the core. Slice the cabbage into thin shreds. You can easily do this with a knife.
How to Cut Carrots for Coleslaw
Cutting carrots for coleslaw can be difficult because of their shape. Peel the carrots and grate with either a hand grater or a food processor. The food processor is really easy and grates carrots in just seconds! If you want longer strips of carrots, I recommend using a mandoline to shred the carrots.
You can also buy bags of shredded carrots if you want to skip this step.
How to Serve Coleslaw
Serve right away or leave in the fridge until served, the vegetables will get softer the longer they stay in the fridge. There are so many ways you can serve coleslaw.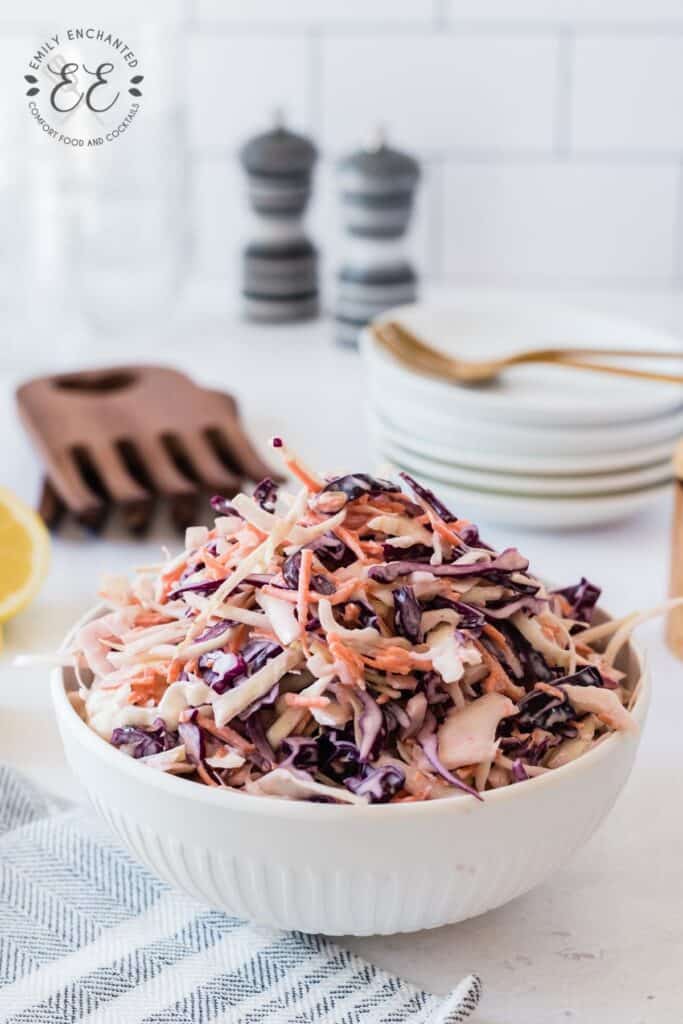 Can I Make Coleslaw Ahead of Time?
You can make this ahead by preparing the vegetables and the dressing separately. Store the vegetables in a plastic bag up to two days and the dressing in a container for up to a week. Combine when ready to serve.