Making homemade pasta without machine is SO easy! With only 4 ingredients, pasta from scratch is ready in under an hour.
I do love my Kitchenaid pasta attachment, but you can easily make pasta without one. All that is required is a little elbow grease to knead and roll out the dough.
Homemade Pasta Ingredients
To make this pasta dough recipe, you will need the following ingredients (see the recipe card below for exact amounts):
all purpose flour
sea salt
eggs
olive oil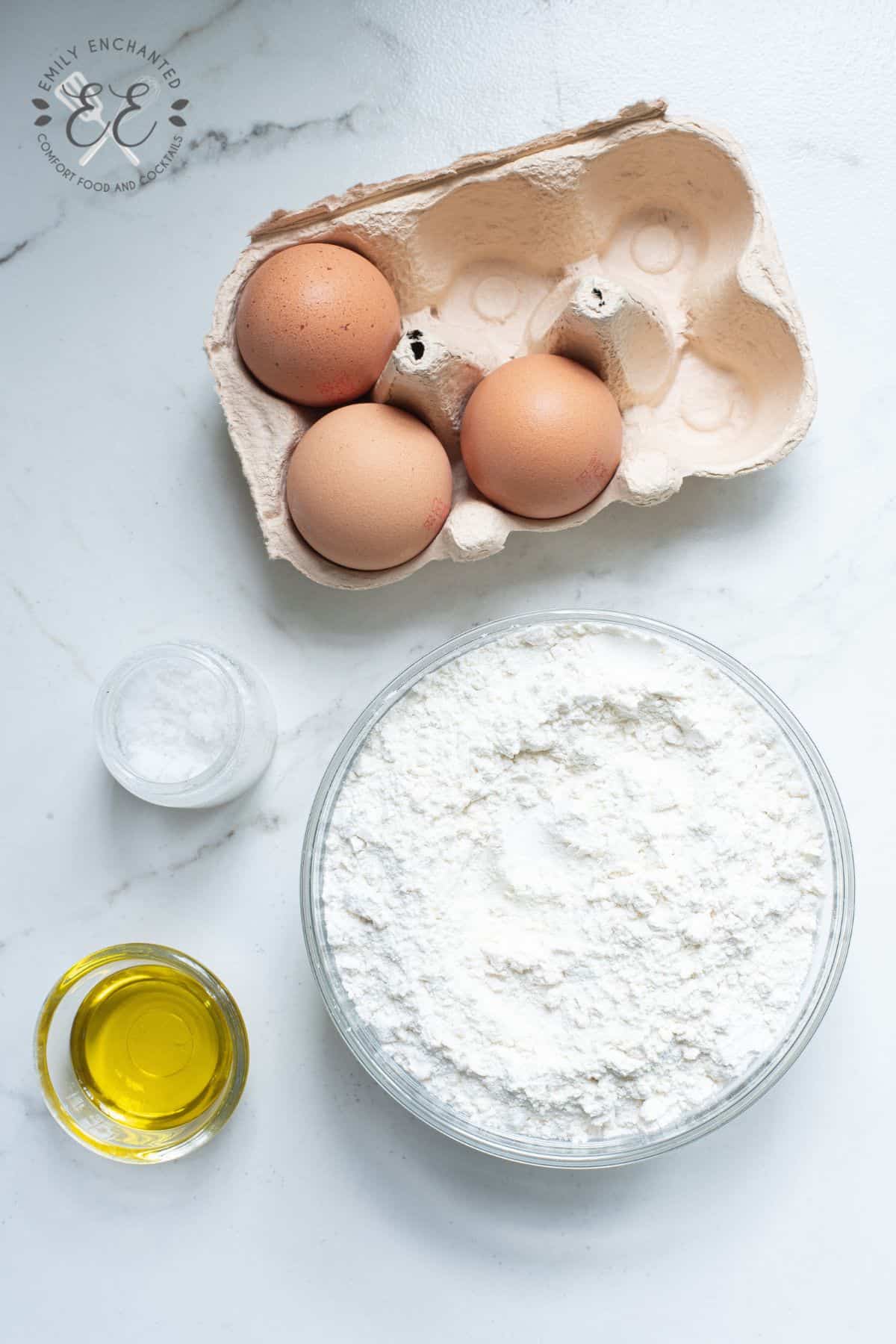 How to Make Pasta Without a Machine
Place flour and salt on a working surface. Make a well in the middle. Crack eggs and pour oil in the well.
Slowly bring the flour inside the well and mix with your fingers or a fork. Form in a dough and knead for 5 minutes.
Cover with a plastic wrap and let rest for 30 minutes.
Divide the dough into 4 parts. Roll each dough flat with a rolling pin.
Fold the dough then cut pasta with a very sharp knife. The width depends on how you like yours. I like to cut about 1/4 inch.
Add water and salt to a pot. Boil the pasta for 8 minutes.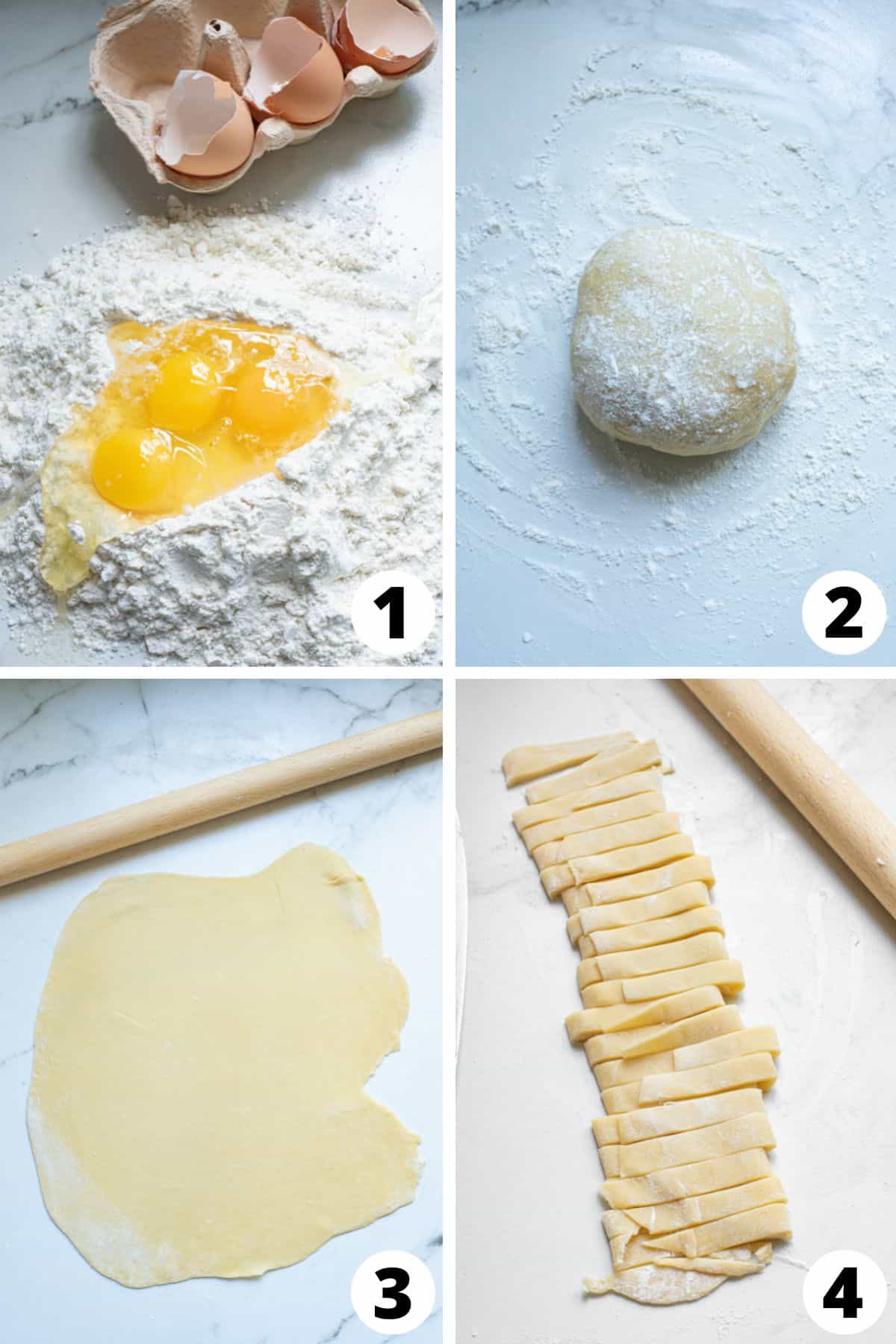 What to Serve with Homemade Pasta
Pasta Variations
To add color to your pasta, try adding one of these to your dough:
Beetroot purée
Spinach purée
Carrot purée
Storage Instructions
Allow to cool down completely. Store in the refrigerator in an airtight container for up to 5 days. Do not freeze.
FAQs
What do I do if my pasta dough is too dry?
If your dough is too dry, you will not be able to form it into a ball. Add water, 1 teaspoon at a time, until it is no longer dry.
What do I do if my pasta dough is too wet?
Add flour to absorb any excess liquid.