This three meat Instant Pot Spaghetti Sauce recipe is so delicious, you could even eat it as a stew! Add it to your favorite pasta or make a Chicken Parmesan.
This meat sauce recipe is large enough for a family gathering or freezes great for meal prep. Making meat sauce in an Instant Pot is super easy and takes very little time.
This post contains affiliate links .
Instant Pot Spaghetti Sauce Ingredients
To make this savory pasta sauce recipe, you will need the following ingredients (go to the recipe below for exact quantities and instructions):
olive oil
large onion
carrots
cans crushed tomatoes
garlic cloves
tomato paste
sugar
salt and black pepper
lean ground beef
ground veal
ground pork
dried rosemary
dried thyme (or 2 fresh sprigs)
dried oregano
bay leaves
zucchini
beef broth
Note: If you have a small Instant Pot, you should cut this recipe in half.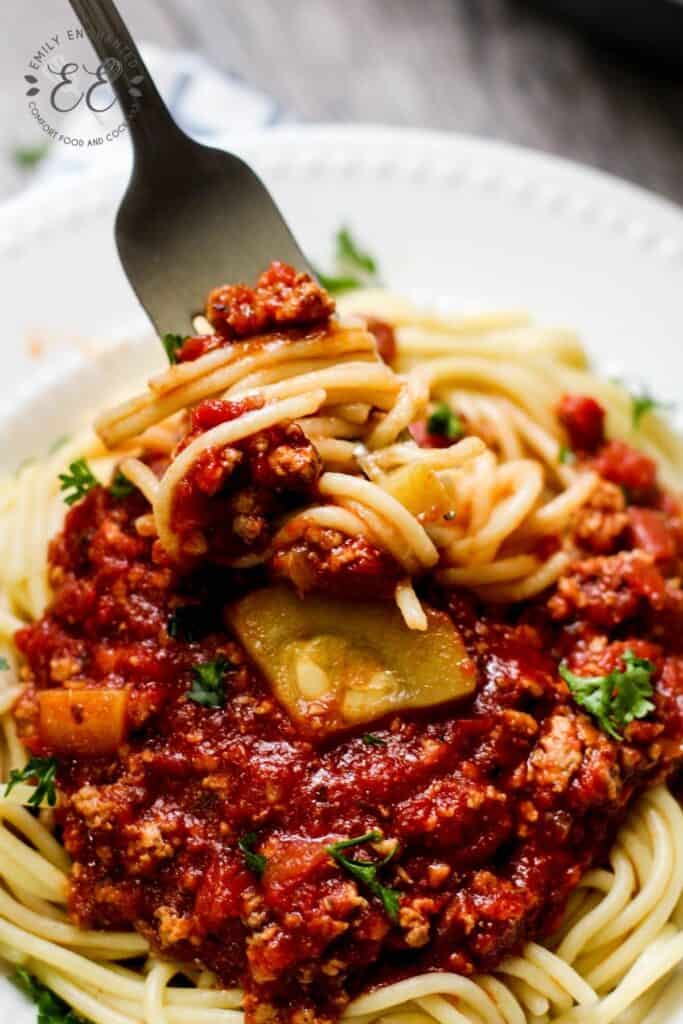 How to Make Meat Sauce in an Instant Pot
Instant Pot Meat Sauce is easy to make and has very few steps.
First, you will need to peel, chop, or mince all your ingredients.
Press the saute "more" mode on the Instant Pot for 18 minutes. Add in the oil. Once the oil is warm, add in the 3 meats and onions.
Brown the meat. Drain the fat once the meat is browned. Add meat back to Instant Pot.
Add in the remaining ingredients, stir well and cover. Place the lid to sealing mode and cook high pressure for 15 minutes. Press cancel once time is up and allow to naturally release.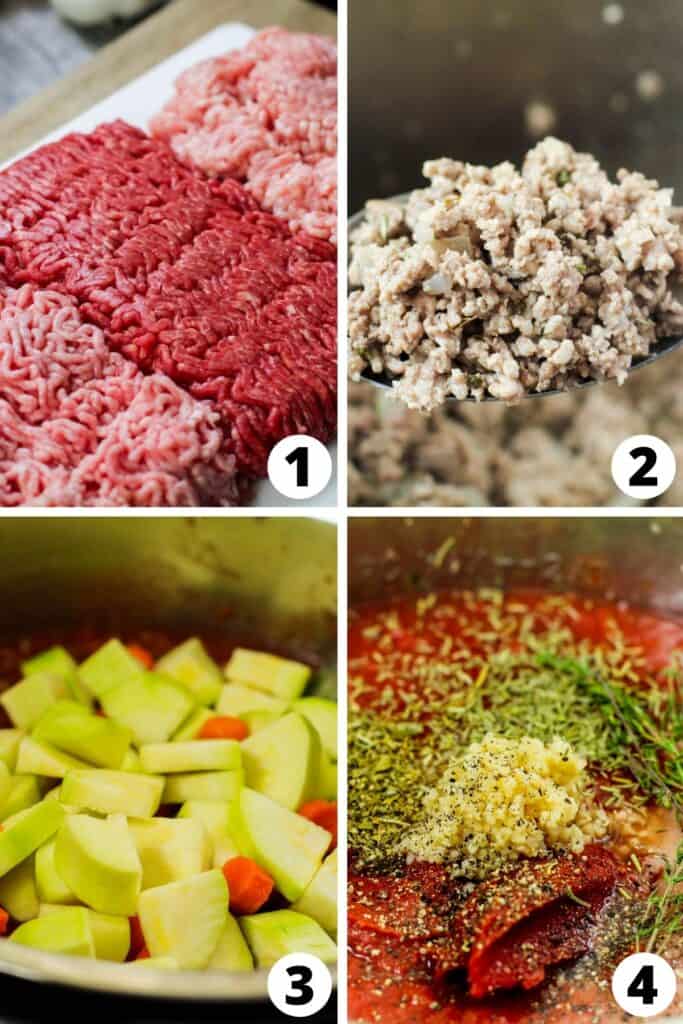 Storage Instructions
This Instant Pot Pasta Sauce recipe makes a large batch of spaghetti sauce but it freezes great! Save leftovers in gallon size freezer bags for future use. Take out when ready to use and thaw at room temperature.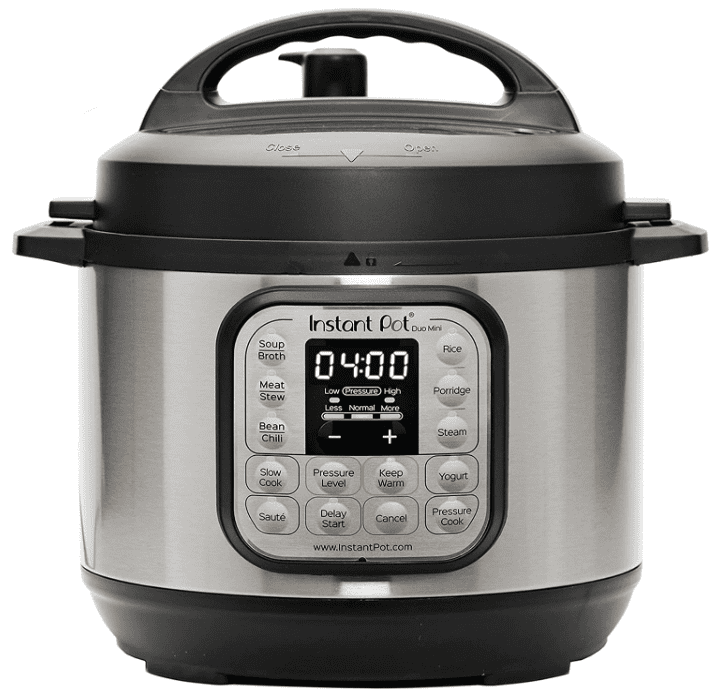 The Instant Pot Duo is simple and easy to use. This 7-in-1 appliance can pressure cook, slow cooker, steam, sauté & more.