Garlic Shrimp Pasta is a simple and satisfying recipe that is ready in 25 minutes! Linguine is lightly sauced with garlic butter and Parmesan, and then topped with seasoned shrimp.
If you love buttery garlic noodles, you will love this recipe. It can be served as a side dish or the main course.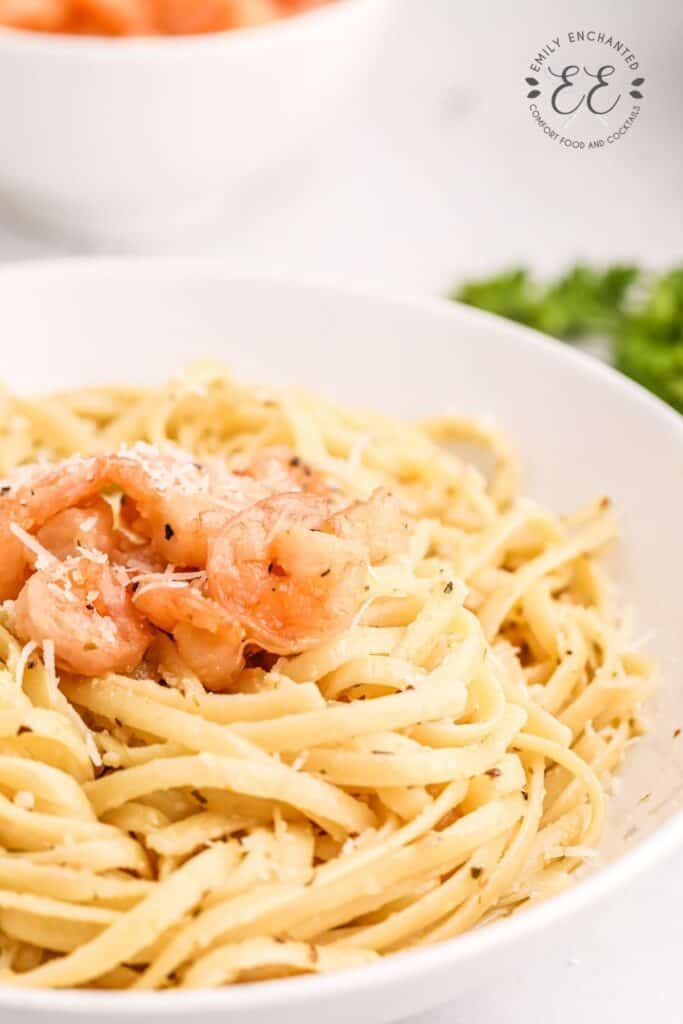 Garlic Shrimp Pasta Ingredients
To make this delicious seafood pasta recipe, make sure you get these ingredients at the grocery store (see the recipe below for exact amounts and instructions):
Small Shrimp
Garlic Powder
Ground Black Pepper
Salt
Olive Oil
Linguine Pasta: You can also use homemade pasta
Water
Butter
Garlic
Oregano
Parmesan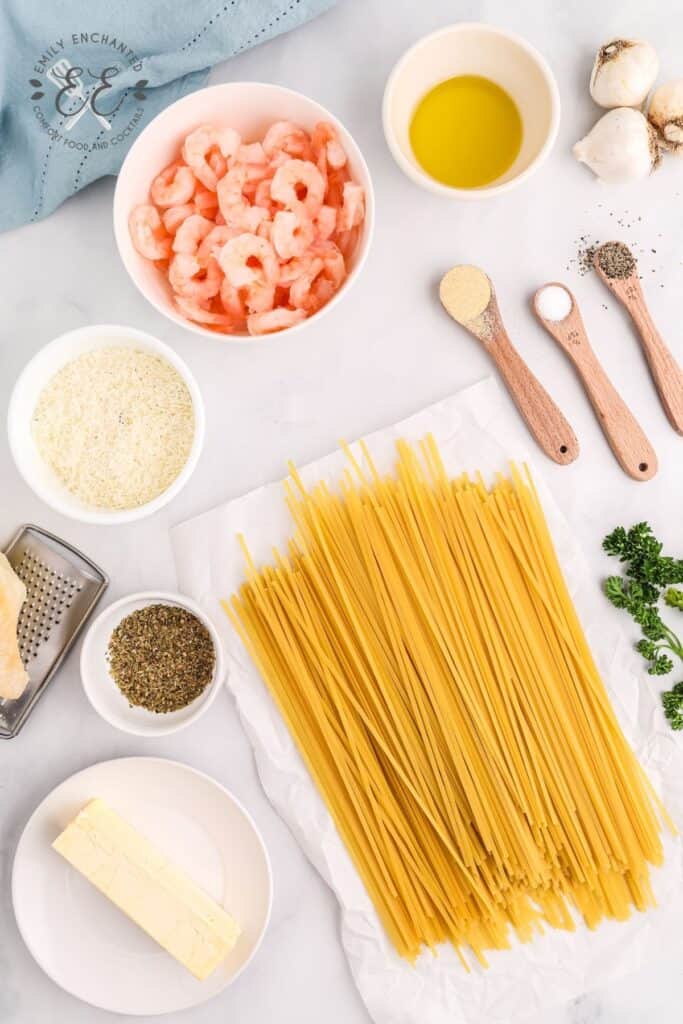 How to Make Pasta with Shrimp
Step 1. Make the shrimp
Peel and devein shrimp (if you haven't purchased already prepared shrimp).
In a small bowl combine the garlic powder, black pepper, and salt. Sprinkle the seasoning over the shrimp.
Heat the olive oil in a skillet, until hot. Cook shrimp for 1-2 minutes in multiple batches if necessary (avoid overcrowding so as to not loose heat).
Flip the shrimp and cover with a lid. Cook an additional 2-3 minutes, or until cooked through.
Remove the shrimp from the skillet and add the butter, minced garlic, oregano, and parmesan.
Step 2. Make the pasta
In a large pot, bring water to a boil. Once the water has come to a boil, add salt.
Add the pasta to the boiling water, stirring with a long wooden spoon to prevent the pasta from sticking together.
Cook the pasta, uncovered, according to package directions (usually 7-10 minutes).
Step 3. Combine and plate
Drain the pasta and add to the skillet with the butter and garlic, stirring to combine.
Top with the garlic shrimp and parsley (if desired).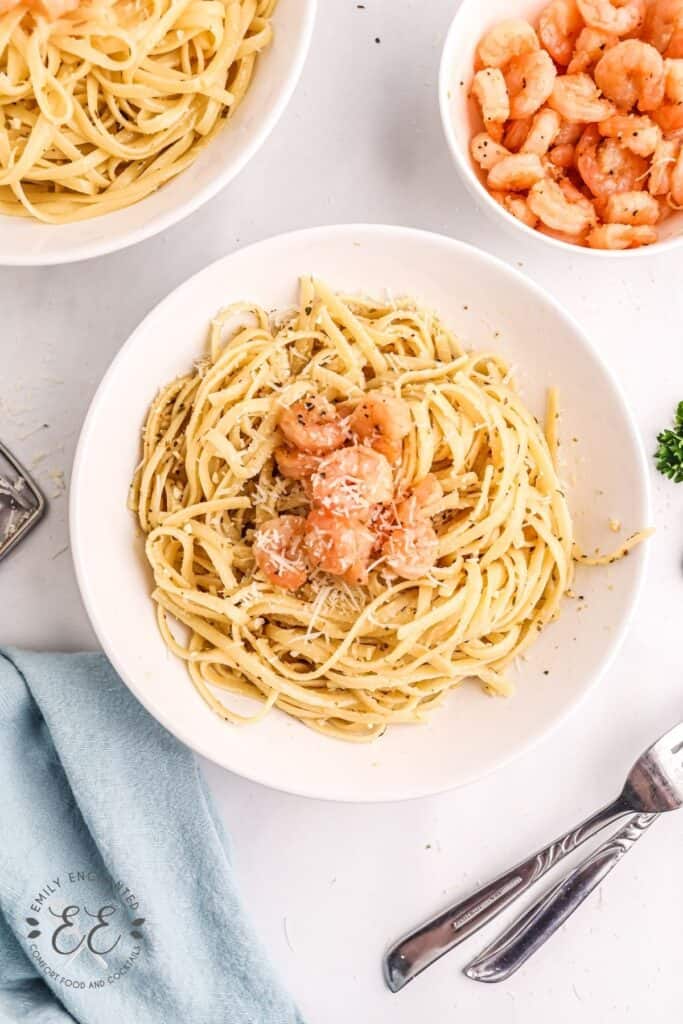 Storage Instructions
You can store any leftovers in an airtight container in the fridge for 3-5 days.
Do I Have to Use Small Shrimp?
No! You can use whatever size shrimp you would like. We use small sized shrimp mainly so the kids all feel like they're getting a bunch of the good stuff!
Do I Have to Use Linguine?
Nope! Feel free to use your favorite variety of pasta, you really can't go wrong with this dish!