Cranberry Simple Syrup is a tasty simple syrup that is perfect for elevating your favorite drink to the next level! Cranberry goes well with so many liquors, it can be added to almost any cocktail!
The holiday season brings holiday cocktails. Cranberry simple syrup is great for Christmas cocktails, Thanksgiving cocktails, and even non-alcoholic cocktails. You can even use simple syrup in coffee drinks, lemonade and iced tea. This syrup is perfect for a Cranberry Gimlet.
Simple syrup is really as simple as its name. It is just sugar and water, and then adding whatever flavor you want.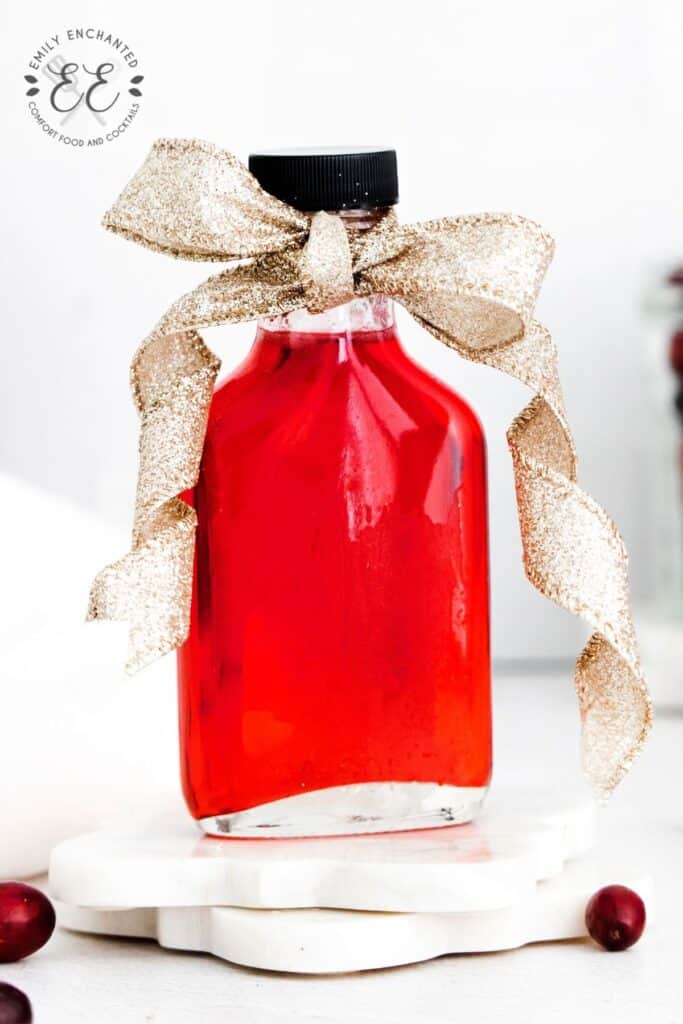 This post contains affiliate links.
Cranberry Simple Syrup Ingredients
To make this homemade cranberry syrup, you will need the following ingredients (go to the recipe card below for quantities and instructions):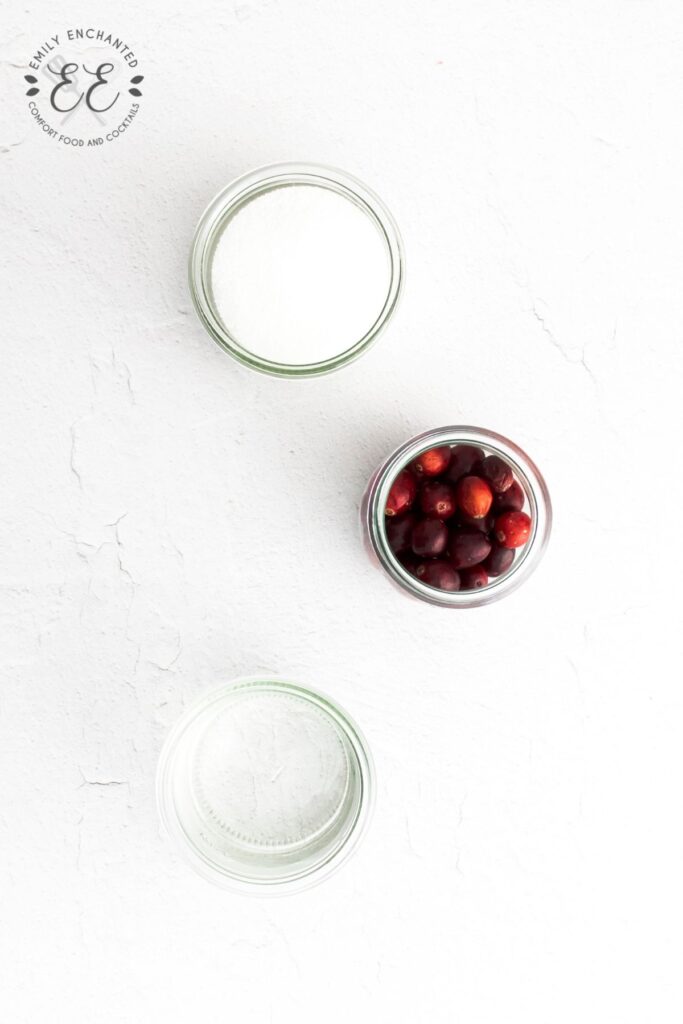 Special Tool Needed
You will need a fine mesh strainer to make this recipe.
How to Make Cranberry Simple Syrup
Combine the sugar, water, and fresh cranberries in a small saucepan over medium-high heat. Cook for 8-10 minutes, or until the sugar has dissolved and the cranberries have started to soften. Remove from the heat.
Mash the cranberries gently with a fork to release their juices. Cover and set aside to cool for 30 minutes.
Once cool, stain through a fine mesh sieve to remove any chunks of cranberry.
Storage Instructions
Store in an airtight container in the fridge for up to 7 days.
More Flavored Simple Syrup