Cranberry Gimlet is a delicious gin drink made with fresh cranberry simple syrup and lime juice. Garnish with a lime wedge and cranberries.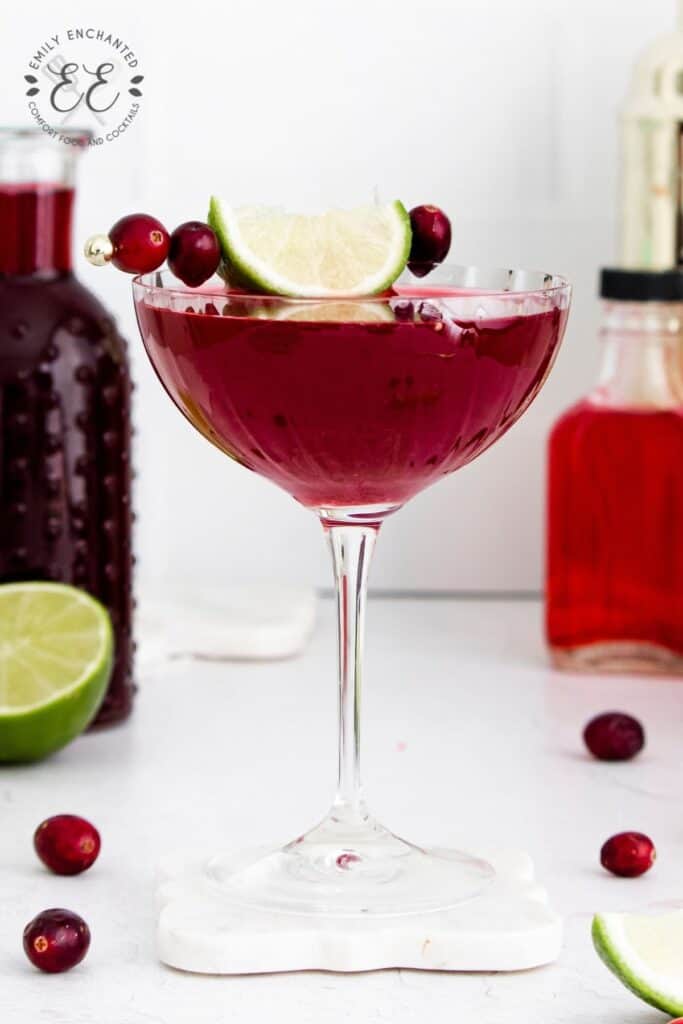 This post contains affiliate links.
Cranberry Gimlet Ingredients
To make this cranberry cocktail recipe, you will need the following ingredients (go to the recipe card below for quantities and instructions):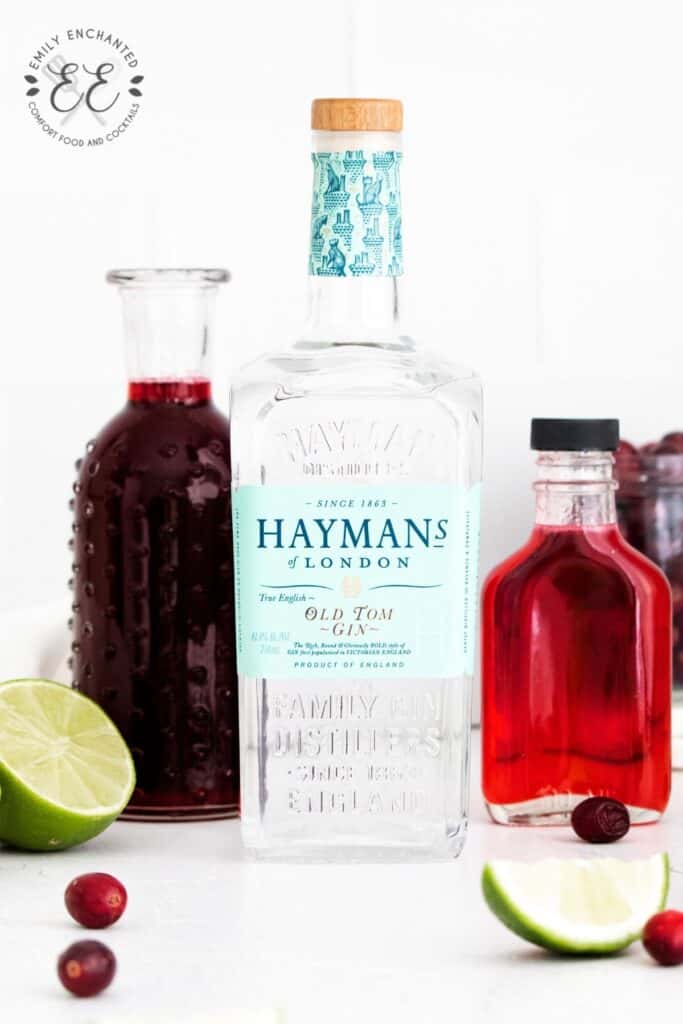 How to Make a Cranberry Gimlet
Fill a cocktail shaker with ice. Add the gin, cranberry juice, lime juice, and simple syrup. Stir gently.
Strain into a chilled coupe glass.
Garnish with fresh cranberries and lime, if desired. Serve immediately.
Tips for This Recipe
Make sure to stir this drink, not shake it! Gin can bruise and it will change the taste of the drink if shaken.
You can replace the gin with vodka to make this a cosmopolitan.