This post contains affiliate links. As an Amazon Associate I earn from qualifying purchases. View our Privacy Policy.
Cranberry Gimlet is a delicious gin drink made with fresh cranberry simple syrup and lime juice. Garnish with a lime wedge and cranberries.
A gimlet is a classic cocktail made with gin and lime juice. Gin can be an acquired taste, and I like to mix a few more flavors in to soften the gin. Gin is very forward, so if your palette is sensitive, this may be the perfect cocktail to introduce you to gin.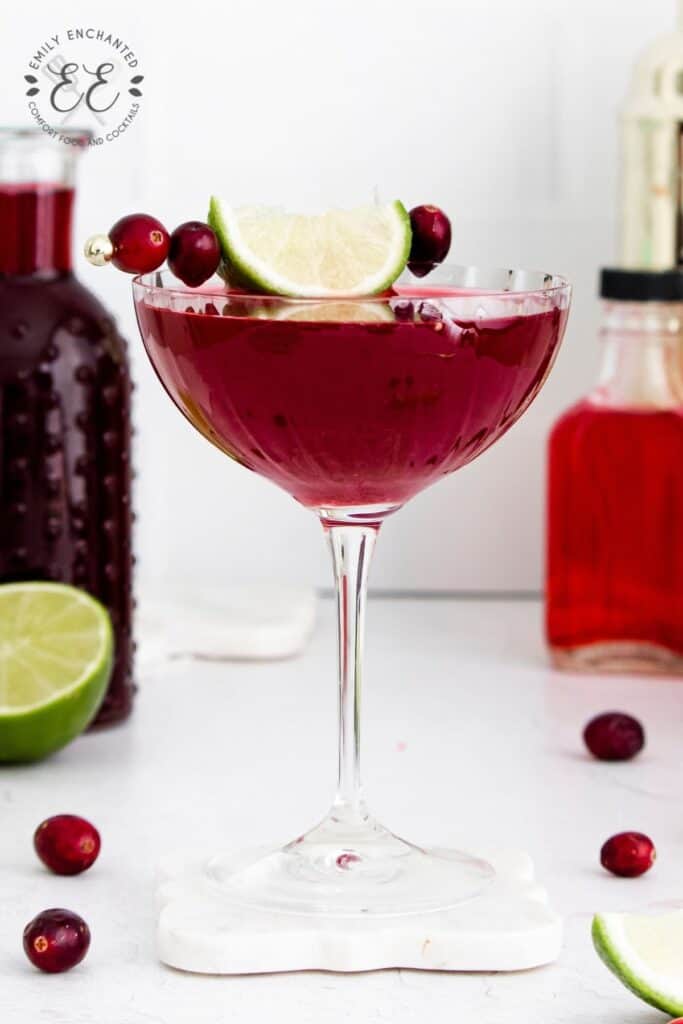 This post contains affiliate links.
Cranberry Gimlet Ingredients
To make this cranberry cocktail recipe, you will need the following ingredients (go to the recipe card below for quantities and instructions):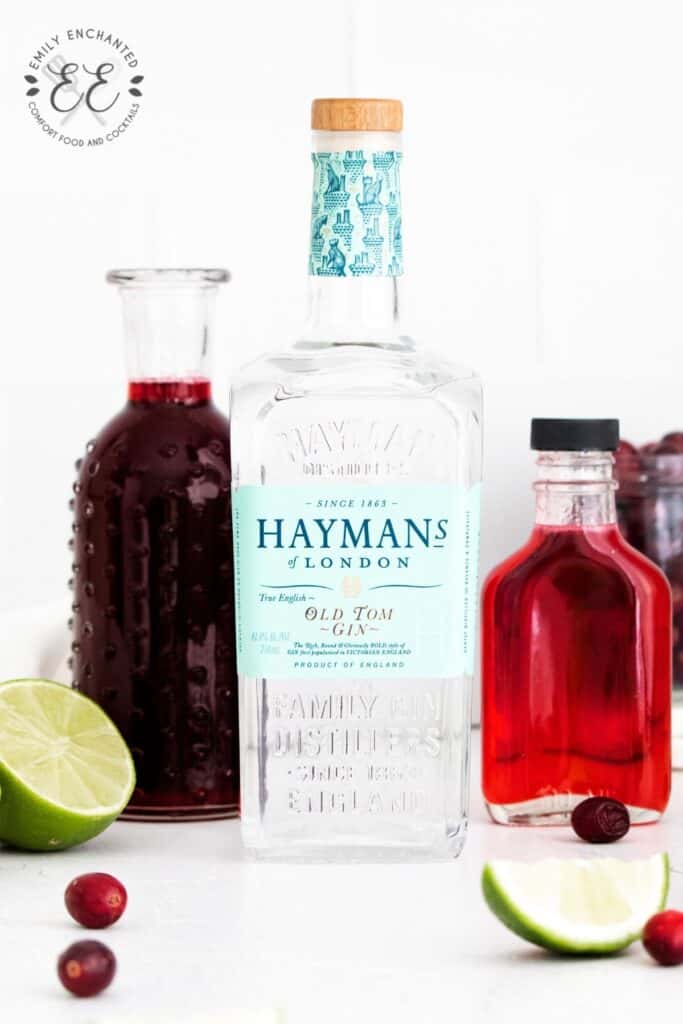 How to Make a Cranberry Gimlet
Fill a cocktail shaker with ice. Add the gin, cranberry juice, lime juice, and simple syrup. Stir gently.
Strain into a chilled coupe glass.
Garnish with fresh cranberries and lime, if desired. Serve immediately.
Recipe Tips
Make sure to stir this drink, not shake it! Gin can bruise and it will change the taste of the drink if shaken.
You can replace the gin with vodka to make this a cosmopolitan.
What is the Best Gin to Use?
As with most liquor, quality is key. Some popular brands are Hayman's, Hendricks, Tanqueray, Sipsmith, and Bombay Sapphire. My personal favorite is Tanqueray No. Ten Gin.
More Delicious Cranberry Drinks to Try