This Carrot Bundt Cake is super easy. It only uses one pan and uses packaged frosting. The best carrot cakes are super moist and have a creamy frosting.
Most carrot cake recipes use a cream cheese frosting, but vanilla frosting is just as good. Plus it comes pre-packaged and this minimizes your time in the kitchen.
This walnut carrot cake is also made in a bundt pan versus regular cake pans. Some carrot cakes are layered with frosting in between the layers, but this method is faster and allows the cake to be more moist.
This post contains affiliate links.
Carrot Bundt Cake Ingredients
To make this moist carrot cake, you will need the following ingredients (see the recipe below for exact quantities):
Sugar
Vegetable oil
Baking soda
Salt
Flour
Cinnamon
Eggs
Carrots
Vanilla Icing
Walnuts
Special Tools Needed
You will need a mixer and a bundt pan for this recipe. Because the cake is getting frosted, the bundt pan does not need to have a fancy pattern as you wont be able to see it.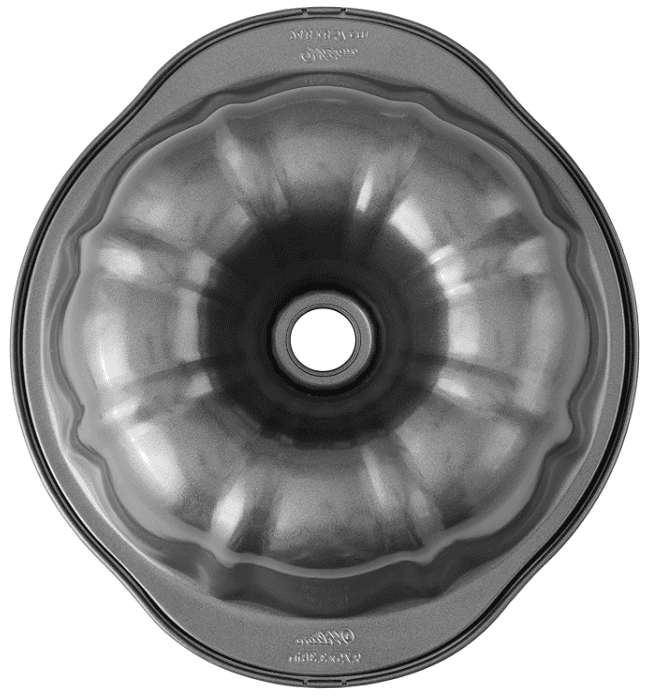 This Wilton Bundt Pan is affordable and has handles for easy use.
How to Make Carrot Cake in a Bundt Pan
Keep scrolling to print the recipe. For more in depth instructions and tips, keep reading!
Preheat oven to 275 degrees. Note that this cake will cook at 2 different temperatures, so it works best if you have an oven that heats up quickly.
Make the cake batter. Start by creaming together the oil and sugar. Add in eggs, baking soda, cinnamon, salt, and flour. Mix well. Add in grated carrots. Stir until well combined.
Bake the cake. Pour the batter into a greased bundt pan. I like to use Baker's Joy Baking Spray. Bake for 20 minutes at 275 degrees, and then bake an additional 10 minutes at 350 degrees, or until baked through.
Let cake cool. Remove the pan from the oven and let the cake cool in the bundt pan. Once cooled, place a plate over the bundt pan and carefully flip the bundt pan. Tap the top of the bundt pan to make sure the cake comes loose. Carefully remove the bundt pan.
Frost the cake. Frost the entire carrot cake and sides with vanilla icing and sprinkle chopped walnuts on top. Your walnut carrot cake is now ready to serve!
Recipe Tips
Is your walnut carrot cake cake not turning out moist? Try brown sugar instead of regular sugar, or adding applesauce to the batter.
Use a food processor to chop the walnuts to your desired size. You could even process them into a find powder to sprinkle evenly over the frosting. Get creative!
The walnuts do not get incorporated into the batter in this recipe, but get sprinkled on top. You can eliminate them if anyone who might eat it has a nut allergy.
Having issues with your bundt pan? Troubleshoot commons issues with bundt pans here.
Can I Use Different Frosting for this Bundt Cake?
If you prefer cream cheese frosting over vanilla frosting, it is pretty simple to make. To make the cream cheese frosting for carrot cake, beat together 3 ounces of cream cheese, 1/4 cup of butter, and 1 teaspoon of vanilla. Gradually add in 2 cups powdered sugar and beat until smooth.
What Else Can I Make in a Bundt Pan?
If you loved this bundt cake, try my other recipes made in a bundt pan: