This Apple Cider Martini is sweet, tangy, and spicy with all the flavors of Fall. This cocktail is so easy to make with simple ingredients like vodka, spiced apple cider, and a delicious rim of caramel and brown sugar! Apple slices and star anise make lovely simple garnishes for this beautiful and festive drink!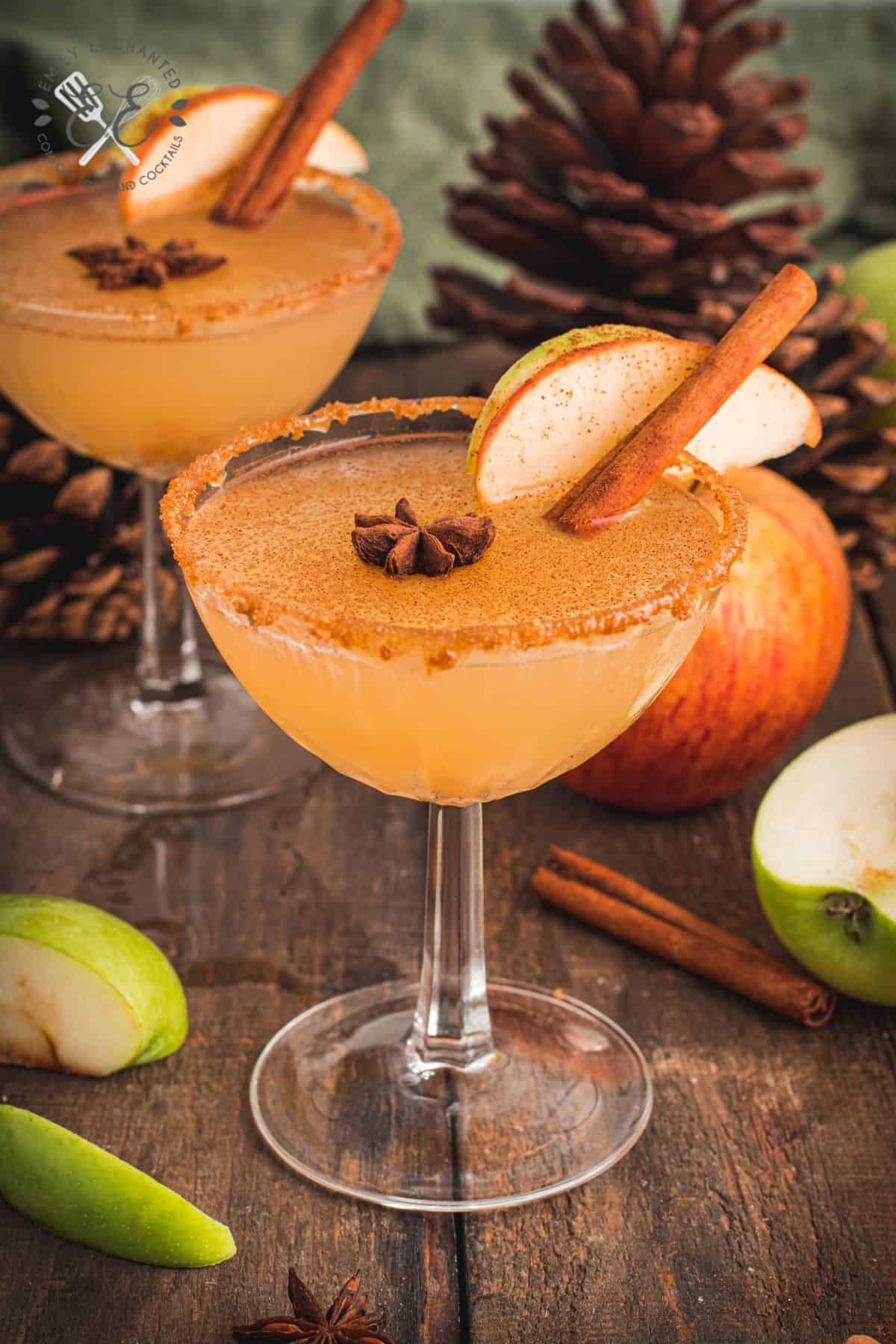 Apple Cider Martini Ingredients
To make this fall martini, you will need the following ingredients (see the recipe card below for exact amounts):
vodka: Feel free to substitute caramel or vanilla-flavored vodka in this drink for even more flavor!
spiced apple cider
caramel sauce
brown sugar
cinnamon
apple slices, cinnamon sticks, star anise (for garnish)
How to Make an Apple Cider Martini
Chill a martini glass while preparing the other ingredients.
Prepare 2 shallow plates, 1 with the caramel sauce spread out and the other with the brown sugar and cinnamon mixed together.
Slice some thin apple slices and squeeze some fresh lemon juice on them to prevent browning. These will be placed on a cocktail stick and used for garnish.
Fill a cocktail shaker with ice and add the vodka and the spiced apple cider.
Shake until the shaker becomes cold and frosted.
Dip the chilled martini glass in caramel and then the brown sugar mixture.
Strain and pour the apple cider martini into the rimmed cocktail glass.
Garnish with apple slices, cinnamon sticks, and/or star anise if desired. Sprinkle with ground cinnamon. Serve immediately!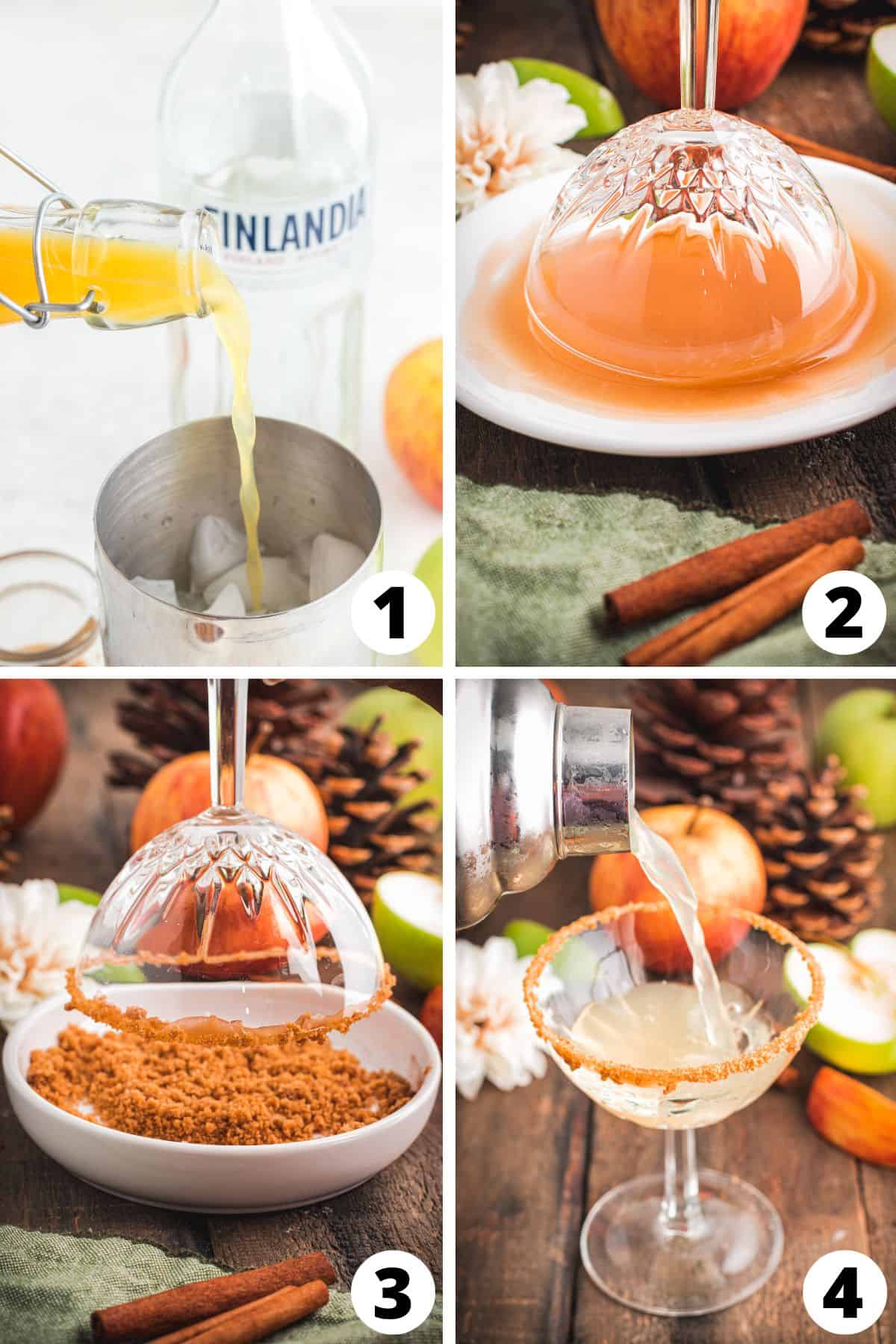 Recipe Tips
Setting up your station in advance makes this cocktail a breeze to prepare. You can even set it up on a bar for self-service for guests with a pitcher of apple cider, the vodka bottle, a jigger for measurement and the various garnishes.
If you enjoy a sweeter cocktail, add simple syrup to taste and stir with a bar spoon.
This recipe will fill a traditional martini glass. If you use a smaller martini glass like a coupe, you will have 2 smaller cocktails.
More Apple Cider Drink Recipes