This Valentine's Day Charcuterie Board is a delightful dessert board full of sweet treats perfect for the holiday.
You can make one large board, or make smaller individual boards for a more personal touch. I love that idea for a Galentine's Day get-together.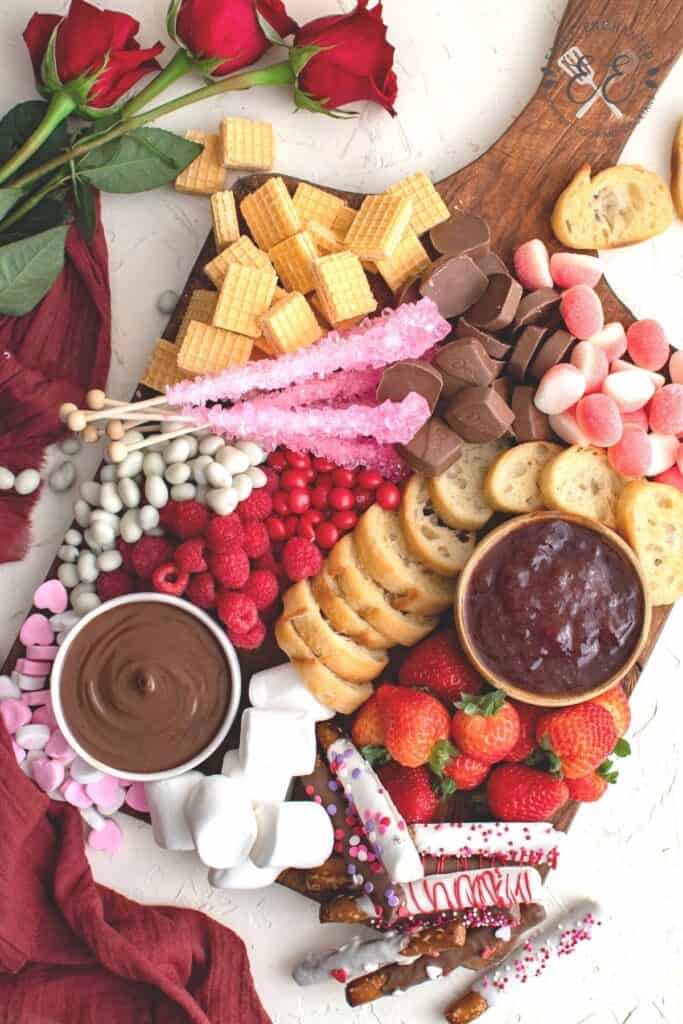 Valentine's Day Dessert Board Ingredients
What's great about these boards is you can add whatever you want! Here are some ideas to make the perfect sweet charcuterie board:
Sauces and Spreads: Nutella hazelnut spread, strawberry jam
Fruit: strawberries, raspberries
Dippers: Chocolate Covered Pretzel Rods, toasted baguette, Vanilla cream wafer cookies
Sweets: Rock candy on a stick, Trolli Strawberry Puff Gummy Candy, Dove milk chocolates, marshmallows, yogurt covered raisins, small conversation hearts, red skittles
How to Assemble the Charcuterie Board
Assembling a charcuterie board certainly could be an art form! Follow these easy steps to make a beautiful dessert board for Valentine's Day.
Step 1. Place the larger items first, such as bowls
Set the bowls of jam and Nutella on a large cutting board or serving tray.
Step 2. Add the larger food items
Place the toasted baguette around the bowls, then add the strawberries and raspberries.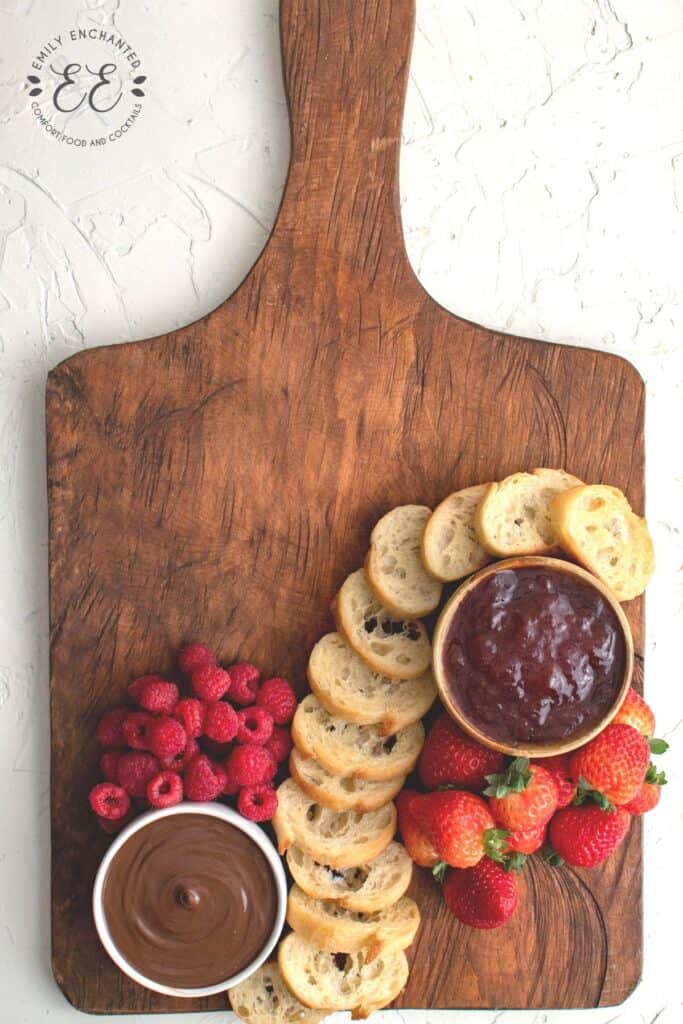 Pile up the rock candy sticks, chocolate covered pretzel sticks and wafer cookies on different corners of the board.
Step 3. Fill in the gaps
Then fill in the gaps with the strawberry gummies, dove chocolate, marshmallows, raisins, candy hearts and skittles.
Storage Instructions
The different elements of the charcuterie board should be stored separately in airtight containers.