Pumpkin French Toast with Whipped Maple Cinnamon Butter is a delicious fall breakfast recipe. The french toast has fall seasonings like ginger, nutmeg and cinnamon.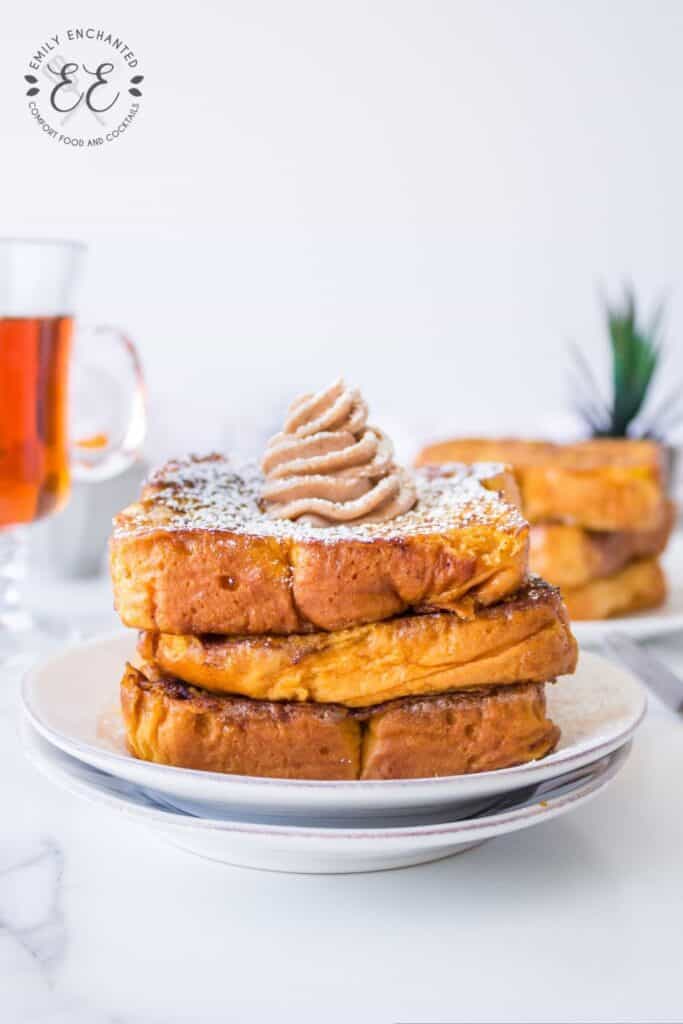 Pumpkin French Toast Ingredients
To make this pumpkin spice french toast, you will need the following ingredients (see the recipe card below for exact amounts):
Brioche bread (or thickly sliced bread)
eggs
brown sugar
pumpkin puree (not pumpkin pie mix)
milk
ginger
nutmeg
cinnamon
maple syrup
powdered sugar
butter
How to Make Pumpkin Spice French Toast
In a shallow bowl or dish add in 4 eggs and whisk. Add in brown sugar, pumpkin, ginger, cinnamon, and nutmeg. Whisk together until combined. Add in milk and whisk until combined. Set aside.
Add in one piece of brioche, let sit for 5 seconds, turn over and do the same to the other side.
Add in your cooking spray or butter to a skillet on medium low heat. Do not do high heat or the french toast will burn. Add in brioche once the skillet is heated and cook for 2-3 minutes on each side until cooked through. When you flip it add in another brioche piece in pumpkin mixture to prepare.
Once your french toast is done, set aside and make maple butter. In a small bowl add in room temperature butter, cinnamon, and maple syrup. Whip together with a hand or stand mixer until fluffy and combined. If desired, place in a piping bag and pipe onto french toast.
Serve with a dusting of powdered sugar and maple syrup!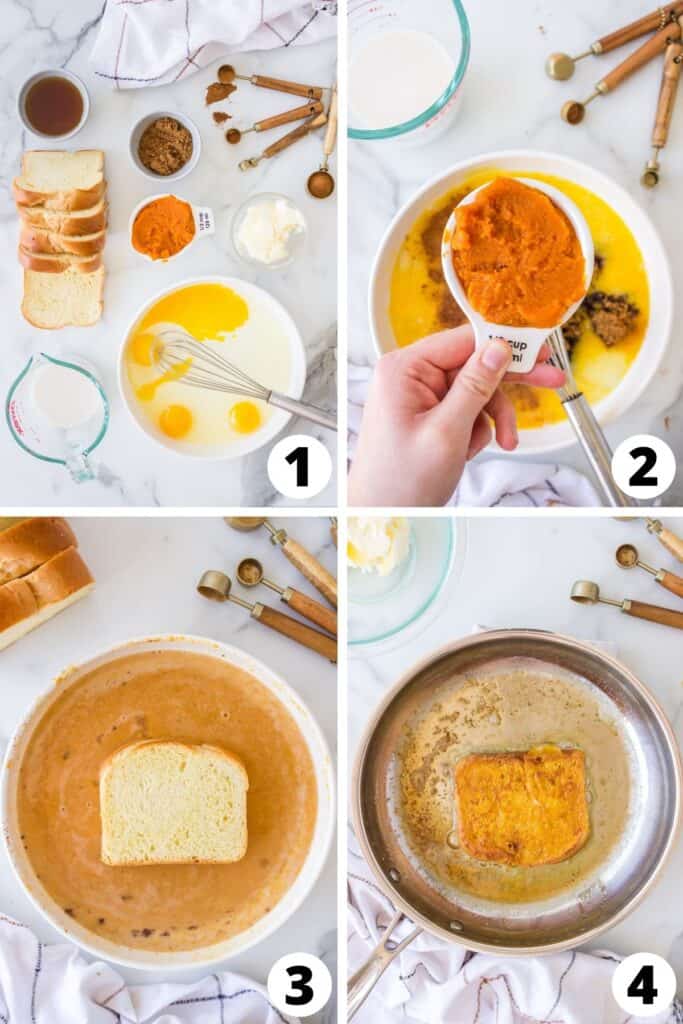 Recipe Tips
Low and slow. Do not cook your French toast on high heat. This can burn it and not cook the center properly.
Don't crowd the pan. I recommend only cooking one slice at a time, unless you are cooking in a large skillet. This helps the overall cooking process.
Storage Instructions
Leftover French toast can be stored in the fridge for up to 3 days or frozen in a tight freezer bag for up to 1 month.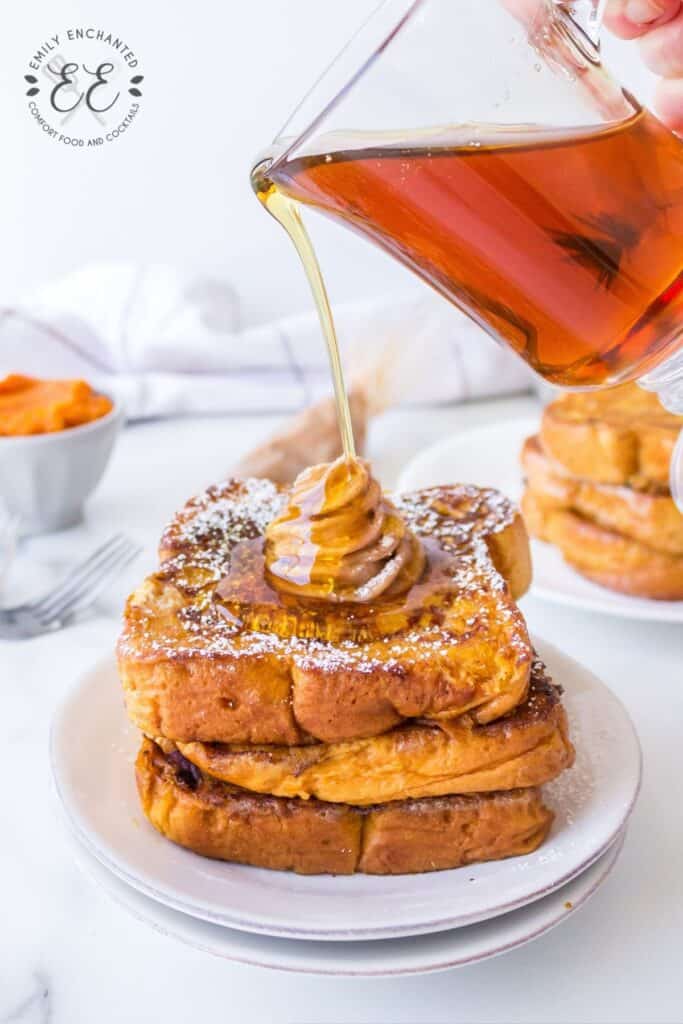 Can I Make this Recipe Ahead of Time?
You can certainly make the French toast batter and the butter ahead of time, especially if are planning a breakfast board. Pumpkin/egg mixture can be stored in a plastic container in the fridge for up to 3 days.
Maple butter can be stored in the fridge in a tight container for up to 1 week. It can be frozen tightly wrapped in plastic wrap and formed into a log.
Optional Substitutions
You can make the recipe dairy free by using vegan butter instead of regular and almond milk instead of regular milk.
Instead of maple syrup for serving you can add a drizzle of honey.