This buttery Instant Pot Pot Roast is delicious and full of flavor. It is loaded with veggies and seasoned with garlic, salt and pepper.
No need to make a side dish. This main course has sides built in, with radishes, onions and mushrooms. Of course, you can also make a side of cheesy potatoes.
This roast is so tender and moist. Did you know you can cook a whole pot roast in the Instant Pot? You can cook so many surprising things in an Instant Pot – even BBQ Ribs!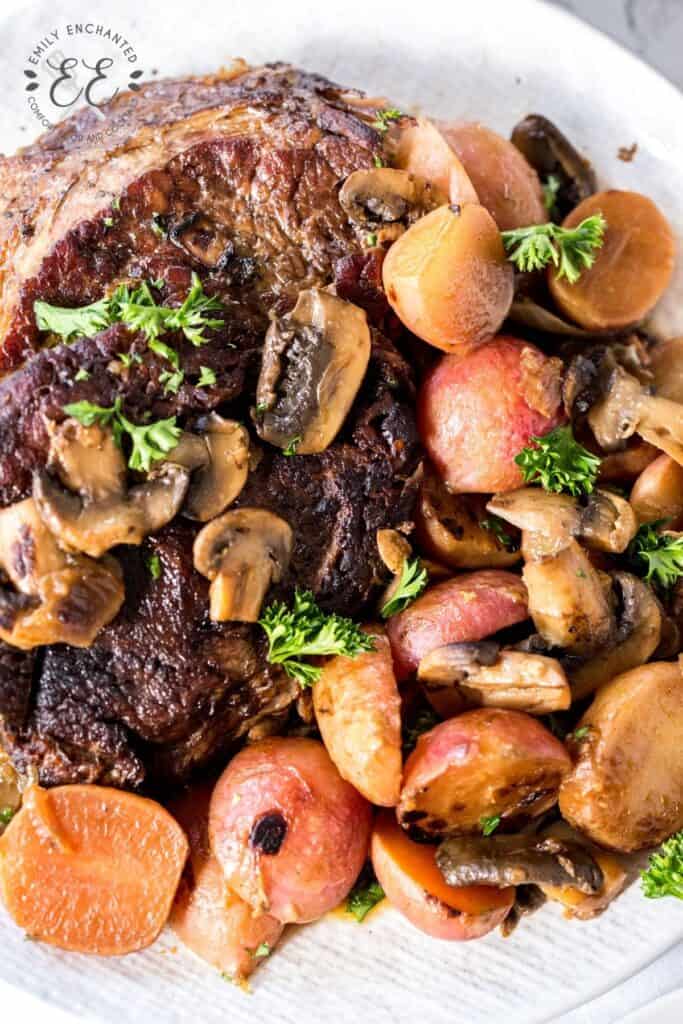 This post contains affiliate .
Instant Pot Pot Roast Ingredients
To make this Instant Pot dinner recipe, you will need the following ingredients (scroll down to the recipe below for precise amounts):
roast
salt and pepper
garlic
butter
radishes
onion
mushrooms
How to Make Pot Roast in an Instant Pot
This pot roast in an Instant Pot recipe is so versatile, it basically teaches you how to cook pot roast in an Instant Pot, and then you can add whatever vegetables you are feeling that day. This particular recipe calls for mushrooms and radishes.
Slice the mushrooms and cut the radishes in half. Quarter the onions. Set aside.
Place 1 T olive oil into the Instant Pot and set to saute.
Caramelize the mushrooms, radishes, onions, and garlic in the the Instant Pot. You want them to still be crisp.
Remove the veggies and set aside.
Add the remaining olive oil to the Instant Pot.
Salt and pepper the roast on both sides.
Place the Instant Pot on saute and brown the roast on both sides in the Instant Pot.
Add the butter.
When butter is melted, pour in the beef broth and Worcestershire sauce and set the timer to 45 minutes.
Allow the Instant Pot to depressurize, then add all the veggies back into the Instant Pot. Place the timer on 1 minute. The veggies should be fork tender.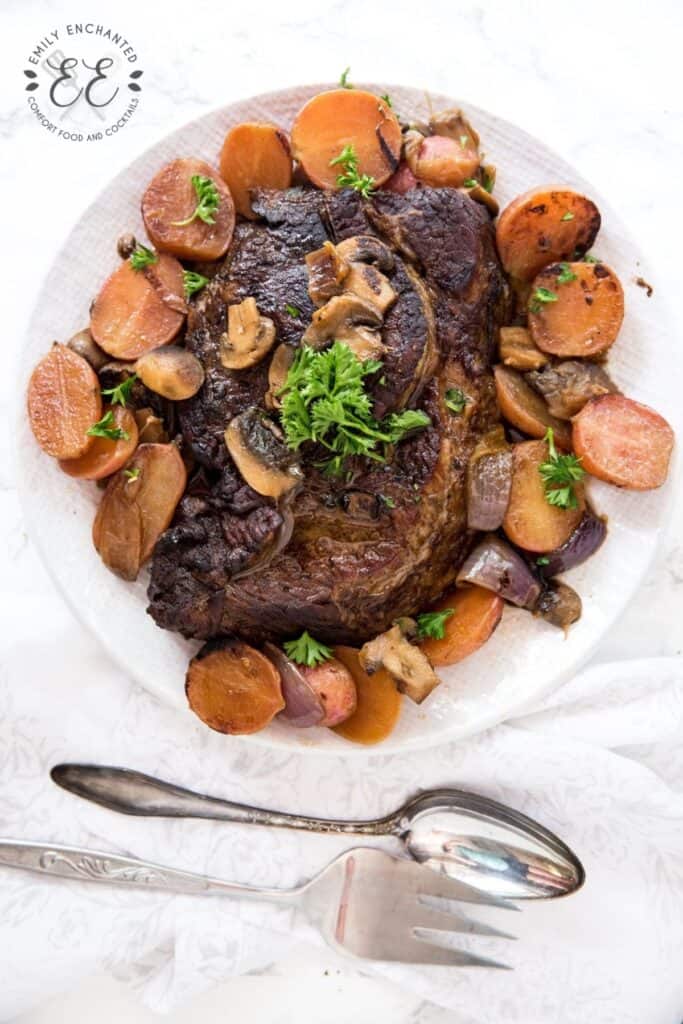 What is an Instant Pot?
The Instant Pot is a pressure cooker and slow cooker all in one, designed to make dinner easier. This model is the #1 best seller with 4.7 out of 5 stars! I love the Instant Pot because I can do chores or spend more time with family while cooking. Set it and forget it!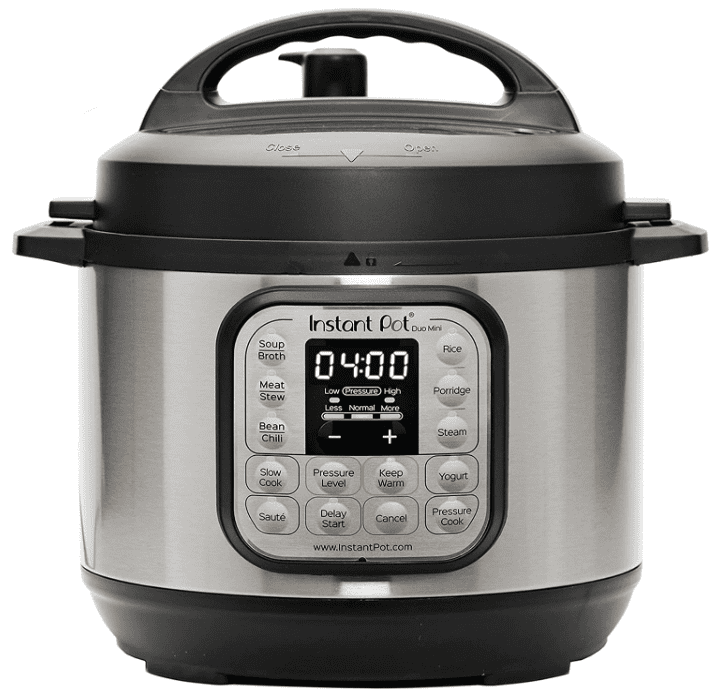 The Instant Pot Duo is simple and easy to use. This 7-in-1 appliance can pressure cook, slow cooker, steam, sauté & more.