Instant Pot Apple Butter is a delicious spread with notes of orange and honey and fall spices. The Instant Pot cooks the apples to perfection every time.
Instant Pot Apple Butter Recipe Ingredients
To make this homemade apple butter, you will need the following (see the recipe card below for exact amounts and instructions):
Apples: I used Gala apples in this recipe.
Apple cider: you can also use water or apple juice.
Orange: The orange helps brighten the flavor of the apple butter. Make sure you do not use the orange peel. I have found that it adds a bitter flavor when added.
Brown sugar
Honey
Vanilla extract
Spices: Cinnamon, Nutmeg, Cloves
Salt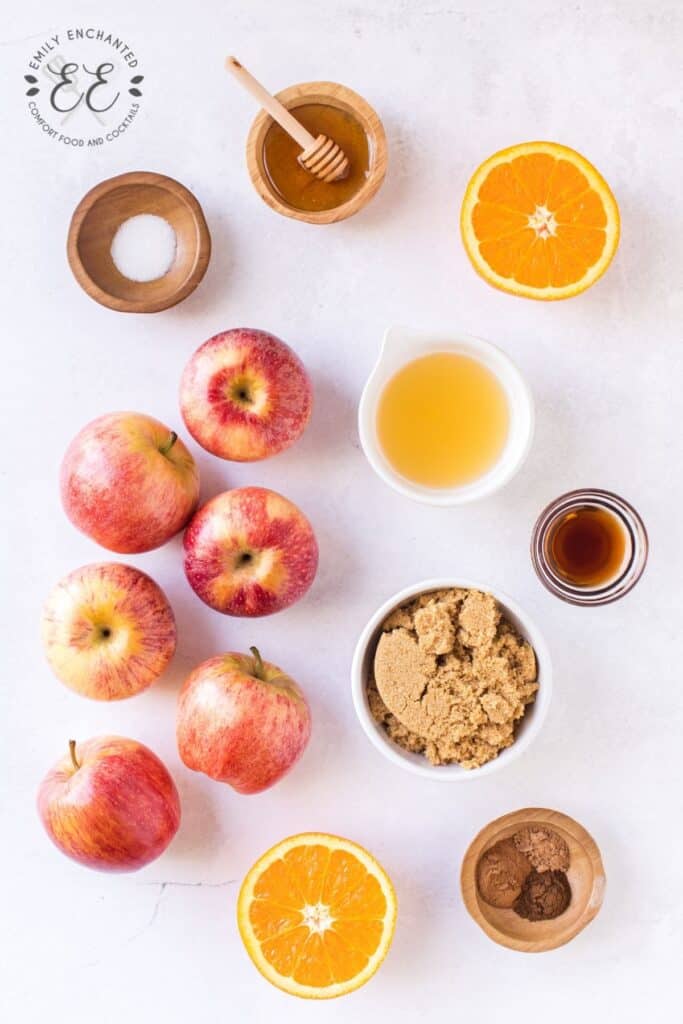 How to Make Apple Butter in an Instant Pot
For this recipe, you will need an Instant Pot and a blender.
Prepare the apples. Wash apples and prepare by taking out core.
Cook all ingredients in Instant Pot. Place apples into instant pot along with all the other ingredients as listed (apple cider, orange, brown sugar, honey, cinnamon, vanilla, nutmeg, cloves, and salt). Place lid on instant pot and set the valve to the sealing position. Set instant pot to manual pressure and set timer for 15 minutes. Allow pot to naturally release.
Blend the cooked ingredients. When cool enough to handle, pour apples into a blender and blend until apples are pureed or your desired consistency.
Serve and enjoy! You can serve warm or cold depending on preference.
Tips for Making Apple Butter from Scratch
You can use an immersion blender instead of transferring the apple mixture from the instant pot to the blender.
You want to use apples that are sweet and soft, unlike the typical cooking apples.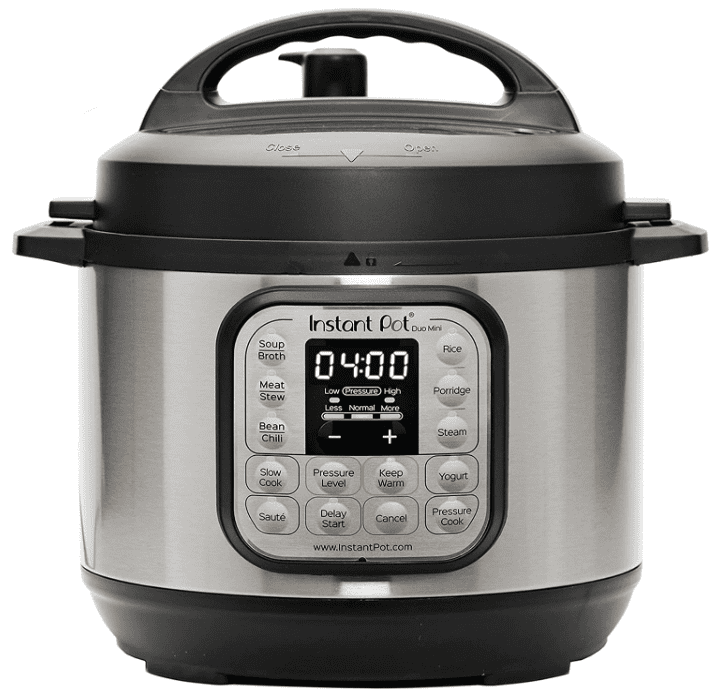 The Instant Pot Duo is simple and easy to use. This 7-in-1 appliance can pressure cook, slow cooker, steam, sauté & more.
Storage Instructions
Store your apple butter in a sealed, airtight container in the fridge for up to a month. You can also freeze this apple butter after it has cooled. Freeze in an airtight container while leaving an inch at the top for expansion.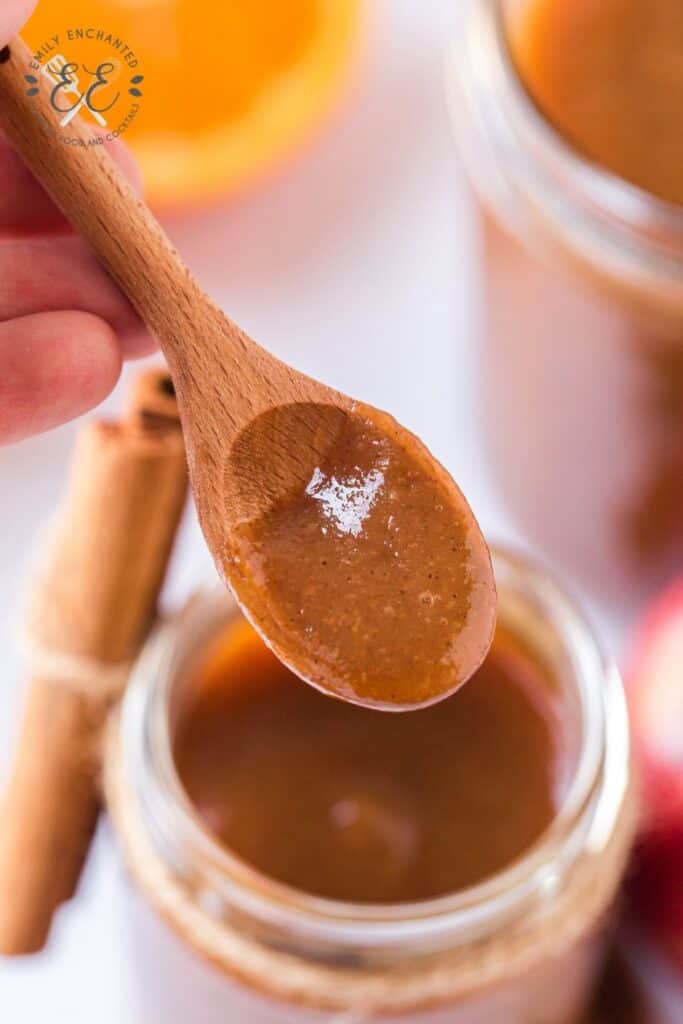 What Can I Put Apple Butter On?
You can use this apple butter as a topping, like jam. It is excellent to eat with homemade bread, pancakes, or waffles. Try it on my Brown Sugar Apple Waffles (instead of syrup), Banana Bread, or Irish Soda Bread.
What Kind of Apples Should I Use for This Recipe?
There are two types of apples: cooking apples and dessert/eating apples. Cooking apples tend to be more tart and tougher to eat, so they hold up well in different meals.
Dessert apples (aka eating apples) can be eaten straight off the tree. For this recipe, it is better to use the softer dessert apples, so that you get the sweeter taste from them.
More Easy Apple Recipes