Raspberry Basil Chilton is a fizzy drink that is both colorful and flavorful. This refreshing cocktail is perfect for summer.
Tickle your taste buds with hints of maple syrup, fresh raspberries and lemons, and basil. A margarita salt rim brings it all together.
Any vodka recipe with lemon and club soda is bound to be light and invigorating. The raspberry and basil makes it next level!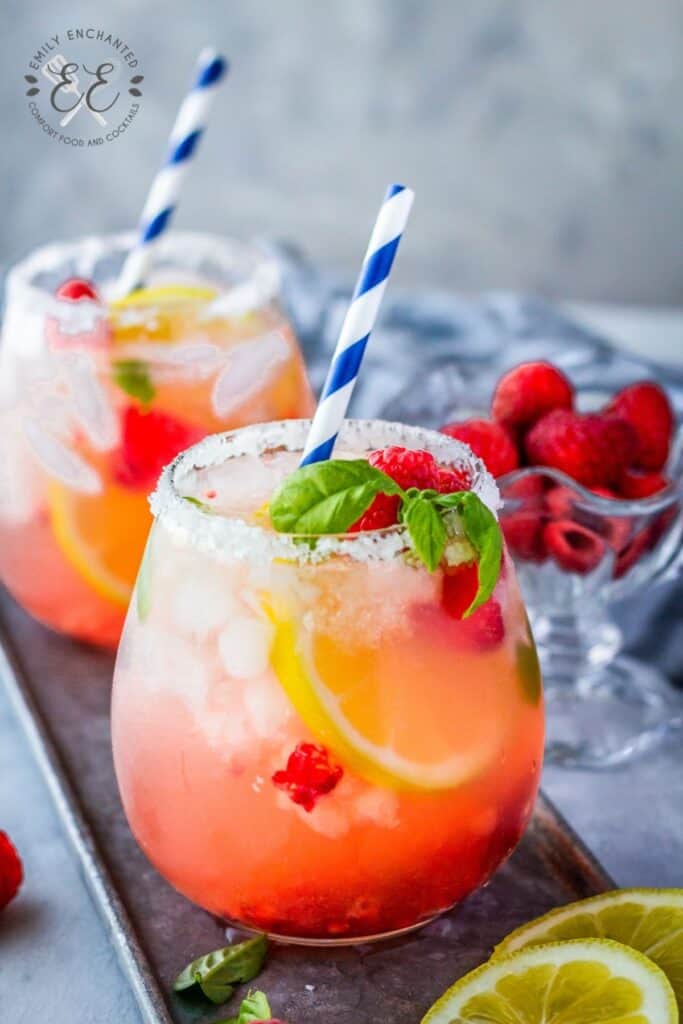 This post contains affiliate links.
What is a Chilton?
The Chilton is a delicious cocktail that originated in Texas. It is like a lemonade with a kick. The classic flavors of vodka, lemon and club soda are enhanced with raspberry and basil in this drink.
Leave out the vodka for an amazing mocktail that even the kids will enjoy.
Chilton Cocktail Ingredients
To make this fun vodka cocktail, you will need the following ingredients (see the recipe card below for exact amounts):
Lemons
Fresh raspberries
Basil leaves
Vodka
Pure maple syrup
Club soda
Ice
Margarita salt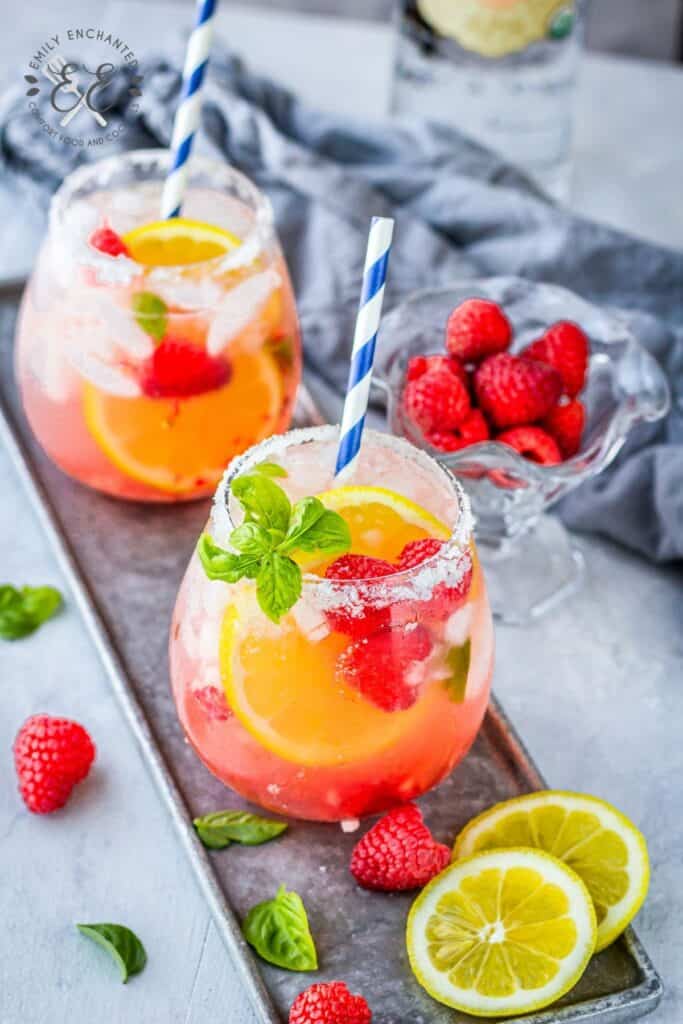 Tools Needed to Make this Cocktail
Any at home bar needs these three basic tools to make any cocktail.
Lemon Squeezer – I use this two-in-one lemon lime squeezer.
Cocktail Shaker – It's important to have a quality cocktail shaker that won't leak.
Muddler – I have used wooden muddlers in the past, but I prefer one that is more durable.
How to Make a Raspberry Basil Chilton
Salt the rims of two cocktail classes of choice. You will do this by placing a small amount of water in a shallow dish and placing margarita salt on a separate plate. Gently dip the rim of your glass into the water, and then coat with the salt.
Fill your salted glasses gently with ice and set aside.
In a separate bowl, freshly squeeze the juice of three lemons. Discard any seeds.
In a cocktail shaker, add the fresh lemon juice, vodka, maple syrup, raspberries and basil leaves. With a muddler or wooden spoon, gently press or crush the raspberries and basil in the shaker to release the flavors.
Cover the shaker and shake vigorously for 15 seconds. Pour the cocktail evenly over the ice in the prepared glasses. Top off with a splash of club soda.
Garnish with lemon slices, fresh raspberries or basil leaves.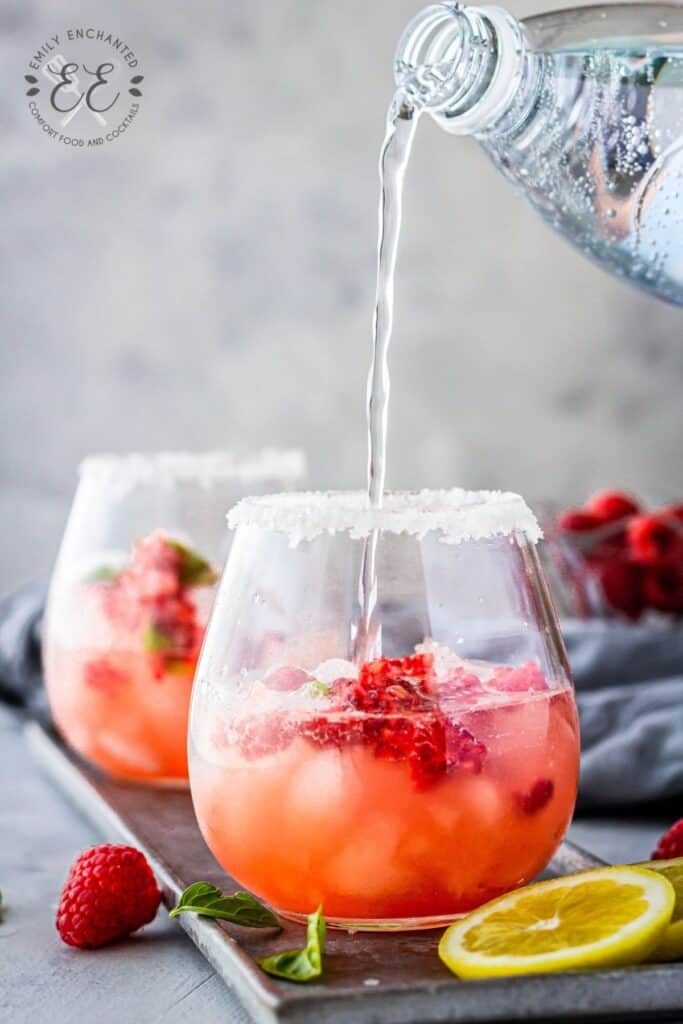 What Can I Substitute for Maple Syrup?
I would suggest using honey, agave or make a simple syrup.
What if I Don't Have Fresh Basil?
Feel free to omit or sub for fresh mint leaves.