These Pumpkin Spice Cinnamon Rolls are the perfect comfort food. Add frosting and you have a delicious sweet treat.
There is nothing liking cuddling up on the couch on a cool Fall morning with a blanket, fuzzy socks, a cup of coffee and a warm breakfast. These pumpkin cinnamon rolls could be even be served for dessert. You can even add fruit to cinnamon rolls.
This recipe makes about 9 mini rolls. These rolls are small and sweet, the perfect fall indulgence.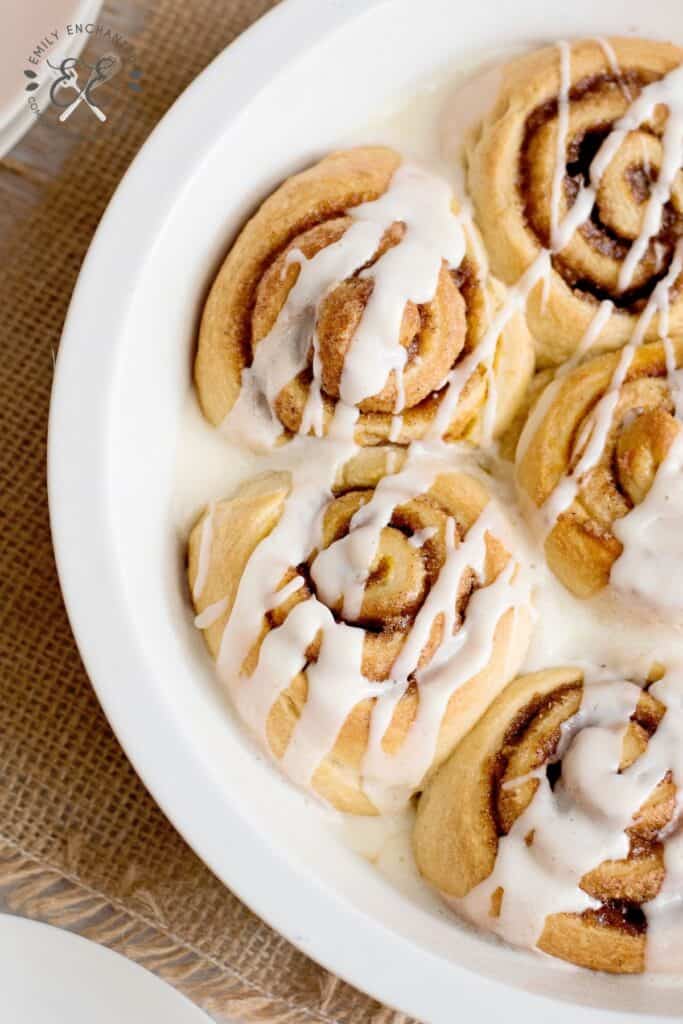 Pumpkin Cinnamon Rolls Ingredients
To make this cinnamon rolls recipe, you will need the following ingredients (scroll down to the recipe below for precise amounts):
Pillsbury crescent roll dough tube
unsalted butter
canned pumpkin: Use the pure pumpkin, not pie filling
light brown sugar
pumpkin pie spice
cream cheese
salt
powdered sugar
milk
vanilla extract
How to Make Cinnamon Rolls
Preheat the oven to 375 degrees. Prepare a 9 inch pie pan with non-stick spray.
Unroll the crescent roll sheet and push all of the seams together, making one solid sheet.
In a small bowl, combine the semi-melted butter and pumpkin. Spread the pumpkin mixture over the entire sheet of dough, reaching all of the edges.
In another bowl, combine the brown sugar and pumpkin pie spice. Then, sprinkle all over the top of the sheet, reaching all of the edges.
Roll the sheet up from the short end to the other short end.
To cut your slices, use a string such as floss or butcher string, tie it around the log and pull tight until a slice has been made. This will prevent your slices from being smashed with a knife. Do this until you have made 8-9 slices.
Arrange the cinnamon rolls in your pan, giving them plenty of space to expand in the oven. Bake for 15-20 minutes, until golden brown on top.
While baking, prepare the frosting. Using a mixer, beat together the cream cheese and butter until fluffy. Add in the salt, vanilla, and milk and slowly add in the powdered sugar. If your glaze is too thick, add a little more milk.
When your rolls are done, let them cool for a few minutes and then drizzle the frosting all over the top. These are best served warm.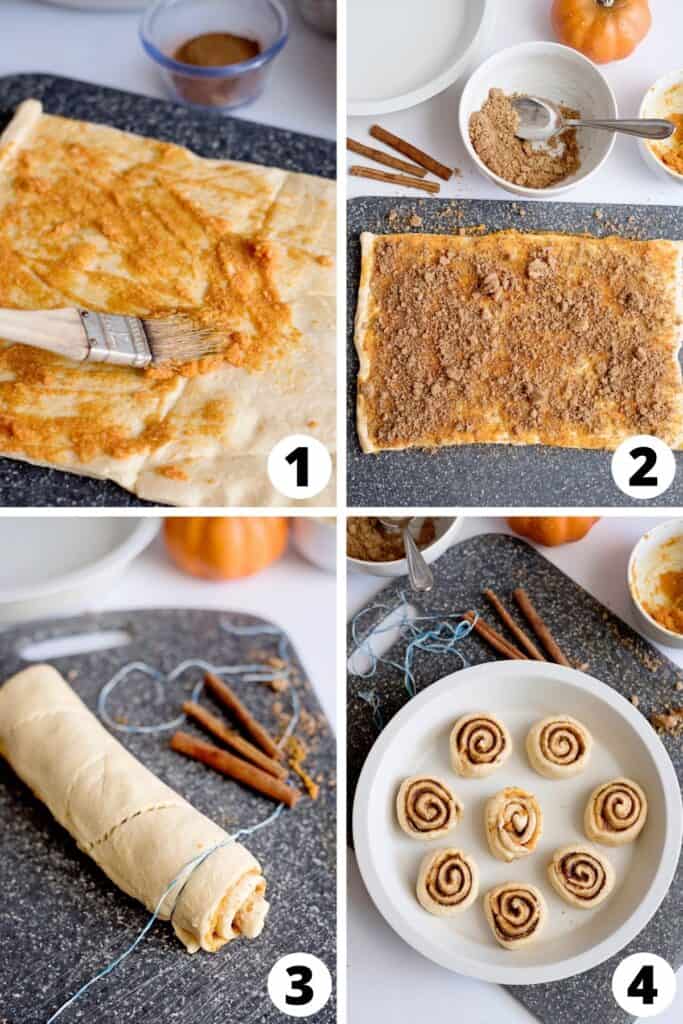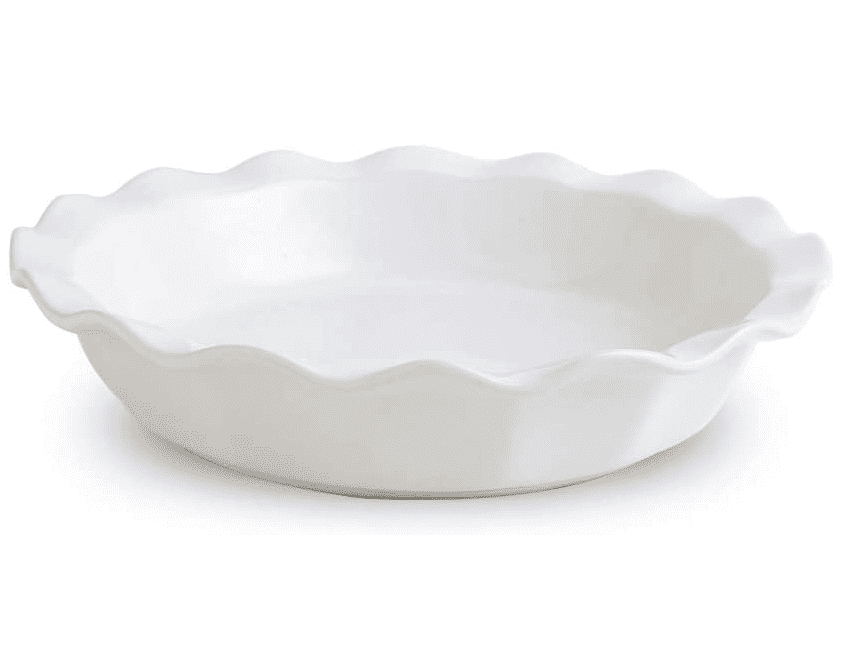 A ceramic pie plate is a beautiful way to serve dessert.
More Delicious Pumpkin Spice Recipes