These red, white and blue 4th of July thumbprint cookies are as easy as mix, chill, and eat! No baking is necessary for this tasty dessert.
These cookies are perfect for your Fourth of July barbecues. This month is usually hot, and no bake cookies are a great way to avoid adding heat in the kitchen. You do not need to turn your oven on for yummy treats! If you think of fruit when you think of 4th of July, try my 4th of July Cake Cups with Fruit.
What You Need for No Bake 4th of July Thumbprint Cookies
8 oz cream cheese, softened
1 box yellow cake mix
1/2 C powdered sugar
36 M&Ms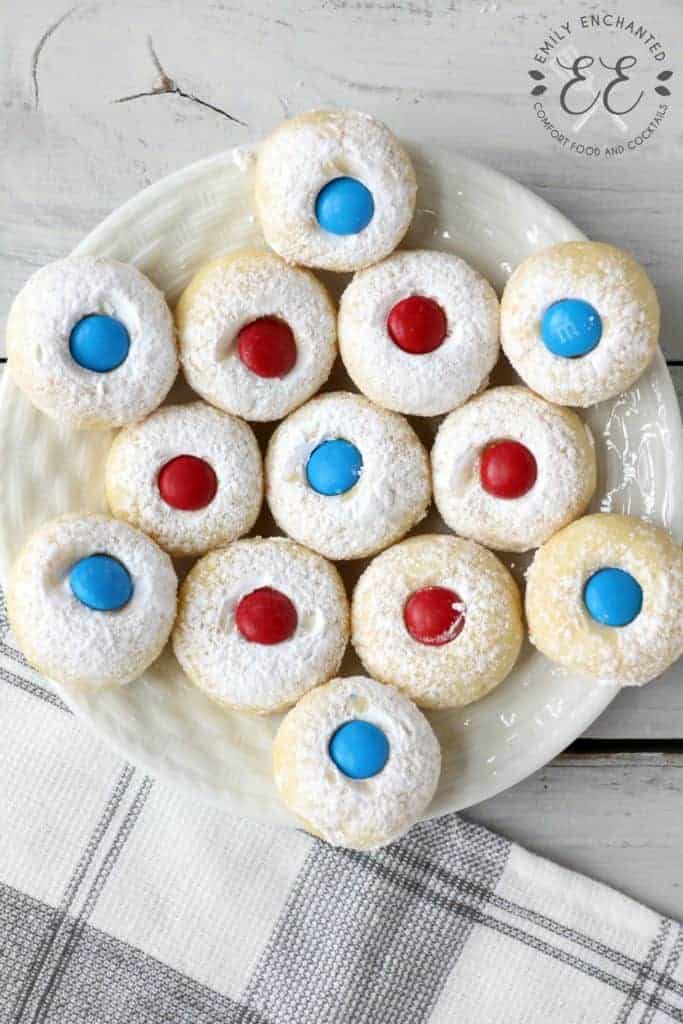 How to Make 4th of July Thumbprint Cookies
With a mixer, beat cream cheese until fluffy.
Add dry cake mix and whip until uniform.
Form dough into 1-inch balls and place them on a baking sheet. You should have about 36 cookies.
Refrigerate for 1 hour.
Roll balls in powdered sugar and press an M&M in the center. For a clean look, I try to make sure the "m" is facing down.
Your no bake cookies are ready to serve!