Caprese Skewers are a classic toothpick appetizer that is light and refreshing. This easy finger food is ready to serve in minutes.
Fresh mozzarella pearls, basil and cherry tomatoes are drizzled with olive oil, balsamic vinegar and salt. It's a caprese salad on a stick!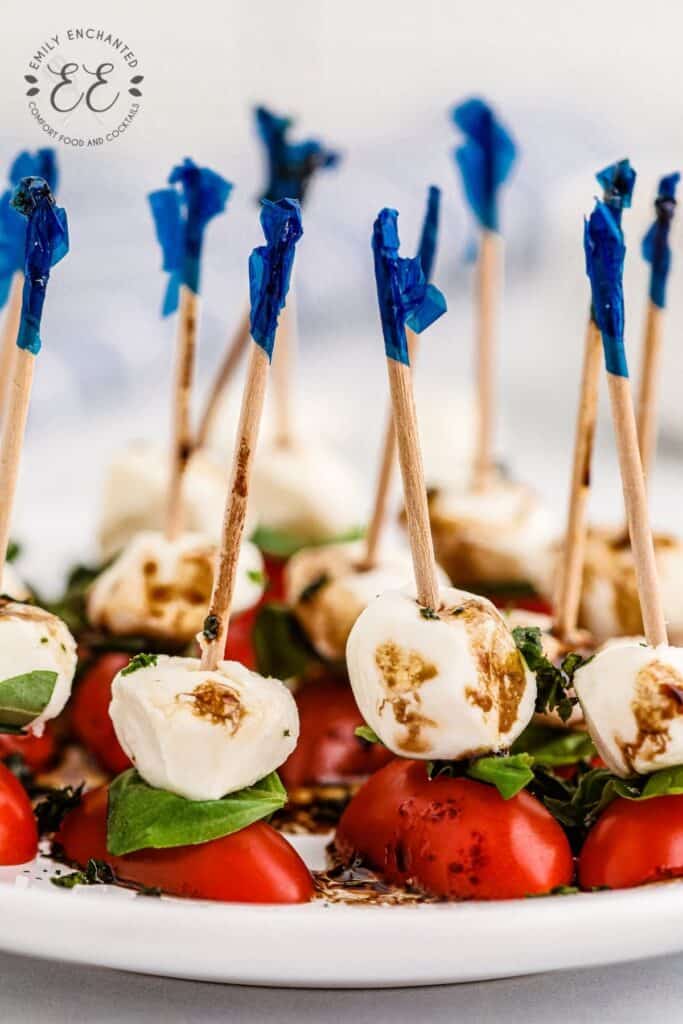 This post contains affiliate links.
Caprese Skewers Ingredients
To make these caprese bites, you will need the following ingredients (see the recipe card below for exact amounts):
Mozzarella Pearls: or mozzarella cut into bite sized pieces
Cherry Tomatoes
Basil
Olive Oil
Balsamic Vinegar
Salt
You will also need toothpicks or skewers for this recipe.
How to Make This Easy Italian Appetizer
In a small bowl combine the olive oil, balsamic vinegar, and salt.
Skewer a mozzarella pearl, piece of basil, and a cherry tomato on each toothpick before arranging on a plate or tray.
Drizzle the balsamic vinegar over the skewers.
Garnish with an additional pinch of salt and chopped basil, if desired.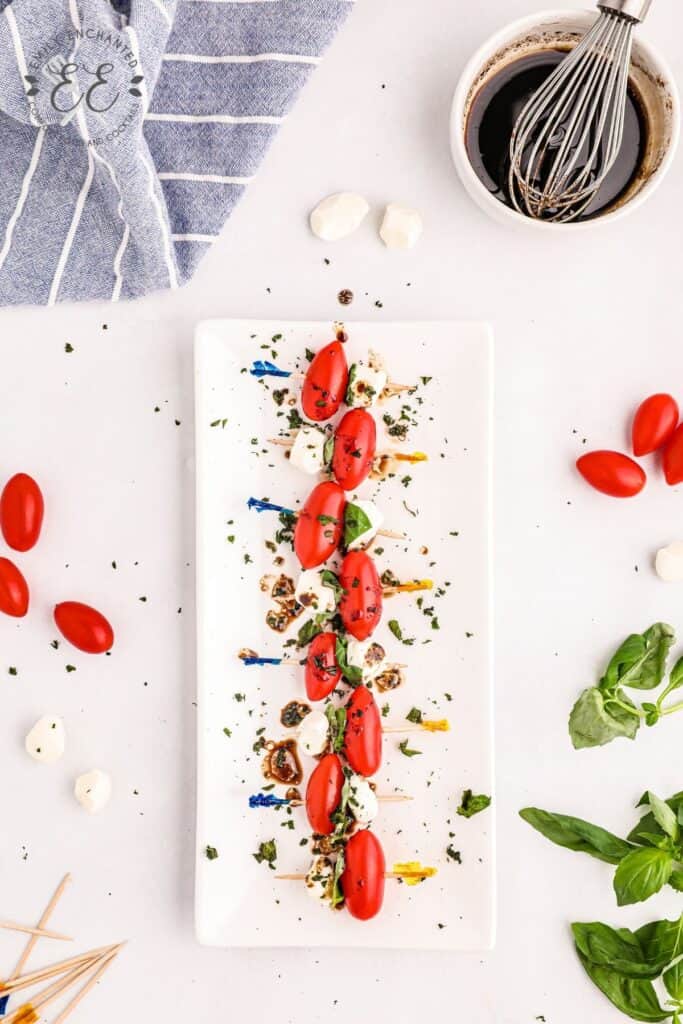 How Do I Store this Caprese Appetizer?
This is best served immediately. However, if in a pinch, you can make the skewers ahead of time and store covered in the fridge. Allow to come to room temperature and drizzle with the balsamic mixture before serving.
Can I Eat These Warm or Cold?
This is best served fresh so it will be slightly chilled or about room temperature.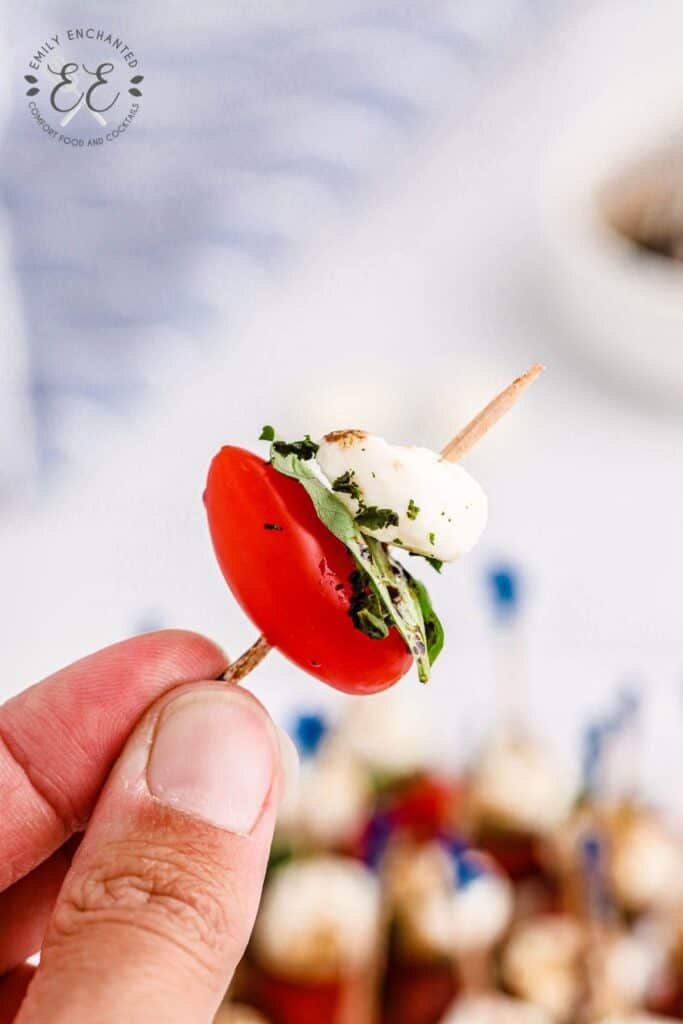 Can I Make Any Substitutions?
For more flavor, use these marinated mozzarella balls.
Replace the tomato with red bell pepper.
Use a balsamic glaze instead of balsamic vinegar. It is sweeter and more dense, allowing it to stick to the skewer better.