Cold brew coffee fans will love this Lavender Vanilla Cold Brew Latte with Torani Vanilla Syrup recipe. This isn't your regular morning coffee. Floral and sweet notes make this coffee beverage one you will want to relish and appreciate slowly.
This post is sponsored by Torani. All opinions expressed herein are mine, and mine alone. #ToraniColdBrew
Coffee beverages are easier to make at home than you think. You can add a ton of flavor to your morning joe just by adding Torani Syrup.
I love a classic drink, so I keep Torani Vanilla Syrup stocked in my pantry. You can add a splash to black coffee or create an impressive coffee beverage like this one.
Torani Syrup is made with pure cane sugar and natural flavors. You can find Torani Vanilla Syrup in the coffee aisle at Smith's Food and Drug.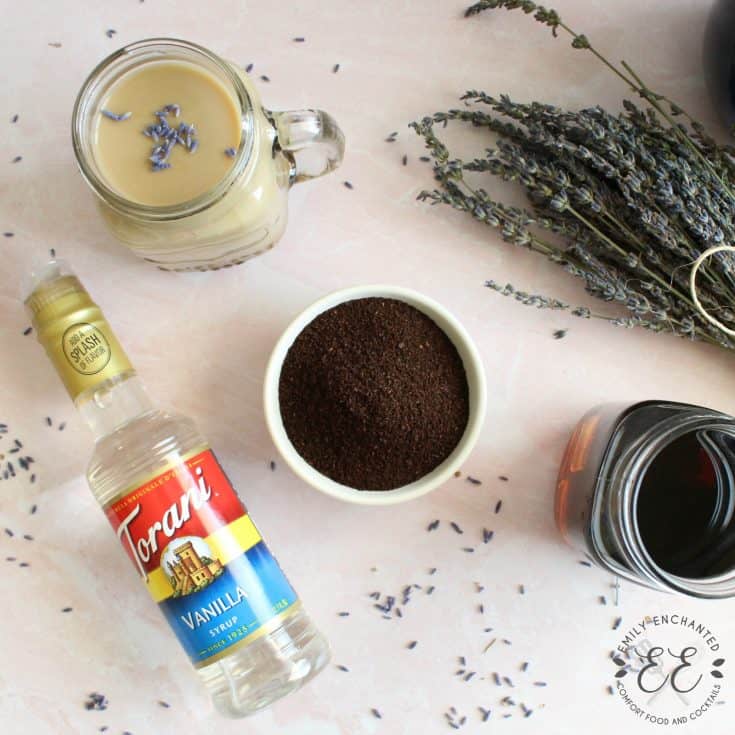 What is Cold Brew Coffee?
Cold brew coffee is not just cold coffee. I mistakenly assumed that cold brew was the same as iced coffee. I was wrong. It is all in the brewing process.
Iced coffee is coffee that is brewed hot and then put on ice to be chilled.
Cold brew coffee is brewed by steeping ground coffee in water in a refrigerator for a long period of time. This process makes the coffee less acidic, making it taste more flavorful and smoother to many people.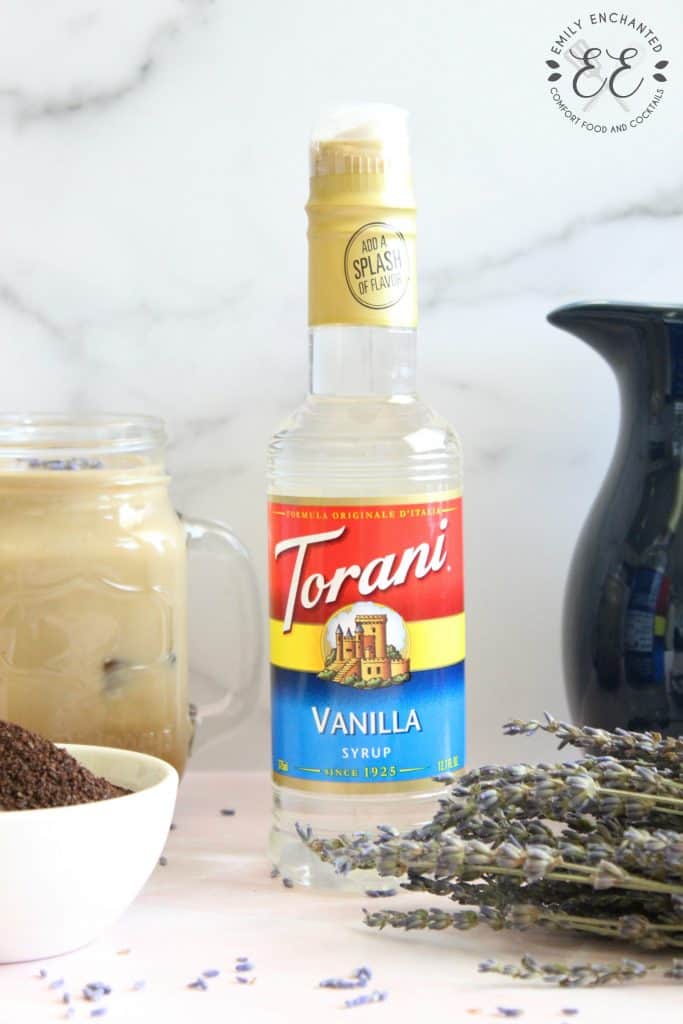 Ingredients You Need for Lavender Vanilla Cold Brew Latte
For the cold brew:
8 oz coffee beans
8 C water
For the lavender simple syrup:
1 tsp fresh lavender flowers
½ C granulated sugar
½ C water
For the latte:
1 C milk
4 T Torani Vanilla Syrup
How to Make Cold Brew
To make cold brew coffee, you first grind the coffee beans and add to a pitcher with the water. Cover and refrigerate for 18 to 24 hours. Strain the coffee with a mesh strainer and a cheesecloth into large mason jars for storage. The cold brew will last up to 2 weeks in the fridge.
If you don't have time to make cold brew from scratch, you can find cold brew in the refrigerated section of Smith's, near the orange juice.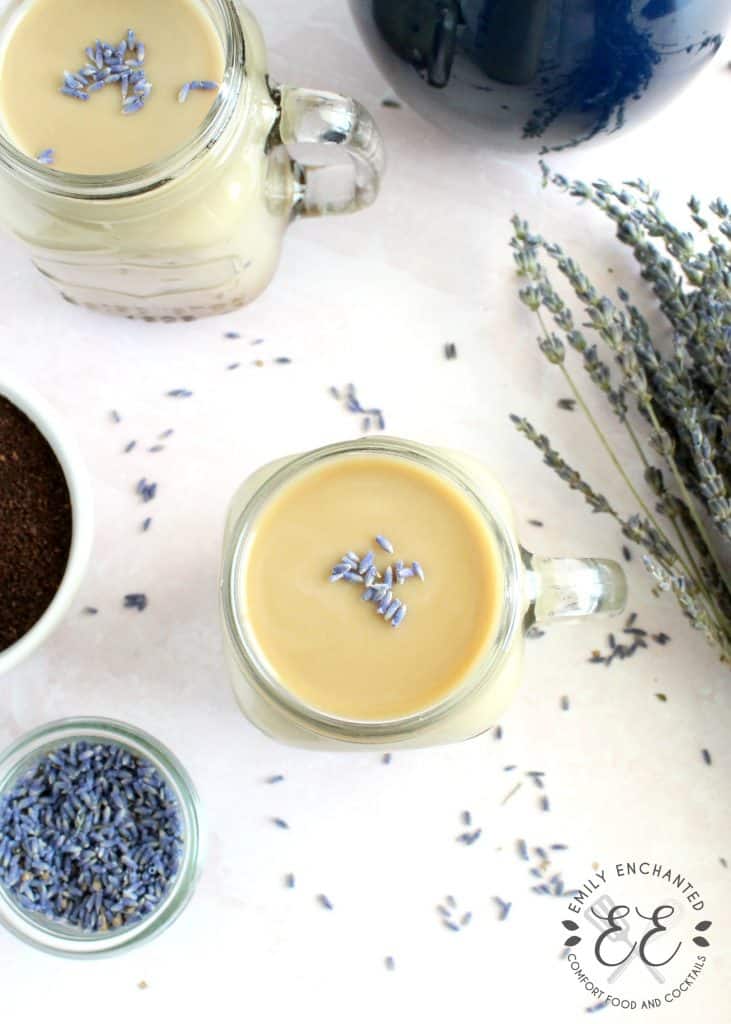 How to Make Lavender Simple Syrup
Add all ingredients into a saucepan.
Turn down the heat and stir until the sugar dissolves. Remove from heat and let it cool completely before use.
Strain the syrup to remove the lavender flowers.
How to Make Lavender Vanilla Cold Brew Latte
Fill 2 large cups with ice. Add 1 cup cold brew coffee to each cup.
Add 1/2 cup milk, 2 tablespoons Torani Vanilla Syrup, and 1 teaspoon lavender simple syrup to each cup.