This Keto Chocolate Truffle is a delicious keto snack or keto dessert. They will satisfy your sweet tooth. These keto fat bombs are made with cream cheese, cocoa powder, coffee, sweetener and rum extract.
Keto Chocolate Fat Bombs are a sweet snack that everyone will love. You can make them and keep them refrigerated for your weekly meal prep.
You may think that you won't be able to stop at one, but they are dense and pretty filling! You could even add nuts to these for a little more texture.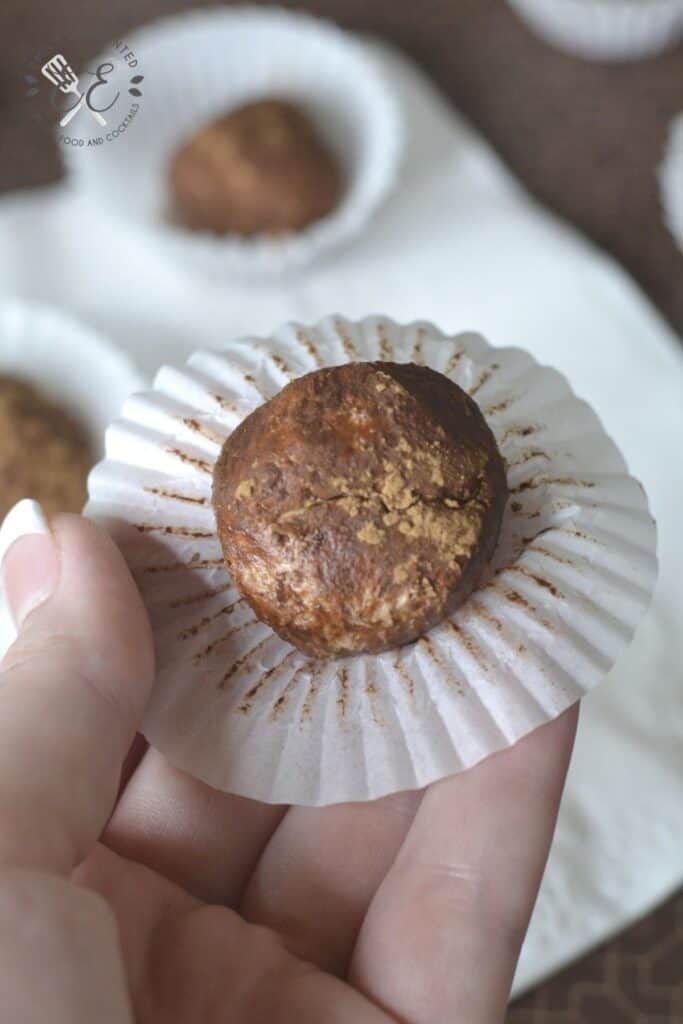 Keto Chocolate Truffle Ingredients
To make this keto chocolate snack, you will need the following ingredients (go to the recipe below for exact quantities and instructions):
Cream cheese
Unsweetened cocoa powder
Water
Swerve Confectioners
Instant coffee
Liquid Stevia
Rum extract
Heavy whipping cream
Paper candy cups
How to Make Keto Chocolate Fat Bombs
Mix ingredients. In a large bowl, whip together the cream cheese, ¼ cup of cocoa powder, water, Swerve, instant coffee, Stevia, rum extract, and heavy whipping cream with a hand mixer until well combined.
Cover and chill in the refrigerator for at least 30 minutes.
Make the balls. Sprinkle the remaining ¼ cup of cocoa powder on a large piece of wax paper. Using your palms, roll the mixture into small bite-size balls. Coat the balls with cocoa powder by rolling them across the wax paper.
Chill the fat bombs. Place each ball in a paper candy cup. Refrigerate at least another 30 minutes before serving. This will help the fat bombs keep their form and prevent them from sticking together.
Storage Instructions
Store the Keto Chocolate Truffle Fat Bombs in an air tight container in the refrigerator.
Are Keto Truffles Healthy?
Keto Fat Bombs are good for you! Fat bombs are a popular keto snack that focus on fat instead of protein. They are made with high-fat, low-carb ingredients like coconut, unsweetened chocolate, nuts and nut butters, and avocado. These snacks are full of healthy fats and keep you satisfied longer. They also satisfy sweet cravings.
Keto Fat Bomb Recipes