Instant Pot Lemon Garlic Chicken is a delicious and healthy chicken recipe for the Instant Pot. Chicken is cooked to juicy perfection with lemons and seasoning.
Instant Pot Lemon Garlic Chicken Ingredients
To make this easy Instant Pot chicken recipe, you will need the following ingredients (see the recipe card below for exact amounts):
Chicken breasts: You can substitute with chicken thighs.
Garlic powder
Basil, dry
Oregano, dry
Salt
Black pepper
Lemons: you will need 1-2 lemons for this recipe
Dijon Mustard
Chicken broth: you can use chicken broth, stock, or bouillon cubes.
How to Make Lemon Garlic Chicken in an Instant Pot
Prepare chicken. Lightly coat each chicken breast in dijon mustard.
Add ingredients to Instant Pot. Set chicken into the Instant Pot. Combine and mix garlic powder, basil, oregano, salt, and pepper in a small bowl and pour over chicken. Lay sliced lemons on top of chicken breast. Pour chicken broth and lemon juice into the Instant Pot.
Cook the chicken. Close the Instant Pot and set the manual pressure to medium high and the timer for 12 minutes. Use the quick release to release pressure. Once all the pressure is released, take the chicken out and plate.
Serve and enjoy. Garnish with sliced lemon wedges and chopped parsley. Let the chicken rest for at least five minutes before cutting into it to serve.
Storage Instructions
Once cooled, store your chicken in an airtight container for up to 3 days in the refrigerator. Do not leave chicken out overnight. You can also freeze cooked chicken for up to 1 month.
What to Serve with Lemon Garlic Chicken
This delicious chicken goes very well with a number of sides. I would pair this with a creamy rice, and steamed vegetable side. It also works well with pasta, bread, salad, or potatoes. Really, you can have this chicken with practically anything. It's very versatile.
Homemade Fried Rice with Vegetables – This egg fried recipe is so delicious and full of flavor. You don't have to eat this fried rice recipe with just Asian cuisine. Serve it with one one of the best lemon garlic chicken recipes for a simple meal. You can even cut up the chicken breasts and combine it with the rice to make a rice bowl.
Oven Roasted Potatoes – Potatoes are a classic side dish that you can pair with chicken. These potatoes are buttery and cooked to perfection in the oven.
Cauliflower Potato Salad – If you are looking for light potato salad, this is the recipe for you. Cauliflower replaces potato in this healthy potato salad hack. It's really good, give it a try!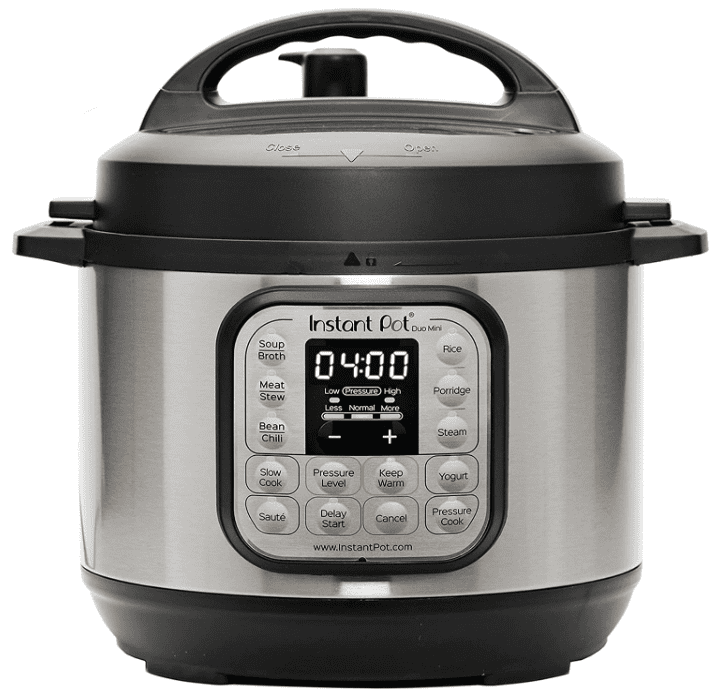 The Instant Pot Duo is simple and easy to use. This 7-in-1 appliance can pressure cook, slow cooker, steam, sauté & more.