This Instant Pot Beets recipe is super simple and all you need are beets and water. Cooking whole beets is so easy in an Instant Pot. If you like this, check out my other Instant Pot recipes.
I have to admit that I never liked beets growing up. But I realized that is because I was served canned beets. Canned vegetables can be so different than freshly cooked veggies. Have you ever had canned green beans compared to fresh from the garden? Not even comparable! So I decided to give beets another chance.
This post contains affiliate links.
Instant Pot Beets Ingredients
Instant Pot Beets are great because you only need 2 ingredients. You can buy whole beets at your local grocery store.
How to Make Beets in an Instant Pot
It is so easy to make beets in an Instant Pot.
First start by cleaning up your beets. Wash them and cut off the steams.
Add water to the Instant Pot and also the trivet. Now place the beets on top of the trivet.
Set Instant Pot on manual, high pressure for 8 minutes. After the 8 minutes is up, do a quick release.
Using pot holders, dump the beets into a strainer.
Now you are going to skin the beets. Set up a big bowl of cold water. Grab one beet and run the sides of it inside the cold water bowl. The outside of the beet should easily slide off.
Repeat for all of the beets.
You can eat your Instant Pot beets whole, cut up or enjoy however you like.
FAQs
What is a Beet?
A beet is a root vegetable that has an earthy flavor that depends upon what kind of soil in which it grew. Added to the grittiness of canned beets, this turns off most people. ut grown and cooked correctly, beets are great when paired with goat cheese and dill, made into a hummus, or used in salads.
What are the Benefits of Beets?
What they may lake in flavor, beets make up for in minerals and nutrients such as potassium, betaine, magnesium, folate, Vitamin C and nitrates. Beets help with digestion, inflammation, high blood pressure, and some studies have even shown they might have anti-cancer properties. Beets are low in calories and filling.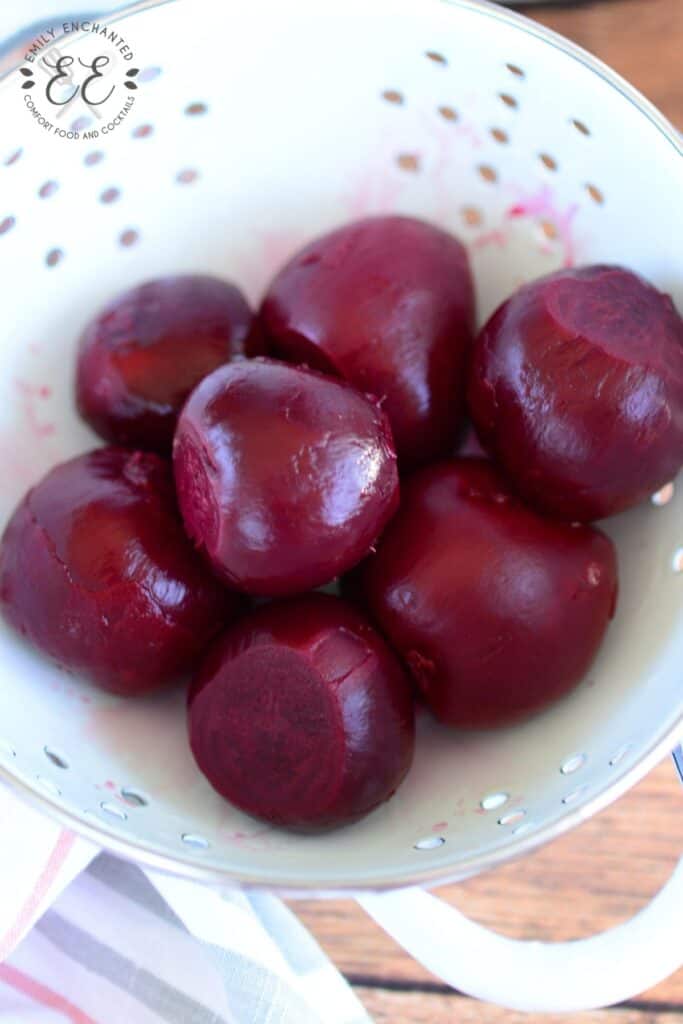 Serving Suggestions
Beets are great to serve as a side dish, in a salad, roasted, or in a beet dip.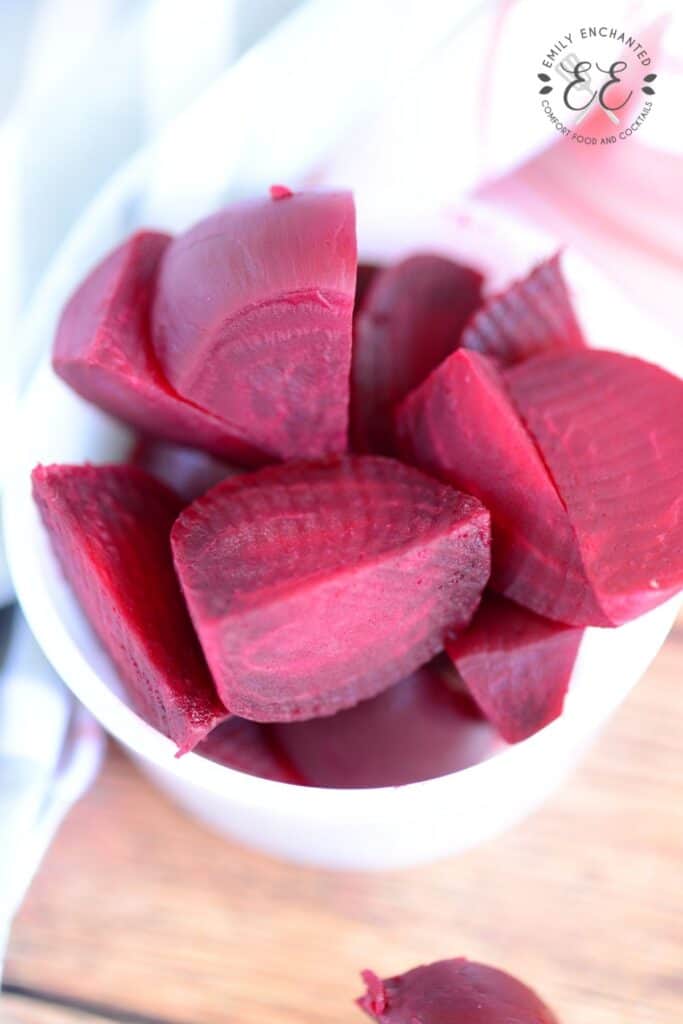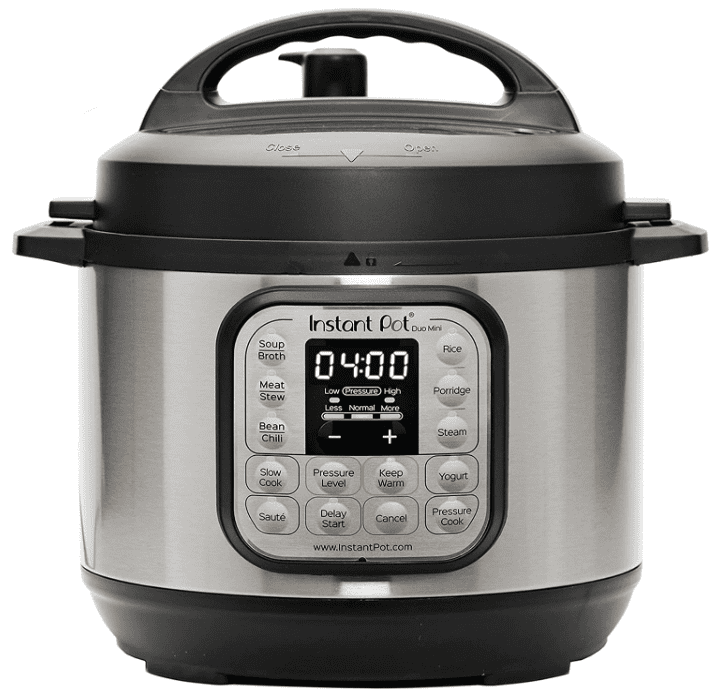 The Instant Pot Duo is simple and easy to use. This 7-in-1 appliance can pressure cook, slow cooker, steam, sauté & more.