Thank you Edwards® Desserts for sponsoring this post. Head to the frozen desserts aisle of your grocery store to pick up your favorite Edwards pie and make entertaining a breeze!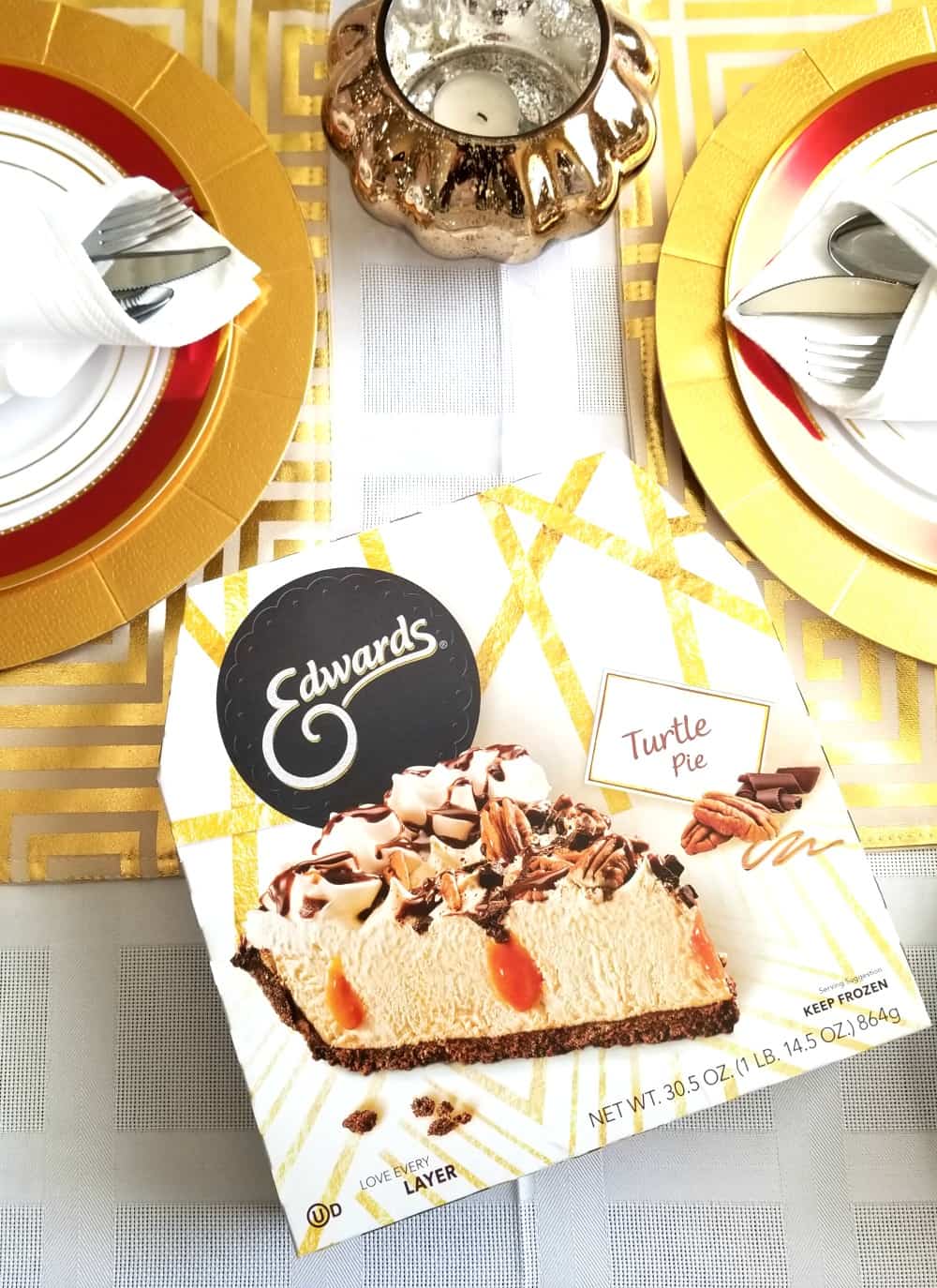 I learned from my mother how to be a great hostess and I love hosting holiday parties for friends. From the decorating to the food, I go all out to make the best part experience for my guests. The only thing I don't have enough of is time. I always end up nixing one of my party ideas at the last minute just because there wasn't enough time to execute. But I have come up with a list of ways to save time during preparation so that I can do all the things I planned and still be able to enjoy the party myself. Here are 5 holiday hacks that save you time in the kitchen and beyond.
5 Holiday Hacks That Save You Time
1. Serve an Edwards Desserts Crème Pie – no need to slave away in the kitchen making a dessert from scratch. Your guests will love this delicious sweet treat.
I chose the Edwards Turtle Pie for my dinner, as that is one of my favorite flavors. This pie has a mousse-like caramel flavored filling with pockets of rich caramel surprise inside. I thought it couldn't get any better, but it is topped with chocolate, pecans, and whipped crème rosettes. And my favorite part – the chocolate cookie crumb crust. I wanted to savor every bite and have it last forever! This is one of my favorite holiday hacks.
Edwards crème pies are as easy as thaw and serve. You can get whole pie or single-serve portions, depending how many people are coming to your holiday party. Other delicious varieties include HERSHEY'S® Chocolate Crème, Key Lime, Turtle, Cookies and Crème and Pumpkin Crème. Yum!!
2. Use a collapsible oven rack to add more space for baking dishes at the same time. No double oven? No worries! Collapsible oven racks are inexpensive and instantly create more space so you can fit all those casseroles and dishes in the oven at once. No more trying to keep food warm while the rest cooks.
3. Make napkin rolls ahead of time with silverware so setting the table is a breeze. There are so many ways to roll or fold your silverware into your napkin, and no one will be sad you didn't line your silverware up next to the plate. Keep them stacked in a basket until you set the table.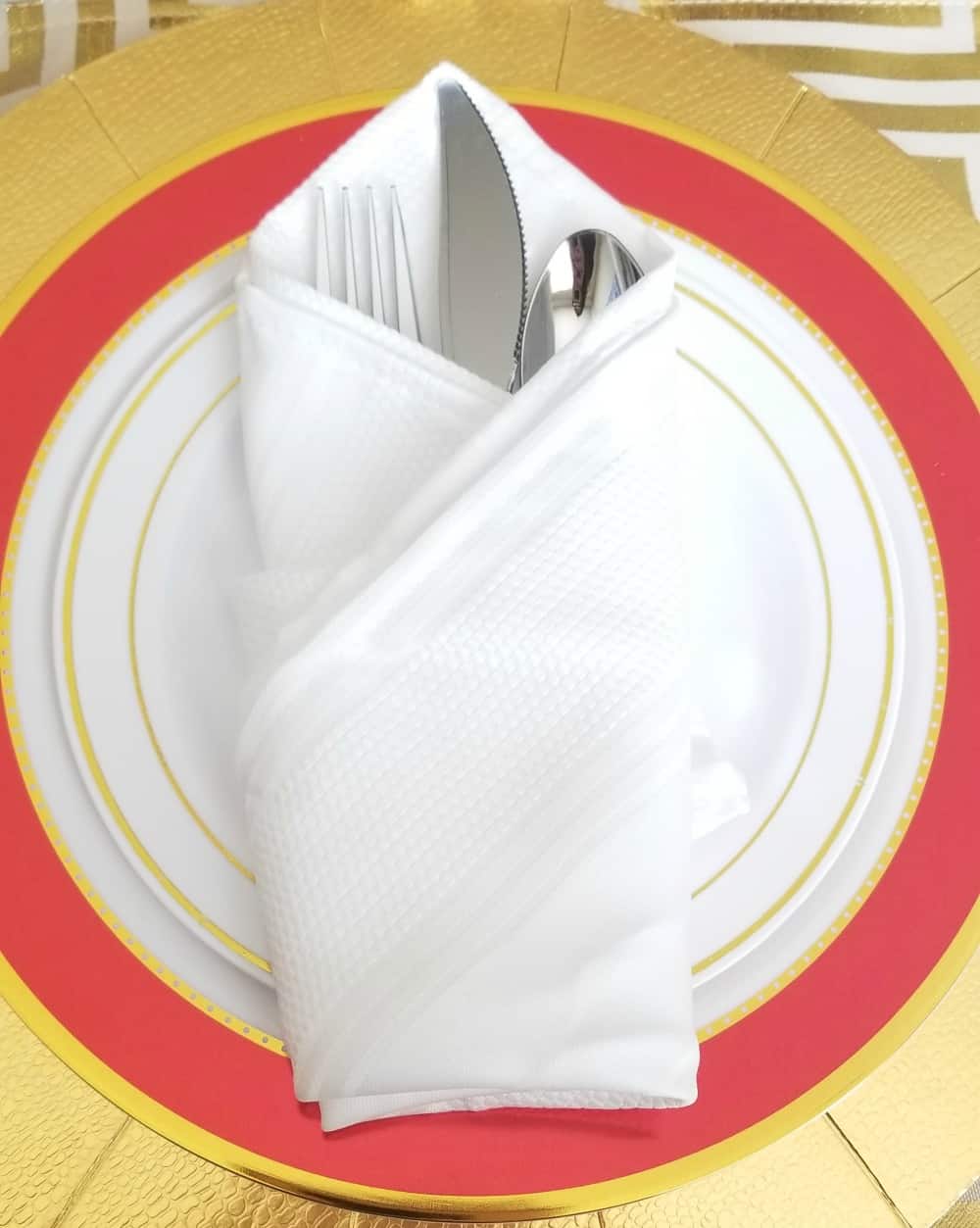 4. Utilize holiday playlists on music apps instead of CDs for an endless supply of music. I love that I can just select a music genre on my music app and it will play more songs than I could ever think of if I had to make my own playlist. And I don't have to worry about the music stopping or interrupting my dinner party to change a CD. It definitely keeps the flow!
5. Dress up store bought dinner rolls by adding melted butter and herbs on top (guests will think you are a gourmet chef!). I don't have time to watch dough rise, so there is no shame in buying delicious rolls from your local grocery store. Add some of your favorite herbs like thyme, rosemary and parsley to melted butter, spread on the rolls, and heat in the oven at 350 degrees for 5 minutes.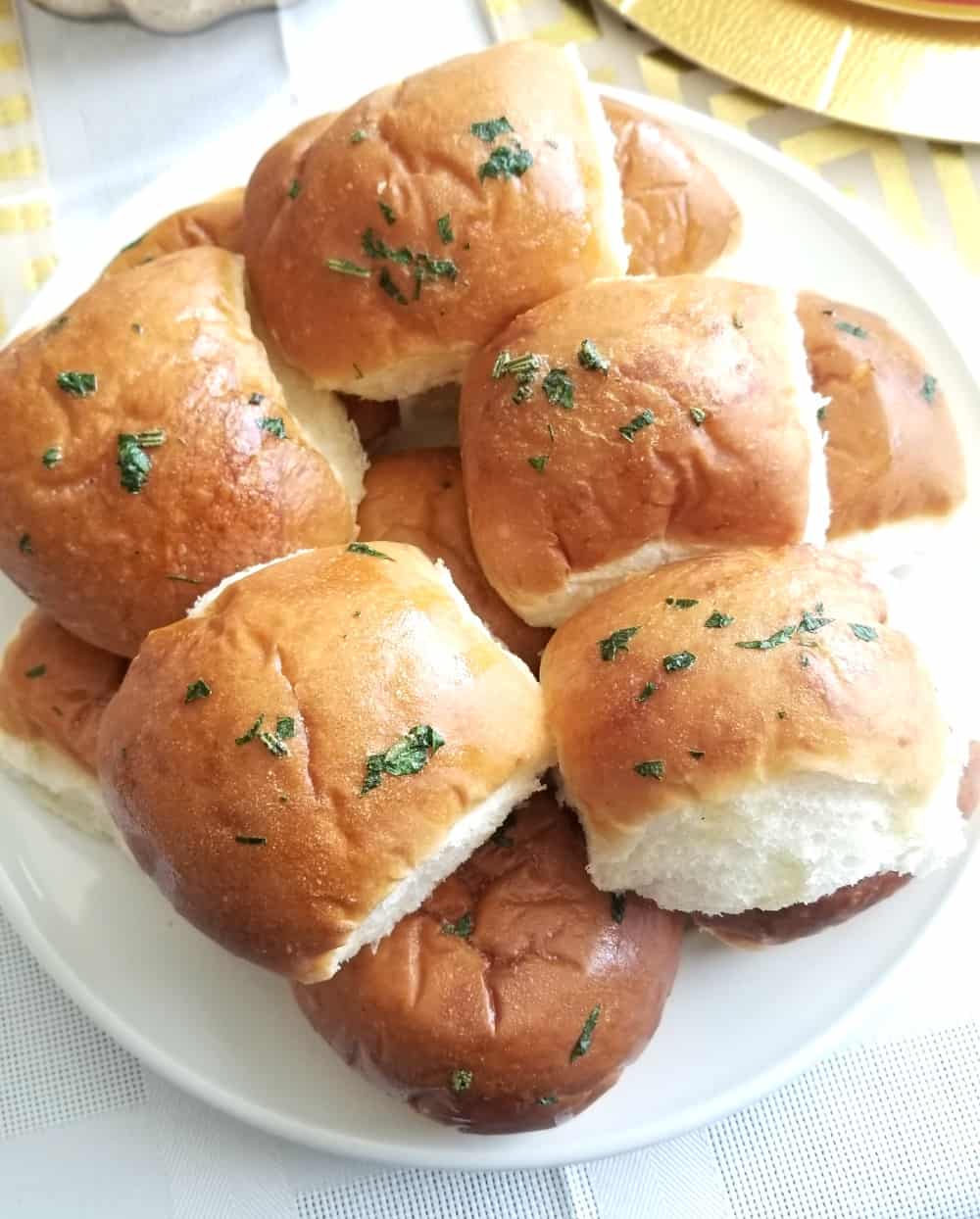 Have you tried any of my holiday hacks? Let me know! If you tried and love Edwards Desserts, go to their Facebook page and let them know how much you love them for a chance to win a limited-edition, dessert-inspired prize pack. The winner will get a holiday celebration from Edwards for their town in which they will be the guest of honor, and you and your guests of choice will be treated to an exclusive dining experience.
I was selected for this opportunity as a member of CLEVER and the content and opinions expressed here are all my own.