This Crock Pot Pizza is made Chicago Style in the slow cooker, with a deep crust, cheese and sausage in the middle, and sauce on top.
Chicago style deep dish pizza is so thick, you have to eat it with a fork and knife.
Crock Pot Pizza Ingredients
To make this slow cooker deep dish pizza recipe, you will need the following ingredients (see the recipe card below for exact amounts):
Pre-made pizza dough
Mozzarella cheese
Italian sausage
Onion
Pizza or marinara sauce
Shaved Parmesan cheese
Basil leaves
Red pepper flakes, optional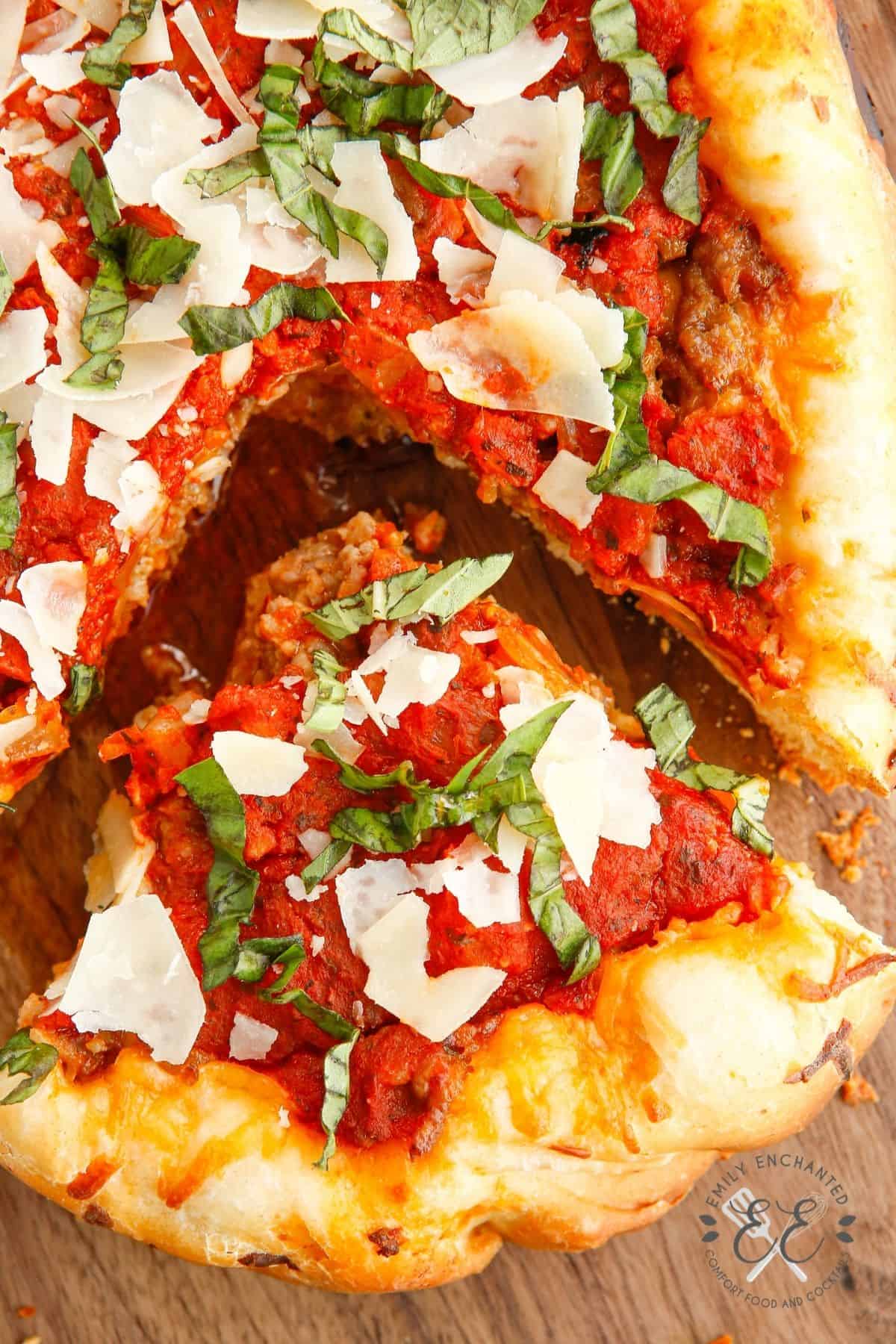 How to Make Chicago Style Pizza in the Slow Cooker
For this recipe, I used a 6 quart slow cooker. You can use anywhere from a 6 to 8 quart crock pot.
Prep the sausage and dough

.

Remove the Italian sausage from the casing. Over medium heat, ground up the sausage and cook until browned.

Lay out a large sheet of parchment paper and roll out the pizza dough with a rolling pin until it resembles an oval shape a couple inches larger than the bottom of your slow cooker.
Add layers to the crock pot. Grab the edges of the parchment paper and lower the dough into the slow cooker. Layer the cheese across the top of the dough, followed by the ground sausage.Add the diced onions and pour the pizza sauce evenly over the top.
Slow cook and enjoy. Cover and cook on high for 2-3 hours or low for 6-8. Remove carefully from the slow cooker by lifting the edges of the parchment paper up. Sprinkle shaved Parmesan cheese across the top, followed by sliced fresh basil and red pepper flakes. Slice and serve!
Variations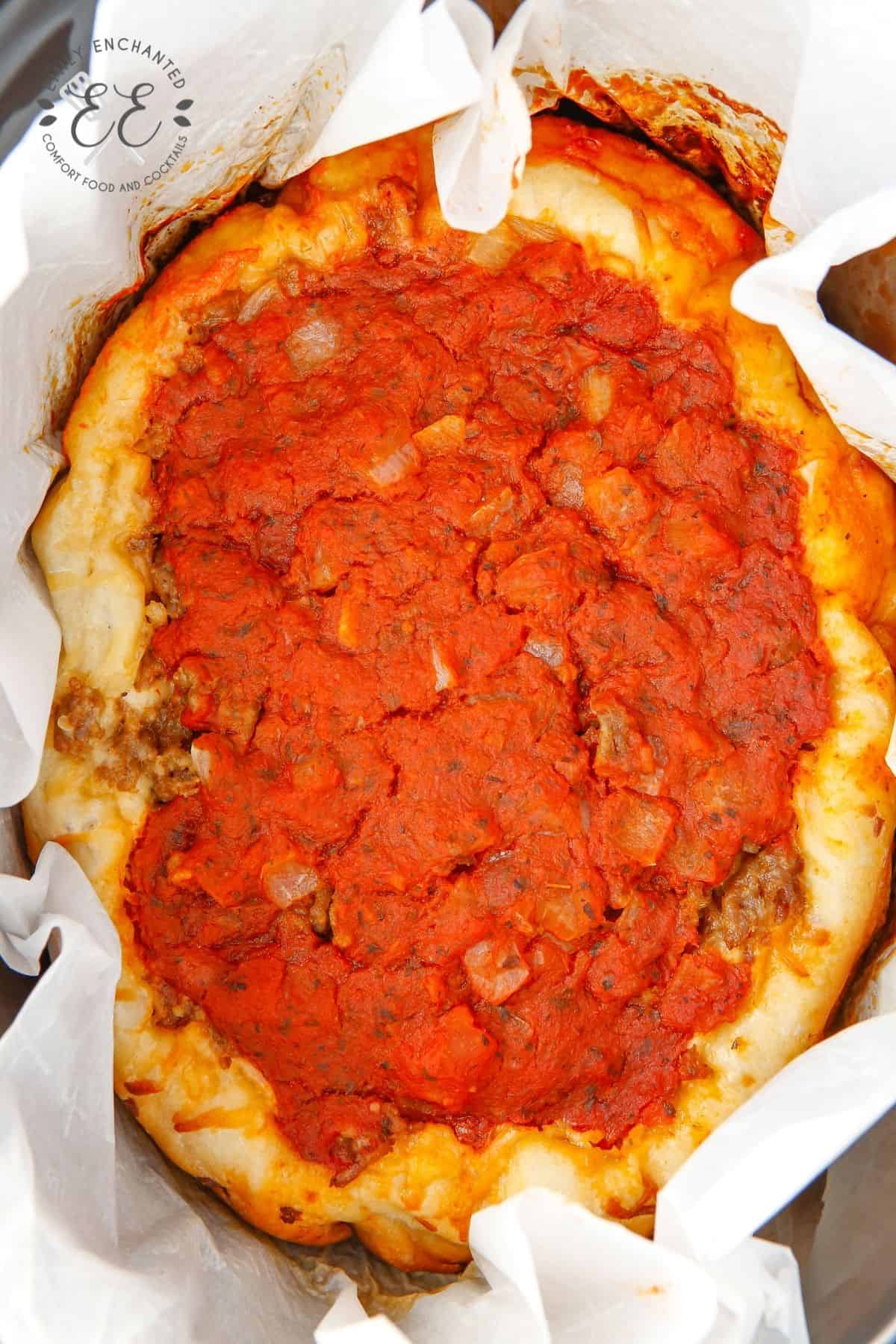 Storage Instructions
Store in an airtight container in the refrigerator for up to 3-4 days.
Serving Suggestions
Pizza should always be the main character, but feel free to serve with Italian Salad or Tomato Soup.