Cranberry Pecan Cheese Balls are a delicious bite size appetizer made with cream cheese and goat cheese. They are rolled in chopped pecans and cranberries for a delicious Christmas appetizer recipe.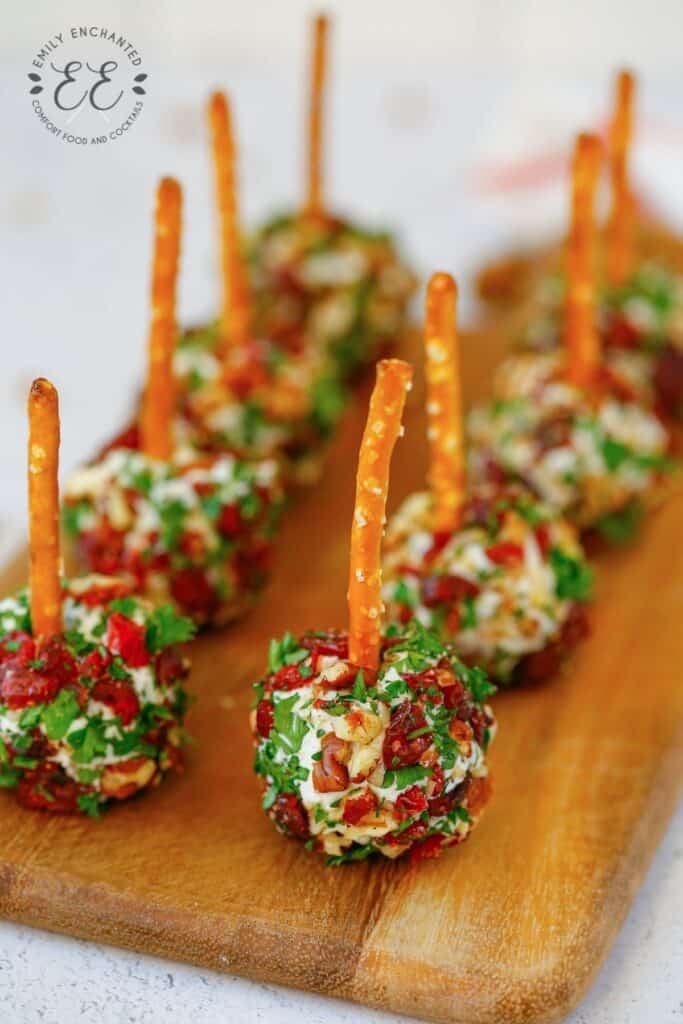 This post contains affiliate links.
Cranberry Pecan Cheese Balls Ingredients
To make this cheese ball appetizer recipe, you will need the following ingredients (see the recipe card below for exact amounts):
Dried cranberries
Pecans
Fresh parsley
Goat cheese
Cream cheese
Honey
Lemon zest
Pretzel sticks
How to Make Mini Pecan Cranberry Cheese Balls
Make the cheese ball mixture. In a medium bowl, mix together the chopped cranberries, pecans and parsley and set aside. Blend together the goat cheese, cream cheese, honey and lemon zest in a large bowl until well combined.
Form balls and roll in toppings. Using a 1 inch cookie scoop, create bite-sized balls, rolling with your hands to form. Next, roll the cheese balls into the chopped nut mixture until evenly coated.
Chill the cheese balls. Set the finished cheese balls onto a serving tray or baking sheet with parchment paper and chill in the refrigerator for one hour or until ready to serve.
Serve and enjoy! Place a pretzel stick into the center of each cheese ball prior to serving.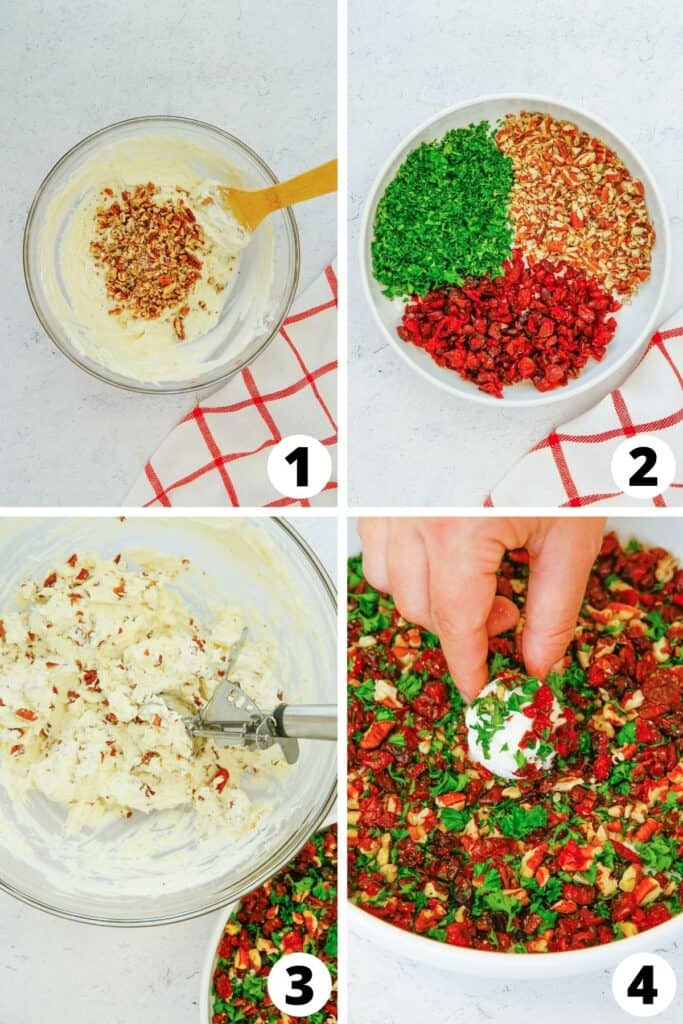 Can I Make This Recipe Ahead of Time?
You can make these cheese balls one day prior to serving. Loosely cover with plastic wrap to preserve. Do not chill with the pretzel sticks placed into the cheese balls, instead add the pretzels just before serving.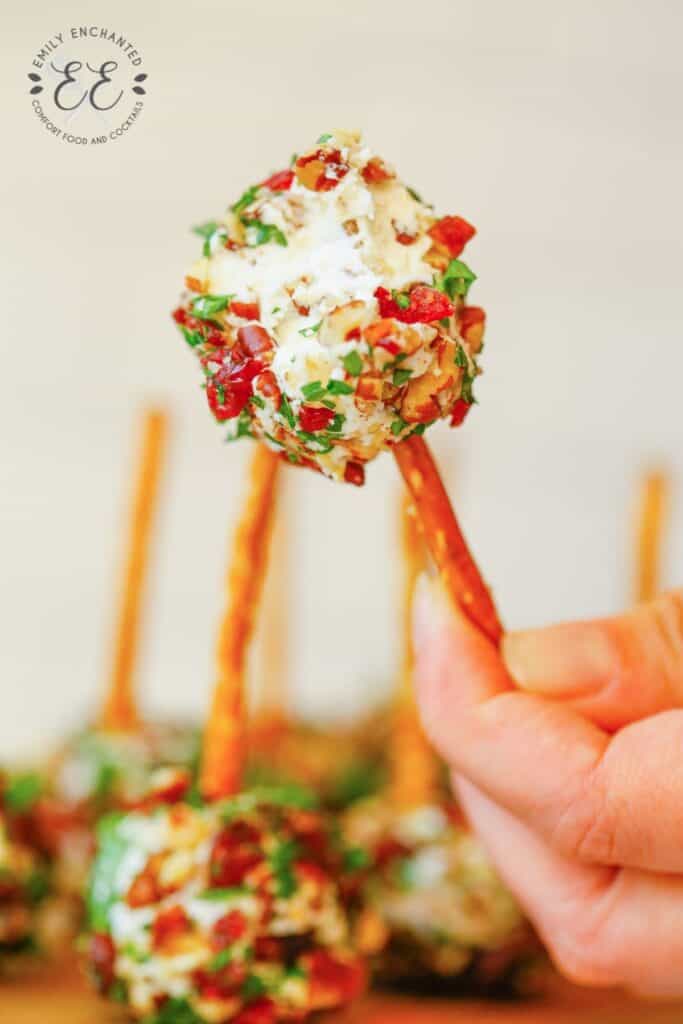 Amazing Christmas Appetizer Recipes
I love serving just appetizers for Christmas Eve parties or Christmas Adam parties. Christmas Adam is the day before Christmas Eve. Serving appetizers is an easy way to throw a holiday party. Instead of eating a meal consisting of 3 or 4 foods, you can a little of lot of of different appetizers!
Christmas Deviled Eggs – These is not your ordinary deviled egg recipe. These eggs are dyed red and green to be extra festive.
Cream Cheese Pinwheels – This is by far my most popular appetizer. The cream cheese in the soft flour tortilla is so yummy.
Bacon Wrapped Smokies – These lil smokies are sweet and spicy, made with brown sugar, maple syrup and a pinch of cayenne pepper. They are irresistible!