This post contains affiliate links. As an Amazon Associate I earn from qualifying purchases. View our Privacy Policy.
Circus Animal Cookie Fudge tastes just like your favorite pink and white frosted cookies. This pink fudge with sprinkles is so fun and easy to make.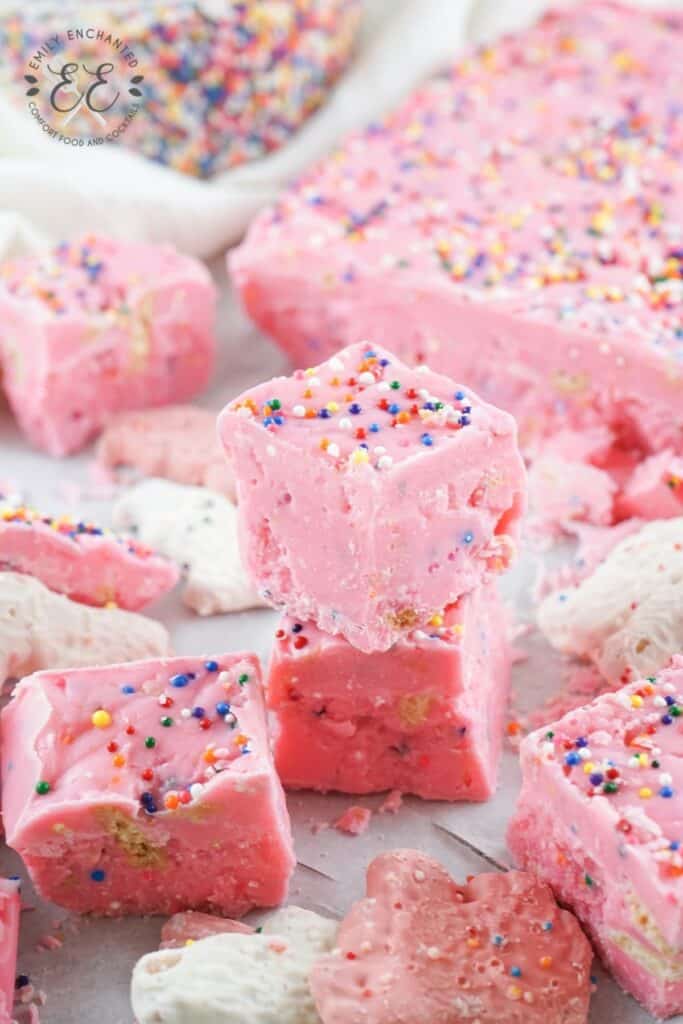 Circus Animal Cookie Fudge Ingredients
To make this fudge recipe, you will need the following ingredients (see the recipe card below for exact amounts):
vanilla frosting
white chocolate chips
pink candy melts
circus animal cookies
rainbow nonpareils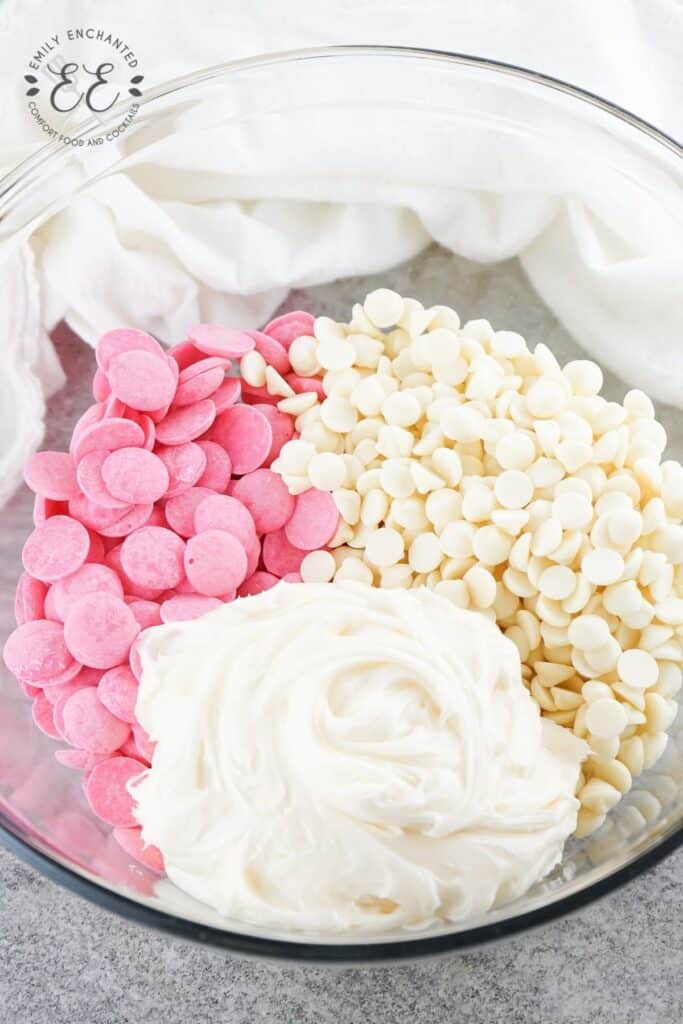 How to Make Frosted Animal Cookie Fudge
Prepare a baking dish. Line a 2.5 quart square dish with parchment paper.
Melt the chocolate. In a microwaveable bowl, combine the frosting, white chocolate chips, and candy melts. Place in the microwave on high for one minutes. Remove, stir, and place back in for another minute or until the chocolate has melted. Stir well or until the mixture starts to stiffen a bit.
Crush the cookies. Place the cookies in a bag, seal it, and use a flat, strong object to crush them. Dump the cookie pieces, along with the 2 tablespoons of sprinkles, into the chocolate and mix well.
Prepare the fudge. Dump into the prepared dish and spread evenly, pressing down lightly on the mixture to pack it in. Top with as many sprinkles as you desire.
Chill the fudge. Cover and place in the fridge for an hour or until solid. Cut into squares and enjoy!
Recipe Tips
This is not a soft fudge. The recipe is designed to keep the fudge from getting gooey if left out at a party or a similar situation.
Allow the fudge to warm up a bit before cutting it. This allows it to soften slightly and make it easier to cut. It will also keep it from crumbling too much while cutting.
You can add chunks of cookie to the top of the fudge if desired as well.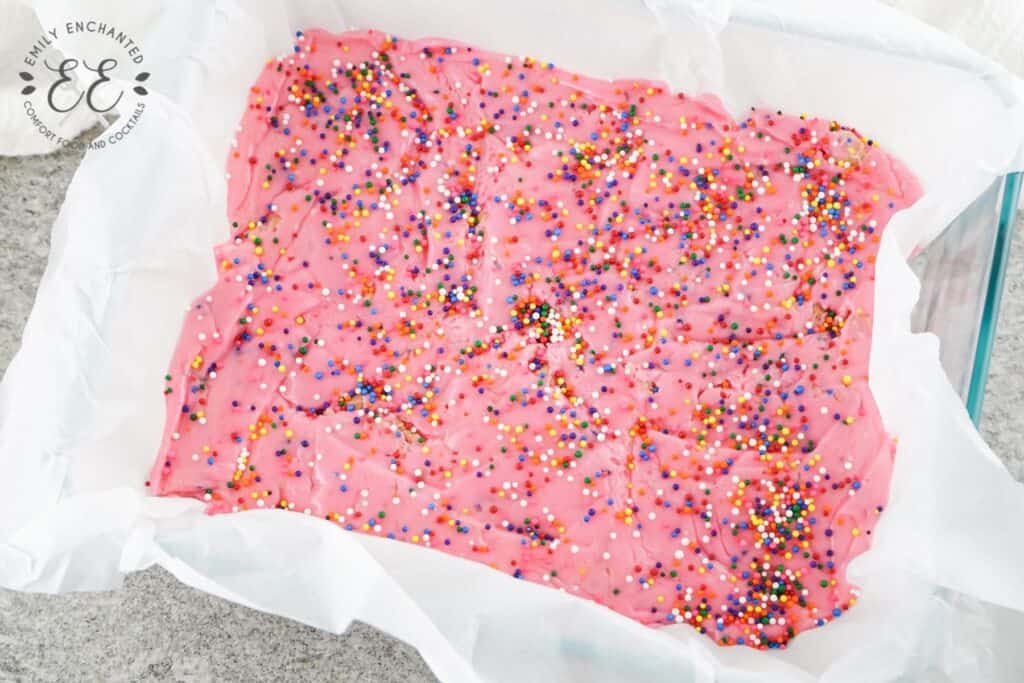 More Fudge Recipes
White Chocolate Peppermint Fudge