Cheese Quick Bread is an easy bread recipe you can make without yeast in only 30 minutes. Buttermilk and cheddar cheese make this savory bread recipe so delicious.
If you love easy bread recipes that don't use yeast, try my Irish Soda Bread.
Quick Bread Recipe No Yeast Required
To make this easy quick bread recipe, you will need the following ingredients (see the recipe card below for exact amounts):
All-purpose flour
Baking powder
Baking soda
Salt
Garlic powder
Butter: I used salted butter, but feel free to use unsalted butter.
Buttermilk: you can also use either whole or 2% milk. Add in 2 teaspoons of either lemon juice or distilled white vinegar before adding the milk to the batter to sour the milk.
Cheddar cheese: Feel free to experiment with the type of cheese used in this recipe. I tend to like the classic taste of cheddar cheese, but you can spice things up with pepper jack cheese, or even think about using Parmesan cheese.
Eggs
Chives: You can substitute the chives with sliced green onions.
Sugar, granulated
How to Make Bread Without Yeast
This is a quick bread recipe, so no kneading or yeast is needed. This makes this bread much faster and easier to prepare. Follow the recipe below to learn how make bread without yeast. It is as simple as make the dough and bake!
Preheat the oven to 350 degrees F.
Make the dough. Stir together flour, baking powder, baking soda, salt, and garlic powder. Add cold butter to dry ingredients and cut it with a pastry cutter or two knives until the mixture looks like coarse meal. (You can also use a food processor for this step). To the dry ingredients, add in buttermilk, cheese, eggs, chives, and sugar. Stir until just combined.
Bake the bread. Place the batter into a greased or parchment lined 9×5 inch loaf pan. Pour the 2 Tablespoons melted butter over the top of the uncooked loaf pan. Bake in the oven for 35-45 minutes or until a tester comes out clean.
Let the bread cool. Cool bread for 15 minutes before transferring bread to a cooling rack to finish cooling.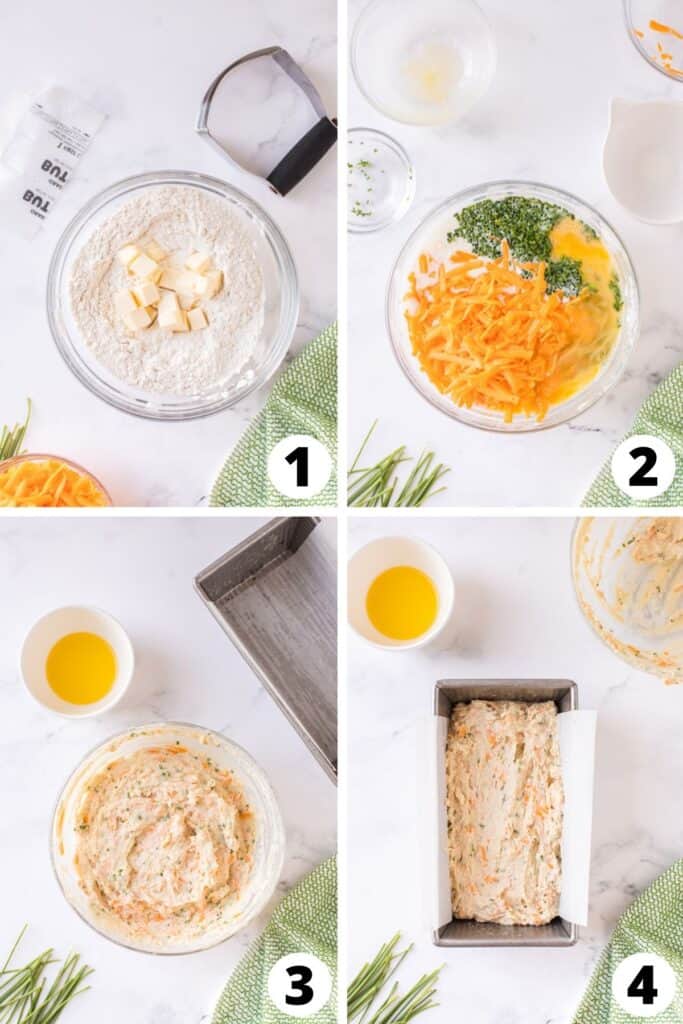 How to Serve Cheese Quick Bread
Since this is a bread, you can use it for anything you would normally use bread for.
Try it in a sandwich with some ham, lettuce, and cheese.
Feel free to smear softened butter on top of it.
Dip it into some delicious onion or tomato soup.
Eat it as a side in a protein and veggie meal.
Be creative and enjoy!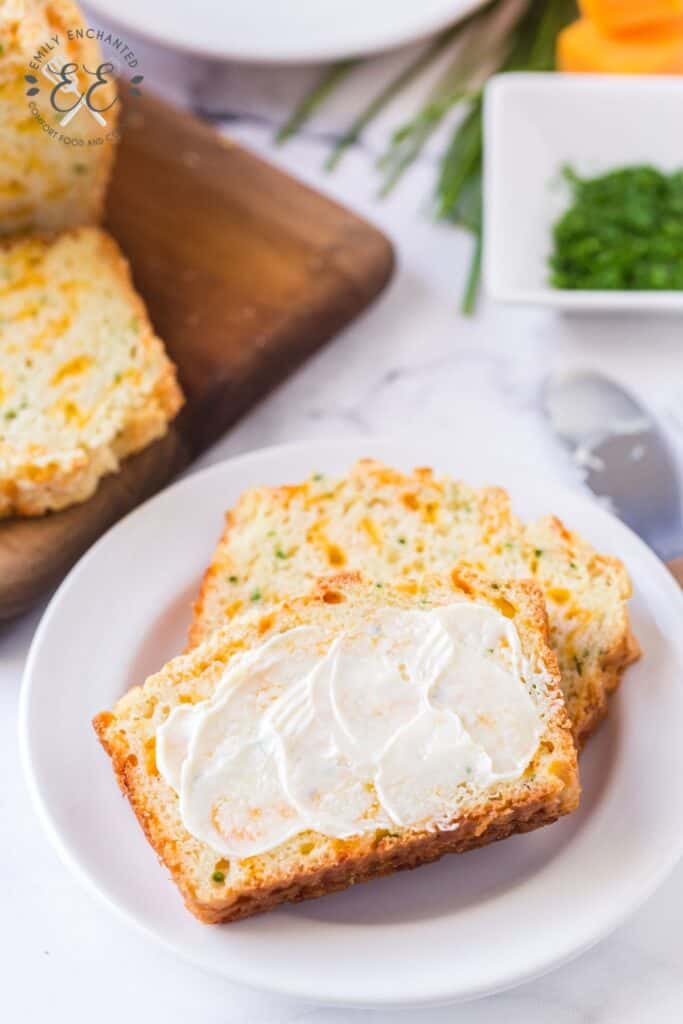 Storage Instructions
Make sure you place it into an airtight container so that it doesn't lose its freshness. Store at room temperature or in the refrigerator, like you normally would with bread. At room temperature it will last up to 4 days. Refrigeration will add another 3-5 days.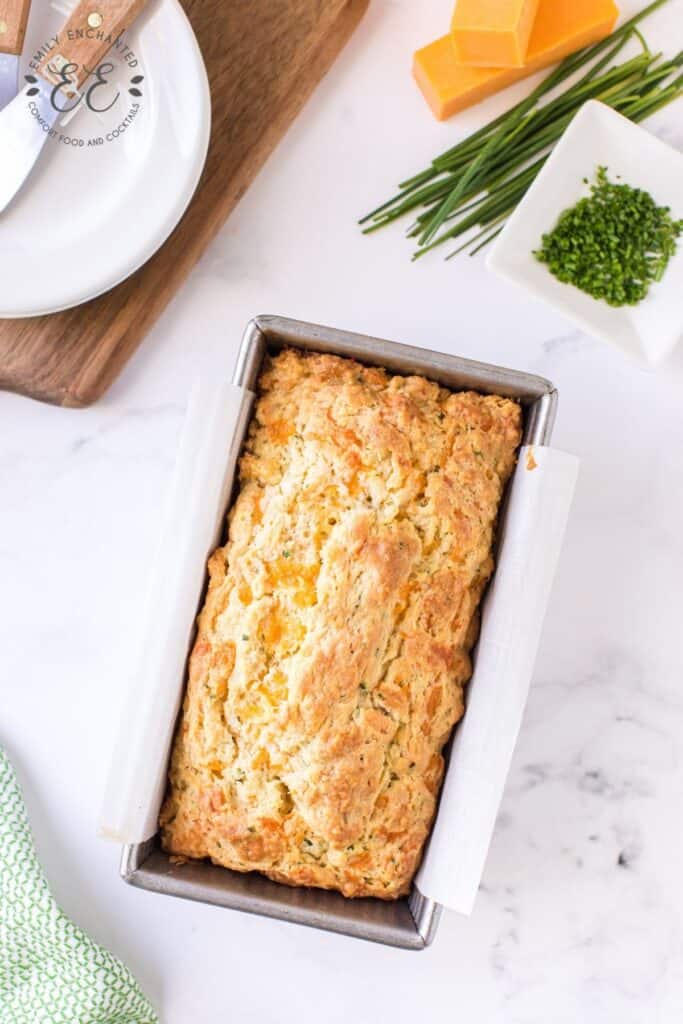 Can I Freeze this Bread?
You can also freeze this bread in an airtight bag for up to three months.